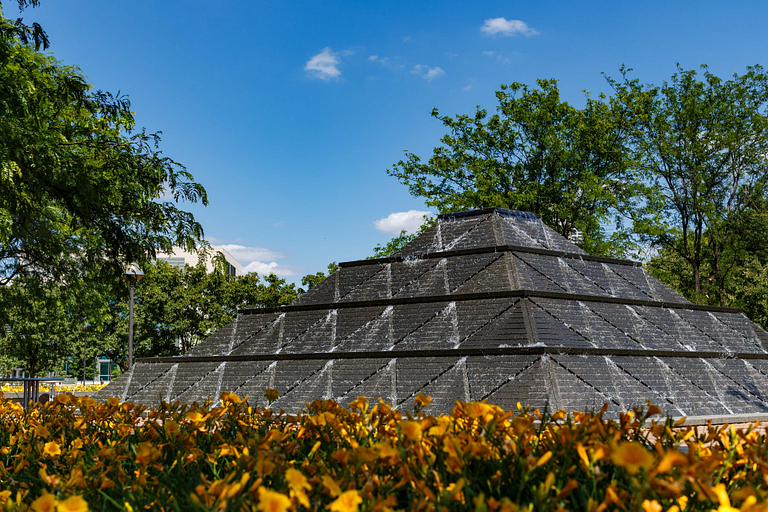 Your days of chanting "summer" along with the "High School Musical" cast are gone – the bell has finally rung and it's officially summer, which means campus is switching to summer hours.
The Campus Center
If you're feeling overly nostalgic and need a place to ponder all the good times you had over the past semester, it's important for you to know about these reduced hours for the Campus Center, effective May 7 to Aug. 23:
Monday-Saturday: 7 a.m.-7 p.m.
Sunday: 11 a.m.-7 p.m.
Memorial Day weekend, Memorial Day, July 4 and Labor Day: closed.
Food Locations
If you're not you when you're hungry, don't try to satisfy it with a Snickers; hit up one of the great, on-campus food locations that'll be open. Although the places will follow these reduced hours from May 6 until Aug. 26, there are still plenty of options to choose from, including University Club being open 11:30 a.m. to 1:30 p.m. Monday through Thursday.
Barnes and Noble and the Barnes and Noble Café
For all you classy people out there who love books, coffee, and books and coffee together, don't worry: Barnes and Noble and its café will be fully functioning. From May 7 to Aug. 23, though, the bookstore and coffee shop will have reduced hours:
Monday-Friday: 8 a.m.-6 p.m.
Saturday: 8 a.m.-5 p.m.
Sundays: closed.
Fitness Center
If you're looking to work on that summer "bod" over break, the Campus Center's newest workout facility will be your best friend. Or maybe it won't, but it can certainly help you reach your fitness goals. Fitness Center summer hours will be in play starting May 3:
Monday-Friday: 7 a.m.-6:45 p.m.
Saturday-Sunday: noon-6:45 p.m.
Memorial Day and July 4: closed.
The center will also offer some fitness classes like yoga, Zumba and Turbo Kick through the break. Full schedules are available in the Fitness Center. Open gyms in The Jungle will take place from 8 to 11 p.m. Monday through Wednesday, and the Campus Recreational Outdoor Facility behind the Tower will be open from sunrise to 10:30 p.m.
University Library
Sometimes you're in the mood for a good summer read, and what better place to find it than in a library? University Library starts its summer hours May 6 and continues that schedule until the first day of fall classes:
Monday-Friday: 7:30 a.m.-10 p.m.
Saturday: 8 a.m.-6 p.m.
Sunday: 10 a.m.-6 p.m.
Parking
One of the many rare and beautiful sights during the summer season is the never-before-seen nearly empty parking lots on the IUPUI campus. If you're visiting downtown and need somewhere to park, your spring permits are valid until May 31, so consider using that to your advantage. If you are one of those poor souls who are taking summer classes, purchase your summer parking pass June 1 to avoid any possibility of being charged twice for May. Be aware the spring permits will not be valid on other campuses after May 5. Ten-day temporary permits are available to be printed out and used for anyone heading to campus before the real pass arrives in the mail. Simply scan the QR code when accessing student garages. If you do not receive your real pass within 10 days, contact the Parking Services office.
There's more good word about parking situations: Lots 73 and 85 are becoming available for EM and ST permit holders due to Lot 83 closing for construction of Innovation Hall, the new multidisciplinary classroom building. Speaking of construction, DigIndy is still underway on campus, so watch out for potential rerouting along Wabash Street. No need to panic, though; signs will be up to help guide your way if this does happen.
Shuttle Schedule
To use the words of the great Kim Possible, "here's the sitch" with the campus shuttle system this summer: All will proceed as normal in the realm of campus buses until June 1, when a new shuttle program assumes control. This will result in new shuttle routes throughout campus. Updates about this will be forthcoming as well.