The tiara and sash don't make the princess, said Sheetal Prasanna, a computer engineering sophomore and a 2019 500 Festival Princess. It's the qualities and character behind them that truly make her one.
Prasanna is one of 33 college students, including four others from IUPUI, who are a part of the 2019 500 Festival Princess Program. Loving the responsibility of being a role model and interacting with the community, this kind-hearted princess has participated in many service opportunities through the princess program while in the process furthering her leadership, personal development, professional and communication skills. The opportunity has also established professional connections for her with the board members, such as her mentor relationship with IUPUI Chancellor Nasser H. Paydar, whom she will join in a lap around the Indianapolis Motor Speedway in a pace car on race day.
Through the princess program, she has already participated in 27 volunteer experiences, four of which she organized and led herself. One event she led was at the Hindu Temple of Central Indiana, where she and others packed food for worshippers who visit the temple and educated them about the upcoming 500 events. She heavily devotes herself to her Hindu faith and community and says she has enjoyed sharing her passions with her like-minded, inspirational and encouraging "32 best friends."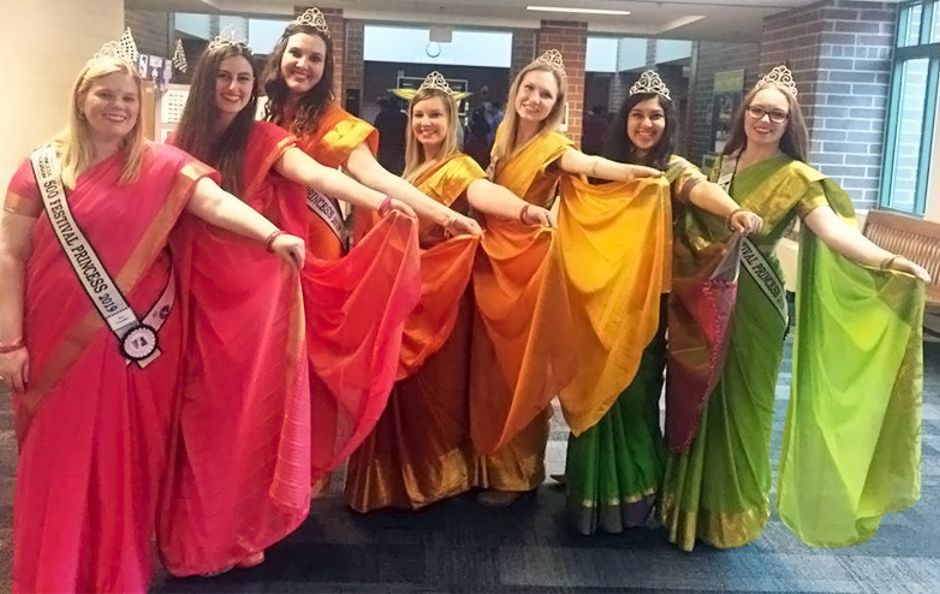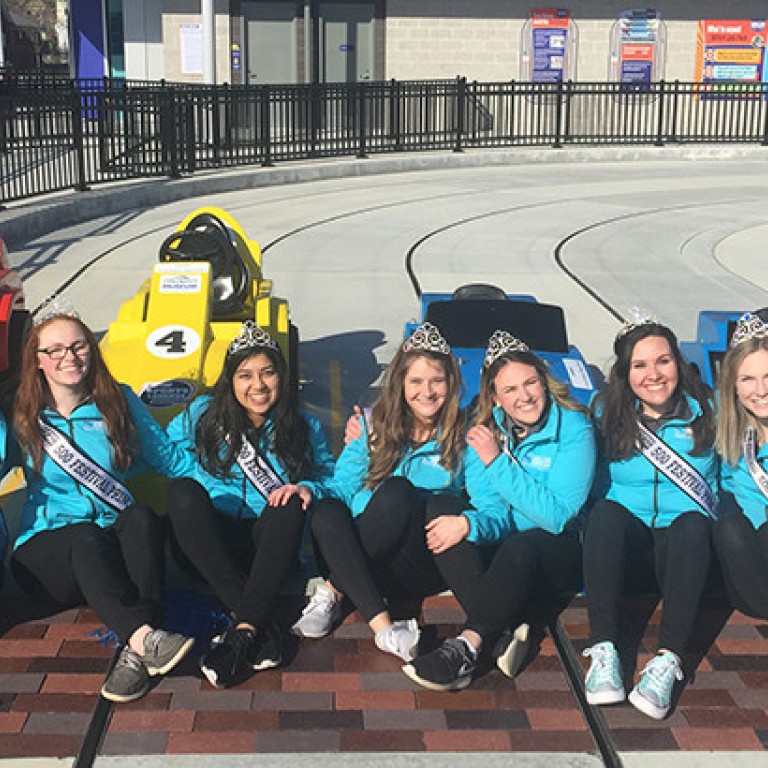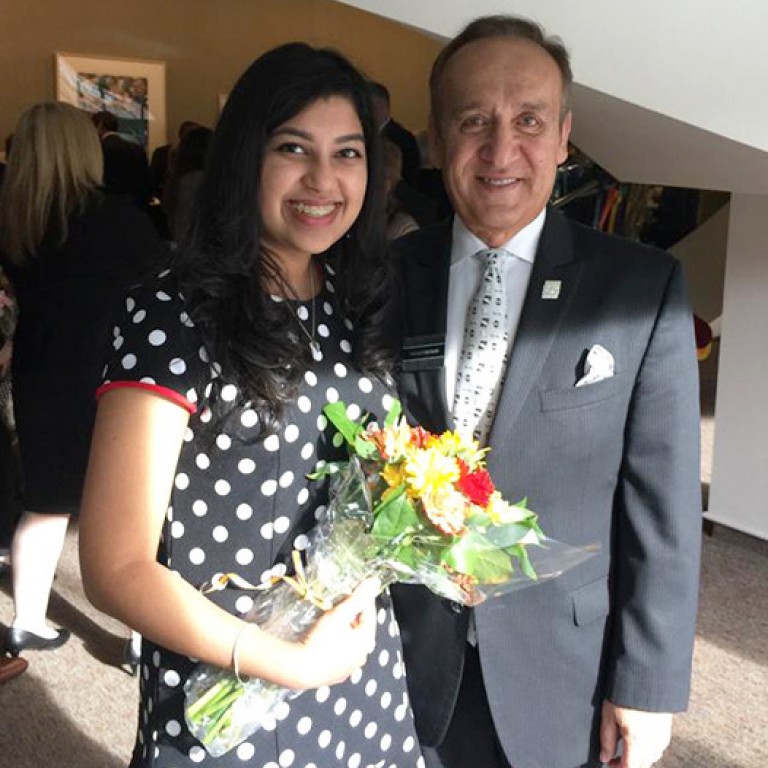 Photos courtesy of Sheetal Prasanna
Prasanna said that each event she attends is unique and classifies as her favorite because they always teach her something new.
"I believe you get out of things what you put in to them," she explained. "My goal has been to be there whenever I can, and actually be there, enjoying every moment fully."
Aside from being a 500 Festival Princess, Prasanna is also a part of the Society of Women Engineers, with which she led another 500 Festival outreach event; Alpha Lambda Delta-Phi Eta Sigma honor society; and OTEAM, the student-led orientation team for incoming freshmen.
Being a part of the princess program has only intensified her love for STEM subjects, and she said she hopes to use her skills from the program to accomplish her goals of becoming an engineering manager or college professor one day. For her, the princess experience has been the perfect opportunity to grow as a person and as a leader.
"I have never felt this accepted and welcome in any other state than Indiana," Prasanna said. "I thought that being a 500 Festival Princess, and representing and giving back to Indiana, would be the best way for me to say thank you."
The other 500 Festival Princesses from IUPUI are Kori Bowen, Beth Brouwer, Macy Pohl and Ronnie Tosino. Indiana University Bloomington also has princesses this year: Haley Begay, Bailee Leathers, Cassandra Pulido, Summer Samuels and Grace Ybarra.