In support of HR2020 initiatives to enhance staff engagement and develop leadership skills across Indiana University, IU Human Resources is introducing a new leadership approach. "Four Simple Actions" is intended to strengthen teams by guiding everyday conversations between leaders and their staff employees.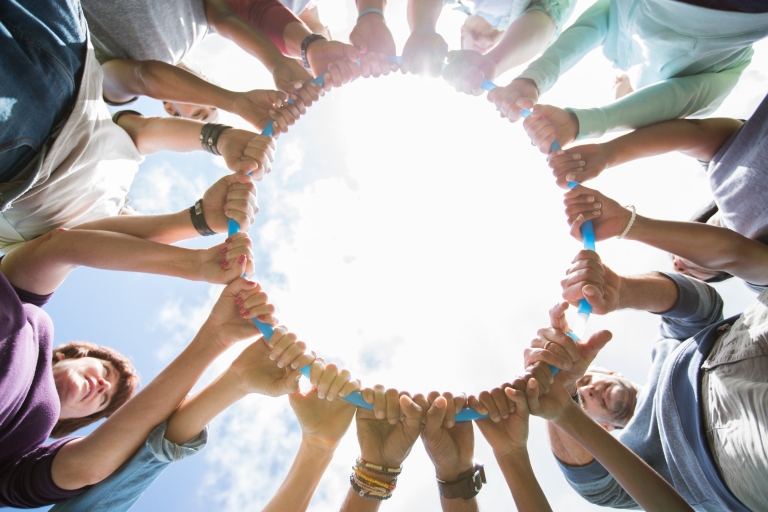 The new approach is meant to be an easy-to-use communication framework for the more than 4,000 managers and supervisors leading employees across IU. It will help leaders as they interact with employees under their supervision.
The Four Simple actions employees want from their leaders are:
Ask me what I think.
Tell me what you expect of me.
Say something positive about my work.
Share information that will help me do my job.
"Leaders at IU play the most important role in ensuring our employees feel heard, valued and motivated, and they have the greatest impact on employee experience, performance and engagement," IU Vice President for Human Resources John Whelan said. "This is the university's first targeted leadership development campaign focusing on those who manage staff employees, and we believe we've developed a simple, easy way to help leaders and employees be successful together at IU."
The new approach was developed after the IU Human Resources Talent and Organization Development team hosted several focus groups with participants from seven IU campuses, during which staff employees shared what they wanted and needed from leaders. Leaders also shared how they motivate and build high-performing teams. Those results showed that staff and leaders both agree that frequent communication is the key to success.
If you're an IU employee – staff or faculty – who leads other IU staff employees, what does the new approach mean for you? It's meant to provide a simple framework for communication that managers and supervisors can use to guide conversations with their employees while also helping staff understand what to expect from their leaders.
Starting this month, managers and supervisors of staff employees will receive a series of four emails introducing each action alongside ideas on how to begin using them. Each video features an IU executive leader that will share how using these actions helped them build stronger, more effective teams.
Featured leaders include IU Vice President for Diversity, Equity and Multicultural Affairs James Wimbush, IU Bloomington Provost Lauren Robel, IUPUI Chancellor Nasser Paydar and IU East Chancellor Kathryn Cruz-Uribe. The videos and information about the Four Simple Actions will be available for future use and continued education.
An optional online challenge will be available to help managers and supervisors integrate the actions into their everyday management style. It will include four weeks of guided activities and tips on how to implement each action in their daily routine, during which leaders can record their reflections. Those who complete the online challenge will receive a branded IU notebook.
"Through our discussions with staff and leaders, we found that great leadership doesn't have to be complex; it takes place every day through conversations," Whelan said. "No matter their experience level, putting four simple actions into practice can help leaders at IU make a greater impact and build a culture where our teams excel."