The Indiana University Board of Trustees approved renovation projects for the Lilly Library in Bloomington and Harper Hall in South Bend at the Facilities and Auxiliaries Committee meeting June 14 in Fort Wayne. Also approved were architectural designs for two landscape projects and renovations of two fraternity houses and one sorority house in Bloomington. Vice President for Capital Planning and Facilities Thomas A. Morrison presented the requests.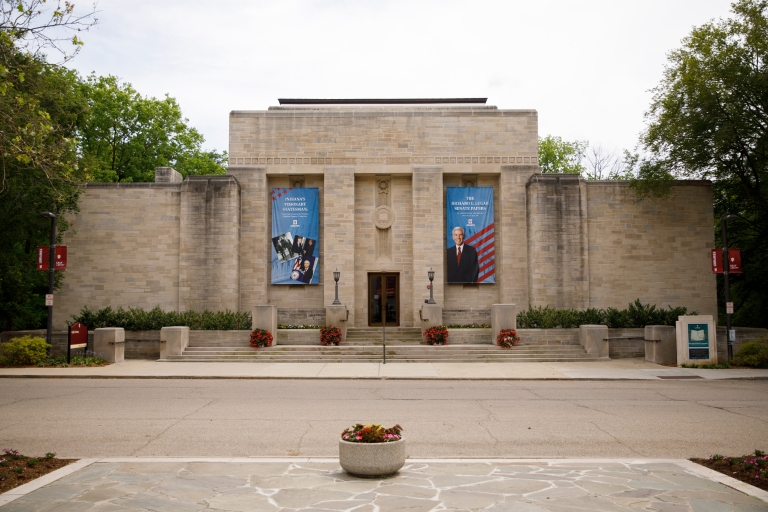 Long recognized as one of the nation's leading libraries housing rare books, manuscripts and sheets of music, the Lilly Library opened in 1960 to house the private book and manuscript collection of the late Josiah K. Lilly Jr.
This $12.4 million project, primarily funded by a gift from Lilly Endowment, will modernize the 52,516-gross-square-foot facility's major building systems, including upgrades to the existing mechanical, lighting, plumbing and fire protection systems, as well as improvements in universal accessibility, technology, security systems and space configuration. These improvements will allow for the appropriate and modern preservation and presentation of the library's collections while ensuring secure and efficient access for students, scholars, researchers, educators and other visitors.
Also receiving project approval was the build-out of shell space on the lower level of Harper Hall, a facility in South Bend shared by the University of Notre Dame and the IU School of Medicine. This $4 million project will create research support space and infrastructure to be used by Notre Dame researchers, with related circulation space, totaling about 8,200 gross square feet. A slab containing below-slab utilities infrastructure will be installed in the remaining shell space of about 7,900 gross square feet.
In addition to the renovation projects at Bloomington and South Bend, five architectural design approvals were granted for the Bloomington campus.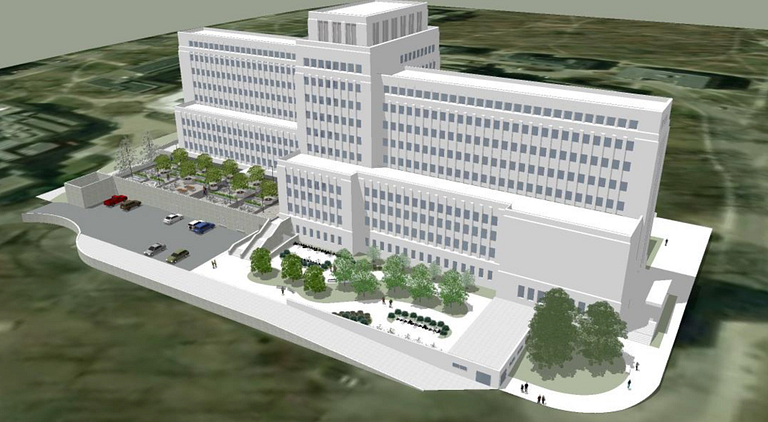 The current Ballantine Hall parking area will be transformed into a new public gathering courtyard with landscaped plazas and designated bicycle parking and storage, while also providing needed fire and emergency vehicle access. The eastern portion of the current garage will be demolished to allow fire and emergency vehicle access to the building and to the central part of campus from Third Street. This access is currently not possible due to the height of the upper parking level.
The building's mechanical room will be maintained, with the rooftop converted to a landscaped public outdoor terrace and plaza. The northern end of the parking area will be converted to a roof deck landscaped plaza with indoor bicycle storage and maintenance below at grade. Also included in the design are a pedestrian plaza, accessible and service vehicle parking, and exterior bicycle parking. Providing designated bicycle indoor storage and maintenance space as well as exterior parking also establishes the Ballantine Hall area as a bicycle hub, as recommended by the IU Bicycle Master Plan. Additionally, increasing pedestrian access and outdoor gathering spaces is a commitment of the Bloomington Campus Master Plan.

The Bloomington Campus Master Plan also calls for the development of campus gateways and the Woodlawn Avenue corridor. In support of these priorities, new gateway elements will be installed at the northern portion of the 17th Street and Woodlawn Avenue intersection. These limestone and granite vertical gateway elements will mark the entrance to the athletics district of campus and complement the Excellence Academy at Memorial Stadium. Along with low stone walls and landscaping, these markers will act as a visual beacon between the street and parking area while also guiding pedestrian traffic to established pathways during large events.
Also approved were designs for a replacement patio structure at the Acacia fraternity's chapter house; exterior renovations of the Alpha Epsilon Phi sorority's chapter house, including renovation of the front porch, installation of replacement windows and siding, and painting of the exterior; and construction of an addition to the Zeta Beta Tau fraternity's chapter house to replace dorm rooms that will be converted into a new house director/professional resident advisor suite.
Beth Feickert is a capital planning project specialist for the IU Office of the Vice President for Capital Planning and Facilities.