Indiana University's budget, approved by the IU Board of Trustees during the June 14 meeting on the IU Fort Wayne campus, represents nearly a full year of planning, preparation and analysis.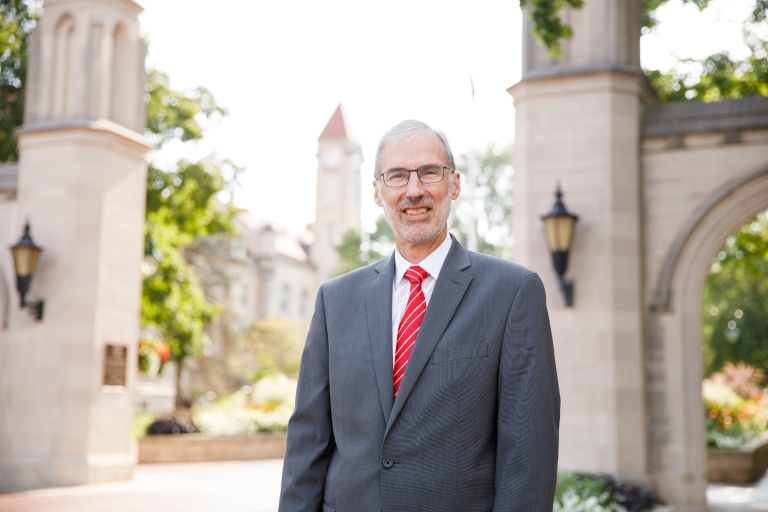 Let's start with IU's largest revenue stream: tuition. But it wasn't always that way. In 2002, the state's operation appropriation provided more funding to the university than tuition. Since then, however, tuition support to the university is more than double what we receive from the state.
It's not just happening here; it's happening across the country as state revenues have stagnated and first priorities are K-12 education, Medicaid, Department of Family and Child Services, and other similar programs.
At IU's tuition hearing this month, the Board of Trustees voted to increase resident undergraduate tuition and fee rates for all IU campuses by 2.5 percent in each of the next two academic years. That equates to $267 for IU Bloomington, $237 for IUPUI and $183 for IU's regional campuses – IU East, IU Kokomo, IU Northwest, IU Southeast and IU South Bend – each year. The nonresident tuition increase will be 3 percent.
Even with the increase, IU Bloomington is priced in the lower half of Big Ten research universities, and IU regional campuses have the lowest tuition for any public four-year degree institutions in the state.
What about expenses? At IU, 65 percent of costs relate to salaries and benefits. A 1 percent increase in net tuition does not cover a 1 percent increase in salary and employee benefits.
IU's fastest-growing expense over the past decade has been financial aid. We are heavily reliant on tuition, but we also are committed to affordability. Since the 2008 economic downturn, as incremental state resources have become more limited, enrollments have declined nationally and tuition increases have been at historic lows, more universities have moved to the Responsibility-Centered Management model, as it forces efficiency and budget accountability.
IU works under the Responsibility-Centered Management financial model and was an early adopter of RCM in 1990, which allows academic units to receive funding based on credit hours taught while sharing a portion of central campus and university expenses based on the size of their units. Under our financial model, if schools do not generate credit hours, their revenues decline, and they must reduce their budgets accordingly. Units throughout the university are continually aligning their budgets by cutting costs and working on new course offerings that will appeal to students.
In partnership with programs from the state of Indiana, IU has increased its student scholarship and gift aid by $60 million to over $200 million as the state has added $40 million in student aid investment over the past five years. These programs and financial literacy education are reducing IU student loan debt, as evinced by a 31 percent decrease in loans – representing $101 million – compared to 2012.
However, forecasts indicate there is an "enrollment cliff" coming in 2025-26, when the number of high school graduates attending college will drop dramatically. The Midwest and Northeast are expected to be hit the hardest, with only California, Texas, Florida and a few other states seeing rising enrollments. Although the "cliff" is in the future and is not anticipated to impact state flagship schools as heavily, according to data provided by the Commission for Higher Education, resident enrollment at the four-year public universities in Indiana have already dropped by over 5 percent in the past five years and over 30 percent for two-year public universities.
Continuing, incremental investments in IU's strategy for innovative education programs, student services and cost containment are demonstrating success for Indiana.
With all that in mind, here's a timeline of how our leaders decided on a tuition increase and created the budget:
John Sejdinaj is Indiana University's vice president and chief financial officer.