Caleb King grew up in Alaska, where 50 percent of the United States' federally recognized Native American tribes reside. Now at Indiana University Bloomington, King is one of only about 50 native students on campus.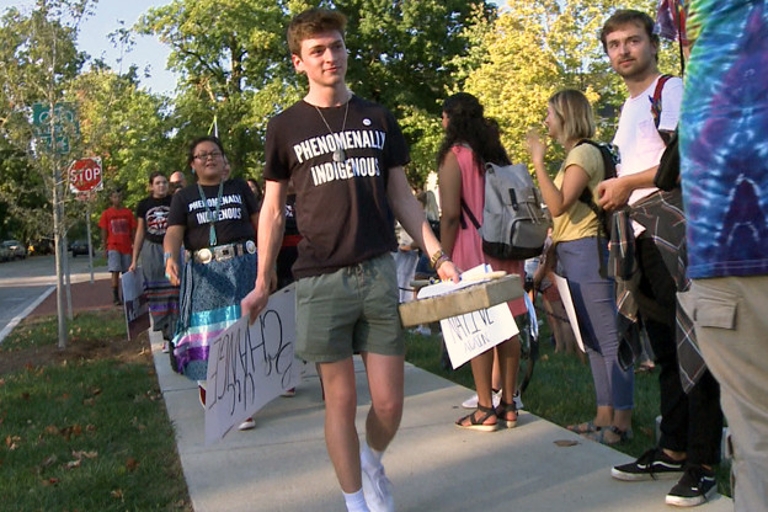 But being part of a small minority on a large campus does not intimidate King; it empowers him. As president of the Native American Student Association and a member of the First Nations Educational and Cultural Center, King is an advocate for native students on campus. Last year, he worked with the Bloomington Office of the Mayor to officially proclaim Oct. 8 Indigenous Peoples Day.
Most recently, King was one of 50 students nationwide to receive the Udall Scholarship, a congressional award to college sophomores and juniors for leadership, public service, and commitment to issues related to Native American nations or to the environment. He is the first IU student in 10 years to receive the award.
"I'm unapologetic about identity, because it's not about the number of diverse students there are at the university – it's about the number of diverse leaders," King said. "We are small group but a really loud group. Because of the genocide we have experienced, we have no option but to be loud."
The native community at IU is diverse within itself, according to King. Most students come from different tribes in different areas of the country. Some know very little about the history of their people, while others know almost as much as tribe elders.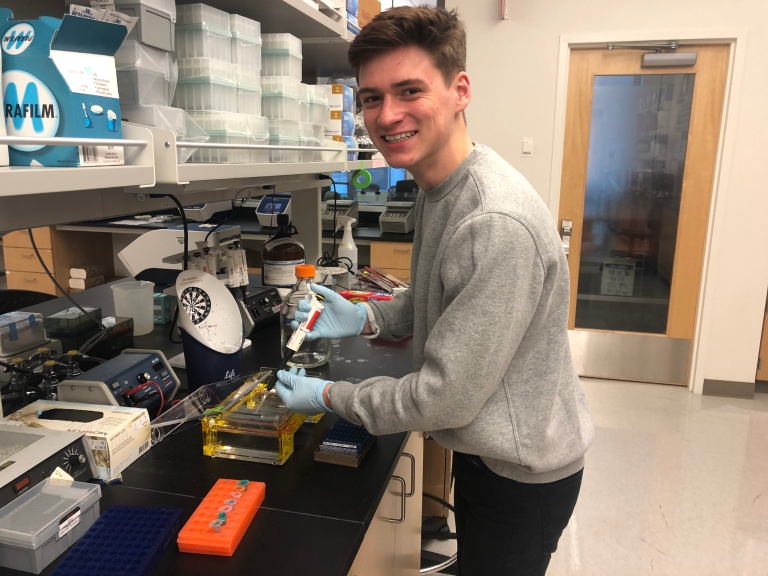 King identifies as Sugpiaq and is a citizen of the Alaskan indigenous Seldovia Village Tribe. He moved to Bloomington to live with an aunt and uncle when he was 15, and when it came time to choose a university, he decided to stay. Though he applied to and was accepted by nearly 40 universities across the country, King said IU's prestige as a research university coupled with a generous financial aid package made his decision easy.
"Several other institutions had a 'you're lucky you got in' attitude, but IU instead made me feel like they were lucky they got me," he said.
King is studying neuroscience and plans to bring a focus on equity to the health care field. He said equity in health care requires practitioners to treat everyone with the same care in both physical treatment and empathy regardless of their identity. Through an internship at Hoosier Hills Food Bank that is part of his Cox Civic Scholarship, King has served people with diverse backgrounds – an experience that he said will help him provide equitable care to diverse communities as a physician.
Through an internship in Seattle, Washington, this summer, King is finding that his academics have prepared him for success in the health care field as well. King is working in the Neitz Vision Lab at the University of Washington, researching the molecular biology of human retinas. He said he's been pleasantly surprised by how much of his coursework he's been able to apply in a real-world setting.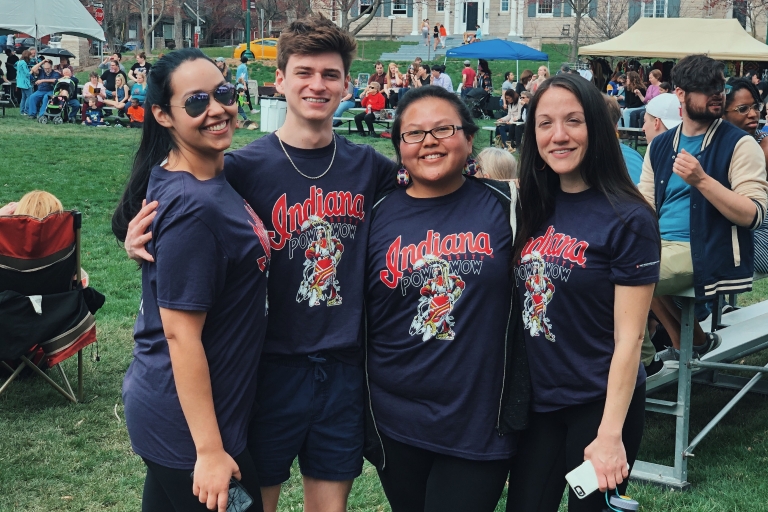 In addition to working in the lab, King is also a teaching assistant for the Summer Health Professions Education Program, a program for minority students interested in health professions. He said that when he attended the program himself, it gave him a network of students who believed in one another; now he is eager to do the same for his organic chemistry students this summer.
After he graduates from IU, King plans to take a gap year before entering medical school. During that time, he hopes to return to Alaska and conduct research on suicidal thoughts in indigenous communities. Eventually, he plans to practice as a primary care physician in Alaska.
"I think it's important to ask ourselves why we are getting the degree we are getting," King said. "Who is it to serve, and why? Hopefully it's to serve others and not only ourselves."