When Christine Kercheval takes engaged couples on a tour of Indiana University Bloomington wedding locations, they often stop to reminisce.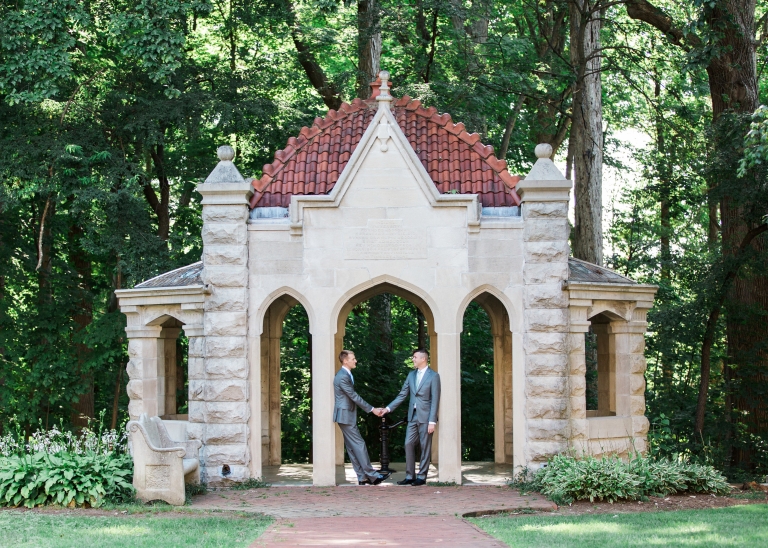 "We'll walk by Sugar and Spice, and they'll say how they used to go there between classes for a Special K chewy. Or we'll cut through the South Lounge to Alumni Hall, and they'll remember the times they studied or slept there," she said.
That nostalgia is one of the biggest draws for couples who have their weddings on campus, said Kercheval, a senior sales associate at IU Catering, who works with couples from their first inquiry to the day of the wedding.
"They went to IU and met here, and they want to come back with their friends and have their wedding here," she said, adding that while many people planning weddings on campus are alumni from out of town, quite a few are residents who grew up in Bloomington.
And now, campus weddings from the Indiana Memorial Union to the IU Auditorium and the Rose Well House have even more of an IU feel to them.
About a year ago, IU Catering was created to be the in-house caterer at the IMU as well as to cater at events both on campus and off.
So as a toast to the start of wedding season, Inside IU spoke with members of the catering team for the latest on menus, bar options and ambiance for having your big day at IU. Here's what we learned: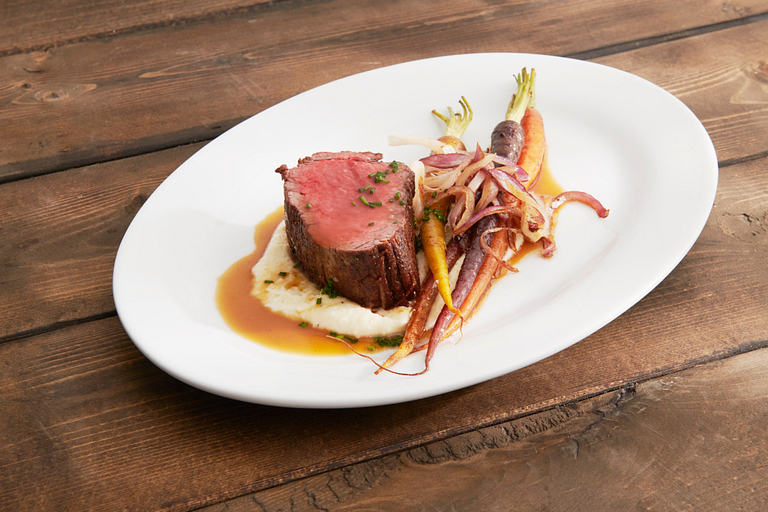 Seasons of love
One of the biggest changes will be in the menu.
This wedding season is still in transition from the old menus to the new ones that launch later this year. Along with the new menus are tiered price points and options for buffets or plated meals, catering director Matt Tomrell said.
The updated dining choices will be filled with seasonal options for local foods.
In the past, couples would come to a tasting and pick asparagus for a December wedding when it would be six months out of season, said David Tallent, the executive chef for IU Catering. Or couples would pick a tomato and mozzarella appetizer for January when tomatoes aren't at their best.
So even though the tasting is six to eight months out, the aim is to make the food seasonal for the wedding date. Other options are to do a tasting a year in advance or even closer to the wedding to match the seasons, he said.
This change doesn't mean fewer options. There are five or six dishes that can be done with one seasonal ingredient like corn or asparagus, Tallent said.
And he's introducing new produce – such as atypical salad greens and kohlrabi – with the goal of making people love it.
While the protein in a meal is what people gravitate to, Tallent and the rest of the chefs at IU also want to perfect the vegetables to make sure they are cooked and seasoned to perfection.
"I want to lighten up the cuisine of Indiana so it's not so meat and potatoes," he said.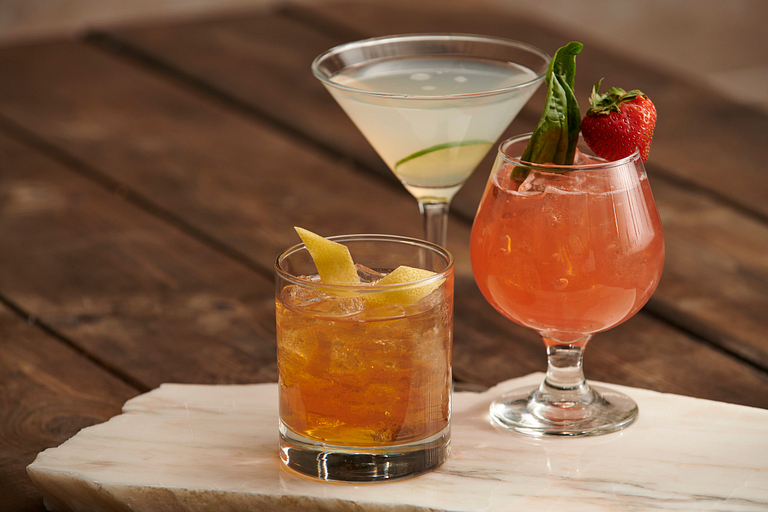 Yours, mine and ours
When it comes to drinks, it's all about the couple's usual orders.
"If the bride likes whiskey and the groom likes gin, then that's what each of their drinks are based on," said Emmie O'Connor, the catering sales manager and the bar expert for weddings at IU.
The trend of specialty cocktails is starting to peak after five or six years, but it's still really popular, she said, adding that most wedding guests will try at least one.
And two classics remain popular: The Old-Fashioned and the Moscow Mule.
Both are easy to put a twist on too, she said. In the winter, an Old-Fashioned could have spices like cinnamon and nutmeg; in the summer, mint. For mules, there are multiple variations such as a Kentucky Mule (with bourbon) and a Mexican Mule (with tequila).
On the opposite end, another trend is low ABV cocktails or even ones that are alcohol-free entirely, she said.
"They look drink-worthy, and they make everyone feel included so that they don't have to have spirits to have a good time."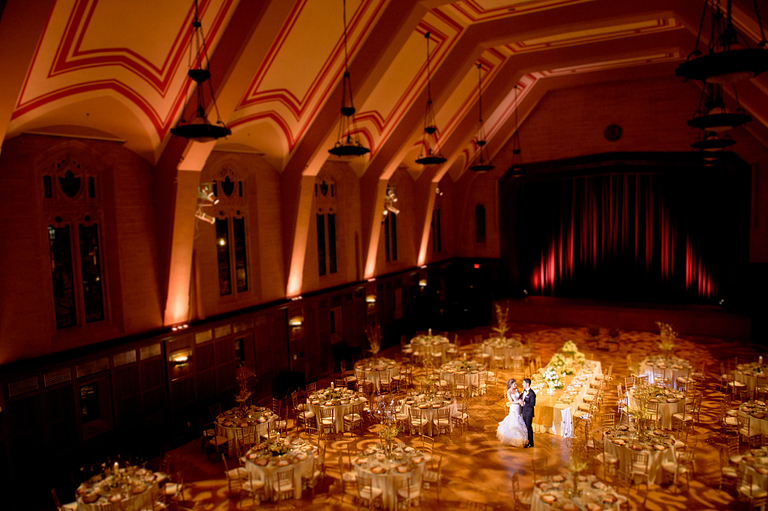 Going to the union and we're gonna get married
When it comes to weddings on campus, most are at the IMU. Alumni Hall and the Tudor Room are the most popular spots, Kercheval said. But they have very different vibes.
"A lot of people really love the big open beautiful ballroom of Alumni Hall. It has the cream details and the organ on the balcony, but they can still decorate however they want," she said.
Often times, it's booked with the solarium that can be used for a cocktail hour while Alumni Hall is transformed from a ceremony space to a reception.
The Tudor Room is the second most popular and has a different feel with its Victorian decorations, Kercheval said, adding that it's perfect for cozy winter weddings. Plus, it doesn't need extra décor.
And there are plenty of other rooms for weddings and the pre- and post-parties like rehearsals and brunches, she said. Other popular rooms are the Federal Room, with its attached parlor and balcony, and the Frangipani Room.
But not every IU wedding is at the IMU. Couples can get married in other spots like Beck Chapel, the IU Auditorium and Henke Hall of Champions at Memorial Stadium.
Kercheval said couples like to add a Hoosier detail or two, even if their wedding colors stray from cream and crimson.
"Most have at least a little IU theme, like sugar cookies with an IU trident."
Want more IU wedding inspiration? Follow IU Catering on Facebook and Instagram.