Justin Garcia named acting director of the Kinsey Institute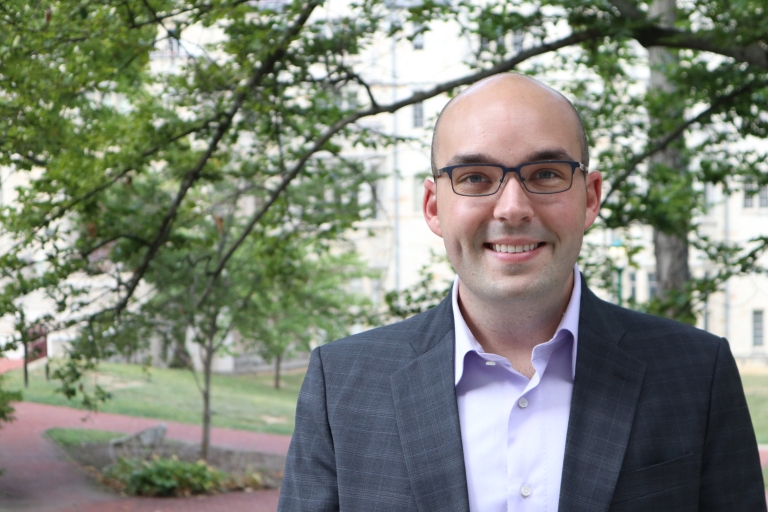 Justin R. Garcia, research director of the Kinsey Institute at Indiana University, will become the acting executive director of the institute effective July 1.
Garcia, who is also the Ruth N. Halls Associate Professor of Gender Studies and a Bicentennial Professor, is an evolutionary biologist and an international leader in sex research. In his new role, he will focus on the education and research goals of the institute, including creating campus partnerships and working with the deans of the academic schools.
He will replace Sue Carter, who will step down June 30. Carter will continue her research program on oxytocin, social bonding and reproduction. She will hold the titles of Emerita Professor of Biology and Emerita Rudy Professor and Distinguished University Research Scientist at the Kinsey Institute.
Three faculty members named Herman B Wells endowed professors
Professors in law and the Department of Psychological and Brain Sciences were selected for endowed faculty positions named for longtime IU president and chancellor Herman B Wells.
Luis Fuentes-Rohwer, professor of law and the Harry T. Ice Faculty Fellow in the IU Maurer School of Law, was named a Class of 1950 Herman B Wells Endowed Professor. Mary Murphy, professor in the Department of Psychological and Brain Sciences and the Cognitive Science Program in the College of Arts and Sciences, and Sharlene Newman, professor in the Department of Psychological and Brain Sciences, were named Class of 1948 Herman B Wells Endowed Professors.
The Wells endowed professors are honored for exemplifying Wells' values, including devotion to diversity and academic excellence. They each receive a grant of $10,000 per year for five years and retain the title for the remainder of their careers at IU.
Consider sustainable transportation options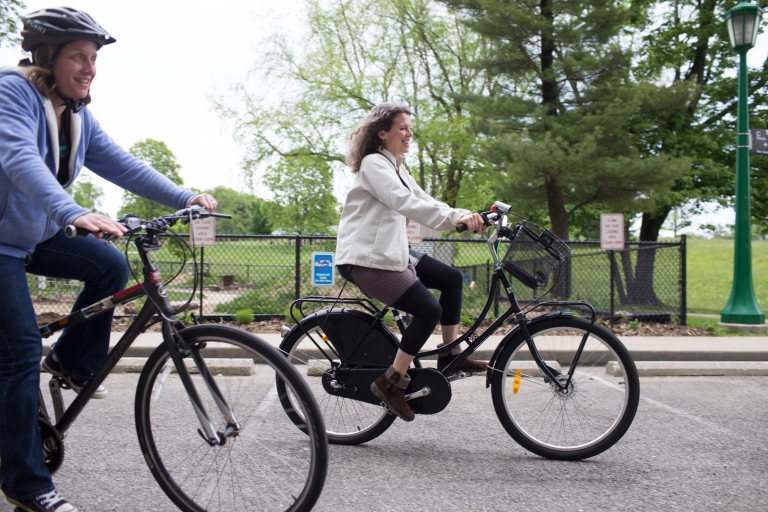 It's almost time to renew employee parking permits. But IU also offers a slew of options that are cost-saving and environmentally sustainable.
The employee value permit is $24 a year and allows for parking in the athletics parking lots north of 17th Street. There are also multiple options for carpools and vanpools.
Plus, the Campus Bus and Bloomington Transit are both free to IU employees.
Additional ways to commute include biking (with a one-time $10 bike permit) and walking.
Employees who don't purchase an EM-P or EM-S permit are also eligible to join the Hoosier Commuter Club with multiple benefits. Learn more about the club and commuting options.
Attend the 2019-20 Patten Lectures
An expert in the intersection of race and politics, partners of an internationally acclaimed architecture firm and a renowned anthropologist who studies lemurs in the forests of Madagascar will present Patten Lectures at Indiana University Bloomington during the 2019-20 academic year.
Imani Perry, the Hughes-Rogers Professor of African American Studies at Princeton University, will lecture in November. Next will be Stephen Kieran and James Timberlake, partners of KieranTimberlake architecture firm, in February 2020. And Dame Alison Richard, senior research scientist in the Department of Anthropology and the Franklin Muzzy Crosby Professor Emerita of the Human Environment at Yale University, will lecture in March 2020.
The Patten Lectures are open to the public.
Mini University kicks off next week
Mini University, a week of adult learning classes taught by IU faculty, takes place June 9 to 14.
Mini University features more than 100 classes spanning a broad range of topics, including technology, the arts, domestic issues, education and health.
Ranked by Arthur Frommer's "Budget Travel" as one of the best learning vacations in the country, the IU Alumni Association-sponsored Mini U is in its 48th year. Classes, about an hour long each, convene in the Indiana Memorial Union and several other locations, such as the IU Archives, Lilly Library, Musical Arts Center and Jordan Hall Greenhouse.
A limited number of spots are still open.
Learn about applying to the U.S. Fulbright Scholar Program
Attend an upcoming workshop to get advice and answers about applying to the U.S. Fulbright Scholar Program.
The workshop will be led by Marissa Moorman, an associate professor in the Department of History and The Media School. She had a Fulbright-Hays Faculty Research Abroad Fellowship in 2010-11.
The workshop will take place from 10 a.m. to noon June 25, in Room 104 at Bryan Hall. Register for the Fulbright workshop online.
Donate during the IU Police Academy blood drive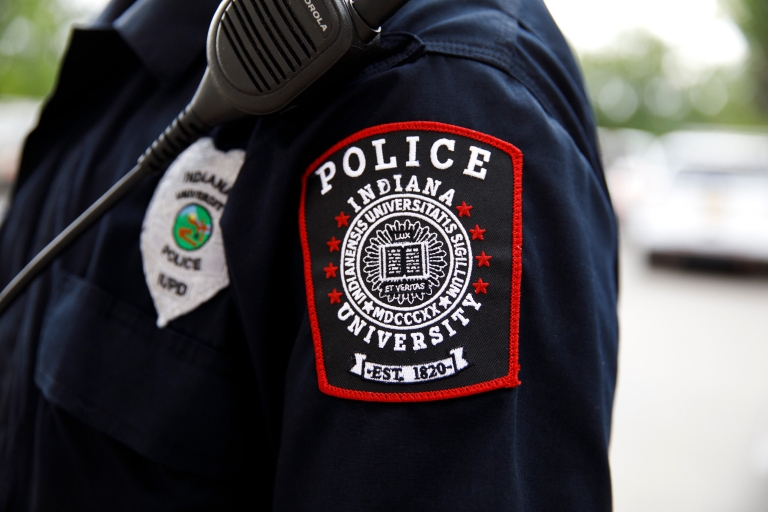 The IU Police Academy recruits will have their annual blood drive June 5 in honor of fallen officers. The 43 recruits in the IU Police Academy's 46th session have a goal of collecting at least 43 pints.
Anyone interested in donating is asked to make an appointment. Appointments are available from 3:05 to 6:50 p.m. June 5. The blood drive takes place in the parking lot adjacent to IUPD-Bloomington, 1469 E. 17th St.
This is the 46th summer for the IU Police Academy, where IU students receive education and training on more than 90 topics, totaling more than 600 hours of instruction with more than 16 examinations. When they graduate after 14 weeks, they are sworn in as IUPD officers and work part time on their campus while completing their IU degrees.
The academy is a satellite of the Indiana Law Enforcement Academy. The blood drive is a community service project for the recruits.
Healthy IU manager named Academy of Nutrition and Dietetics fellow
Samantha Schaefer, manager of Healthy IU, was named a fellow of the Academy of Nutrition and Dietetics.
The academy is the world's largest organization of food and nutrition professionals. As a fellow, Schaefer was recognized for her commitment to the field of dietetics as well as for her professional accomplishments.
Healthy IU offers health and wellness resources to Indiana University employees.
Faculty Research Support Program awards $72,000 for three projects
Researchers in the chemistry, hearing sciences and computer science fields at IU Bloomington are exploring complex challenges in alternative energy development, improving technology for people with hearing impairments and securing the Internet of Things, with funding from Faculty Research Support Program seed funding grants.
Xingchen Ye, assistant professor of chemistry in the College of Arts and Sciences, received a grant to pursue research into the chemical design of nanomaterials for energy conversion applications.
A collaboration between Donald Williamson, assistant professor in the School of Informatics, Computing and Engineering, and Yi Shen, assistant professor in the College of Arts and Sciences' Department of Speech and Hearing Sciences, will investigate how to improve and enhance speech for individuals with hearing impairments.
Luyi Xing, assistant professor of computer science in the School of Informatics, Computing and Engineering, aims to build a more secure Internet of Things, or IoT.