IUPUI's new campus shuttle service, named JagLine, is planned to begin running in July.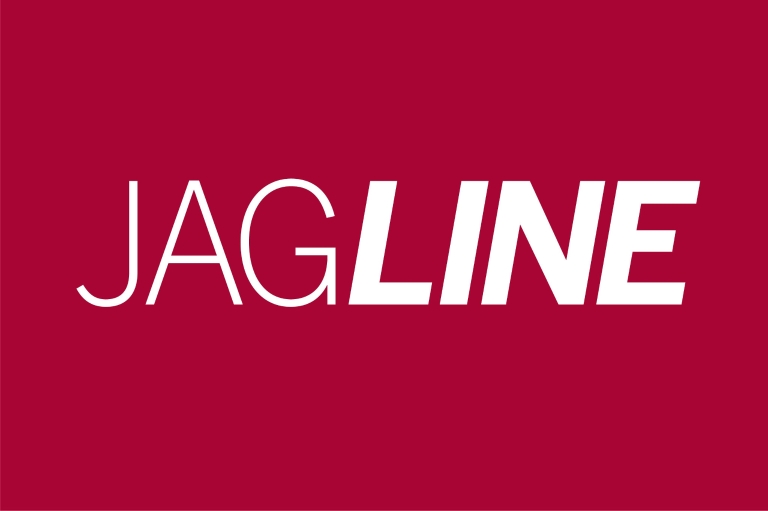 With the new service, riders should expect to see more routes with faster service times and an app to track shuttles in real time, plus shuttles with free Wi-Fi, bike racks and low floors for improved accessibility.
"Our strategic vision is to invest in more transportation to help students, faculty, staff and visitors access all areas of campus as quickly and efficiently as possible," IUPUI Parking and Transportation Services director Sheri Eggleton said. "We researched transportation systems at peer institutions to get a better sense of best practices before choosing Indianapolis-based Miller Transportation as our new provider, and we're excited to partner with them to bring our transportation vision to life on our campus."
JagLine will boast 12 new shuttles and six new routes, all of which are labeled by number and color-coded to coordinate with the JagLine app and website. Once the IndyGo Red Line goes live, there are plans to connect via a stop along Capitol Avenue.
Routes were chosen based on changing needs and the continuing growth of campus, with a focus on providing a robust system with more stops and expedient access to all areas of campus:
Routes 1 and 2 are campus circulators, supporting movement from east to west and back again along Michigan and New York streets.
Route 3 provides access to the North Campus parking lots and stops at University Tower and major points on Michigan Street between University Boulevard and West Street.
Route 4 provides access to the North Campus parking lots and stops at major medical buildings and facilities on campus.
Route 5 provides a north-south connection, with stops at The Madam C.J. Walker Theatre Center, Lockefield Village, the Tower and the Campus Center.
Route 6 is a dedicated shuttle route intended to provide additional options for those parking near the Health Information and Translational Sciences building, or HITS.
A map of the new routes is available; it also allows users to track JagLine shuttles live.
Routes 1 and 4 will operate every 15 minutes – meaning a shuttle will be at that stop every 15 minutes – while routes 2 and 3 will operate every 10 minutes and routes 5 and 6 will operate every 20 minutes.
You can download the JagLine app through the Apple or Android store after July 1. An additional feature of the JagLine app is the ability to set push notifications alerting riders when a shuttle is approaching their particular stop. This is very beneficial during inclement weather, allowing riders to remain inside longer rather than standing at the stop itself.

Summer riders take note: Due to the DigIndy project and construction of IUPUI's new classroom building, Innovation Hall, routes 2 and 5 will have slightly altered stops until that work is complete.