Two veterans who are also Indiana University students received a scholarship from the Pat Tillman Foundation, which works to unite and empower remarkable military veterans and their spouses as the next generation of public- and private-sector leaders committed to service.
The scholarship will support Stephen Donovan's and Jeff Oury's efforts to assist veterans with health care enrollment and study trauma surgery with the National Guard, respectively.
Stephen Donovan, O'Neill School of Public and Environmental Affairs, IUPUI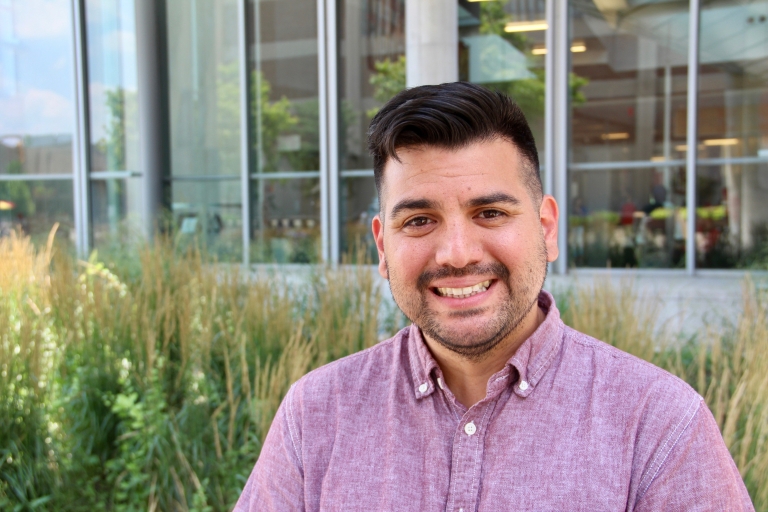 Stephen Donovan's passion for helping fellow veterans assimilate to civilian life has been with him since he started his undergraduate studies in California after serving 14 months in 2007 and 2008 in Iraq. His dedication to helping them has only grown as he works toward earning his master's degree in public affairs at IUPUI.
The U.S. Army combat veteran who served with the 101st Airborne Division established Smiles for Soldiers, a nonprofit to help veterans find dental care, and he is focused on doing more during his studies while working as a program analyst for the VA Indianapolis Regional Office.
Donovan moved to Indianapolis on Christmas Eve 2015 to find career opportunities and to extend his education. Before he packed up his belongings and found his drive to assist veterans in navigating life, he worked as Veterans Affairs service center case manager for homeless veterans. Fielding 150 to 200 cases a month trying to find housing for men and women, he quickly realized that many veterans need guidance quickly upon finishing their service. The brave men and women he was trying to help were ineligible for benefits that could have earned them health care and a roof over their heads if they had known of their existence.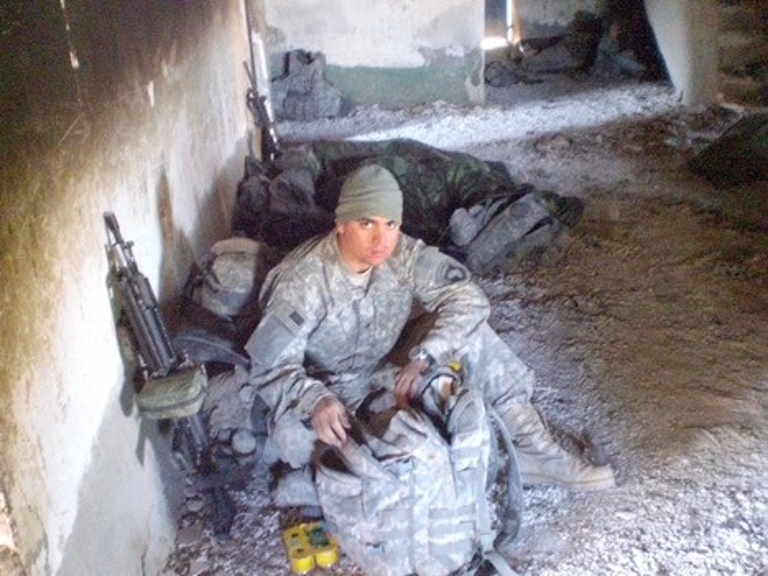 "If this is happening to these veterans, what else is happening?" Donovan asked.
Backed by the Department of Veterans Affairs, Donovan presented his initiative – automatic VA health care enrollment for veterans before their discharge – to former Sen. Joe Donnelly and members of Congress. After Donnelly lost his 2018 reelection bid, the legislation was tabled, but Donovan still insists the initiative is vital for all recently discharged service members.
"Getting departing service members enrolled into VA health care prior to discharge could be the difference between someone being able to take care of themself and that person being on the street," Donovan explained. "All I'm trying to do is just empower people who might not have the economic means or the mentorship that I've been really lucky to have through my transition."
Troops in transition
Donovan is on track to graduate in December 2020. He hopes his mission to help veterans with health care enrollment will be accomplished by then, and he knows the desire to help his fellow veterans will always be a part of his life.
"I will always try to be supportive of the troops in transition," said Donovan, who regularly visits the 101st Airborne base in Fort Campbell, Kentucky, to talk to servicemen and -women. "It's a whole different adjustment when you come back into the regular world. It's just a different dynamic. You should learn how to be in the civilian world in every capacity you can upon discharge.
"The amount of resources for veterans in communities across the country is great, but it all starts with your physical and mental health. If those things are not in good shape, everything else suffers."
Jeff Oury, IU School of Medicine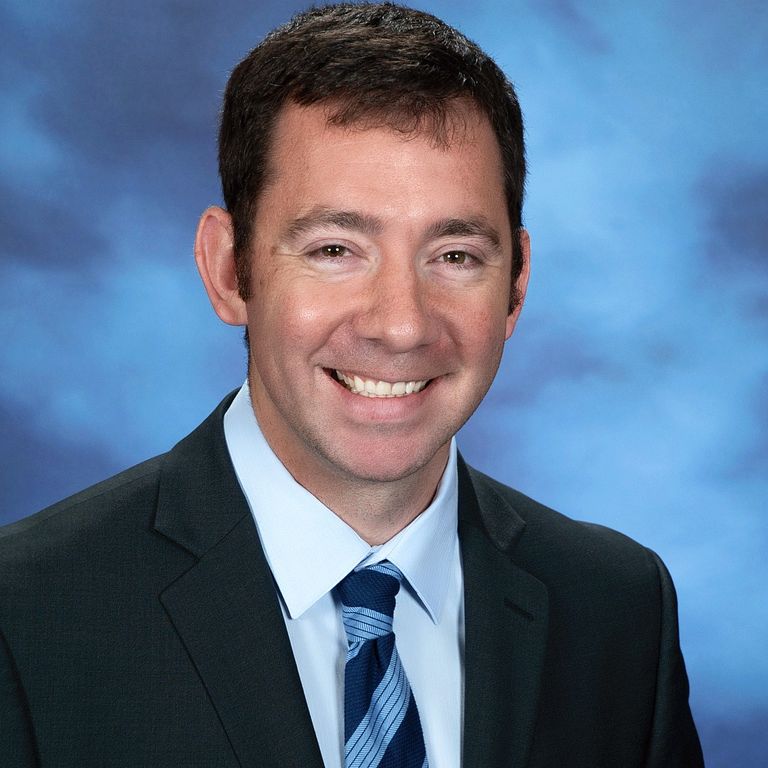 After nearly two decades of military service that's taken him to the Middle East, Europe and South America, Indiana resident Jeff Oury sees a career in medicine as a way to continue to help people in his local community.
Shortly after the Sept. 11 attacks, Oury joined the Army National Guard as a 17-year-old high school student. He went to college for a year before he was deployed to Afghanistan and stayed on active duty in the Army for the next 12 years. He started as an infantryman and later earned his way to be a Green Beret, where he discovered his passion for medicine while stationed in Qatar with an Air Force Special Operations surgical team.
Oury, who was facilitating joint training and international relations as an advisor to the Qatari military, said it was during this time that he also got to work with the special team of military surgeons who were trained to fly to and set up emergency operating rooms wherever they were needed (in a tent, in a building, on a plane, etc.) throughout the region.
"I really enjoyed my time with the surgical team, and I liked the fact that they continue to have this ability to intervene – especially surgically – in this acute and very involved way," Oury said. "It showed me an opportunity to continue my service not just internationally, but more locally."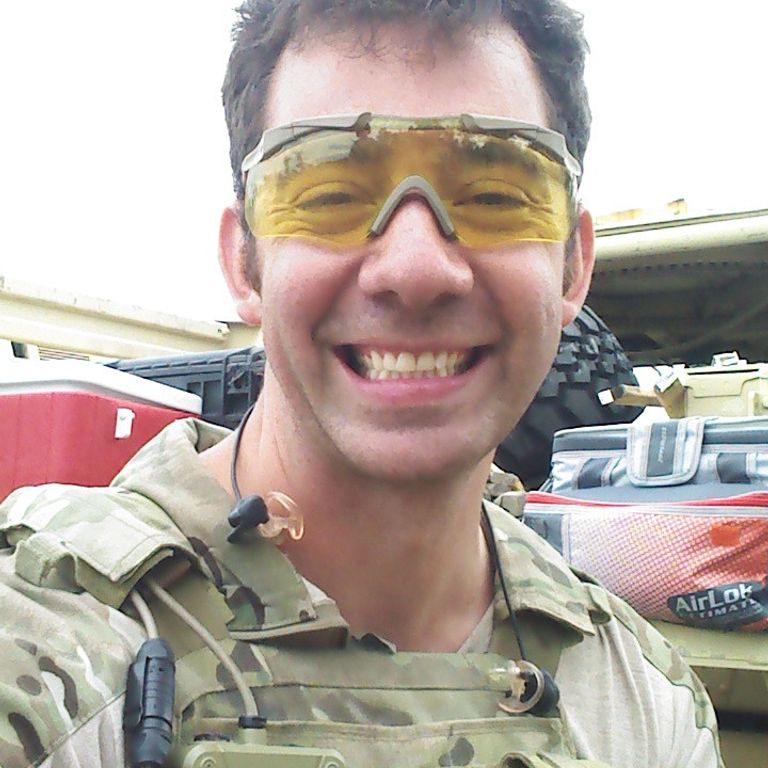 Oury, now 34, is a fourth-year medical student at Indiana University School of Medicine-Fort Wayne. After graduation, he hopes to be matched to a medical residency in surgery with a focus in acute care and trauma surgery – a career for which he says both his military experience and his IU education have prepared him well.
"I spent years in training for Special Forces before I was ever able to get to a team, and medicine is no different," he said. "Medicine is just like when I was on active duty: You have to earn your place every day, and you can't just rest on your laurels. You have to continue to learn and train and practice."
Oury said that, like his military service, studying medicine at IU has exposed him to many different experiences, from his current clinical training this summer at IU Health in Indianapolis to the family medicine clerkship he did in Grable, Indiana, where Amish patients traveled to the clinic by horse and buggy.
"By being such a large medical school, IU offers this very diverse and large selection of opportunities, where you can do a month of rural medicine in Muncie and then move to the surgery team here in Indianapolis at this massive tertiary referral center," he said. "You get this wide spectrum of experiences I don't think you get at other schools."