Alumni reelect Bishop as trustee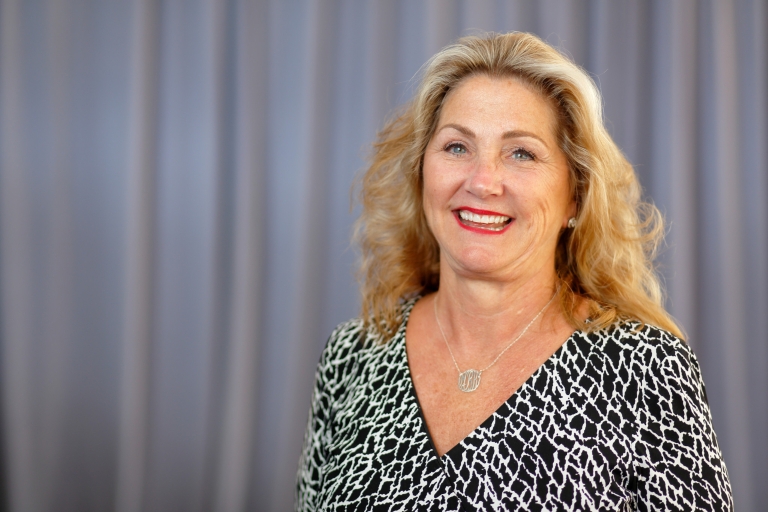 MaryEllen K. Bishop was reelected for a fourth term by Indiana University alumni to the Indiana University Board of Trustees.
Bishop received 8,416 votes out of the 14,322 votes cast in the recent election open to all IU alumni. She is a graduate of the Kelley School of Business and the IU Robert H. McKinney School of Law and is an attorney with Cohen, Garelick and Glazier in Indianapolis.
Three trustees – W. Quinn Buckner, James T. Morris and Melanie Walker – have been reappointed for three-year terms, and a new student trustee, Molly Connor, has been appointed to the board effective July 1. Connor, who earned her undergraduate degree from the O'Neill School of Public and Environmental Affairs, is in her second year at IU McKinney and will serve a two-year term on the Board of Trustees.
20 programs receive Women's Philanthropy Leadership Council grants
Programs in arts, sciences, tech were awarded grants totaling $200,000 from the Indiana University Women's Philanthropy Leadership Council. This year marks the council's eighth grant cycle, with cumulative awards totaling more than $1 million since 2012.
Awards range from $2,000 to $20,000 and support projects that improve public health, support women's leadership initiatives, promote STEM disciplines, develop a culture of philanthropy, increase opportunities for diverse and underserved populations, and provide global experiences for IU students.
Read more about the recipients on seven IU campuses.
IU names new assistant vice president for facility operations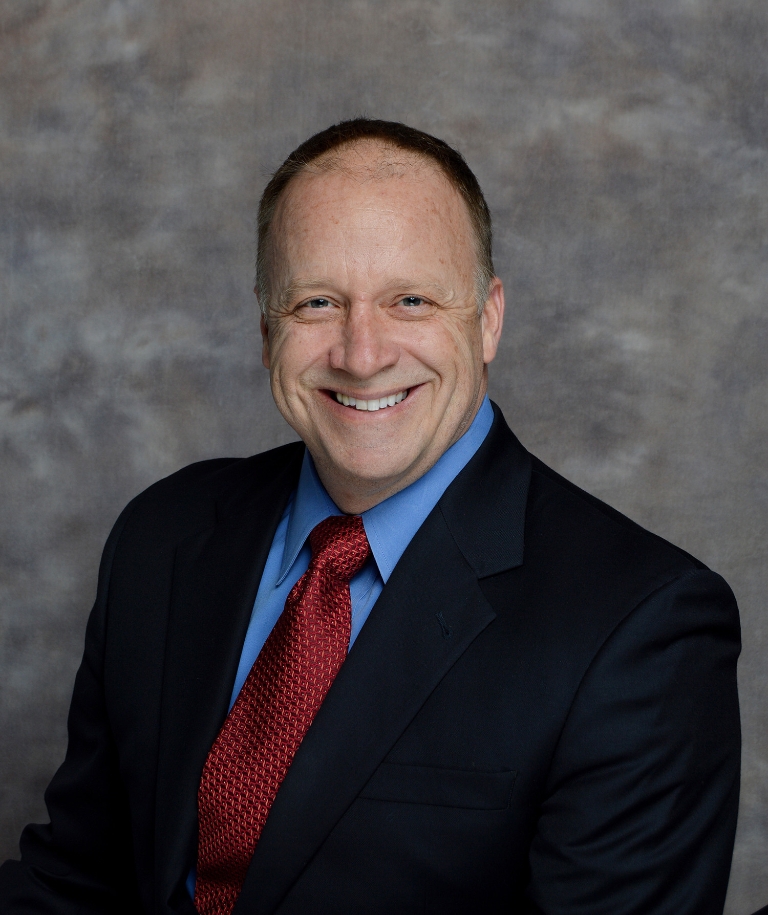 M. Keith Thompson has been named Indiana University's assistant vice president for facility operations effective July 1. Thompson had served as university director of energy management and utilities since 2016.
In his new role, Thompson will continue to provide operational and strategic leadership for universitywide energy management and utilities. He also will develop and coordinate facilities-related operations and systems on all IU campuses, including facility operations/physical plants and large auxiliary units. He will plan, develop, prioritize, recommend and set cost parameters for repair and rehabilitation projects on all campuses in consultation with campus facility directors.
IU Europe Gateway hosts conference on antisemitism in the U.S. and Europe
The Indiana University Europe Gateway in Berlin hosted the conference "A Transatlantic Wave of Antisemitism? Jew Hatred in Europe and the United States" on June 30.
Seventy-five participants from the United States, several European countries and a number of local NGOs discussed contemporary forms of antisemitism across the U.S and Europe. Alvin Rosenfeld, director of the IU Institute for the Study of Contemporary Antisemitism, gave the keynote address. He presented his findings on antisemitism in the U.S., discussing the recent attacks on the synagogues in Pittsburgh and Poway, California, and the growing hostility against the Jewish community in general.
The conference was funded by the Institute for the Study of Contemporary Antisemitism at Indiana University, IU Office of the Vice President for International Affairs Gateway Seed Funding, the Moses Mendelssohn Center, Potsdam University and the Institute for Education and Research on Antisemitism in Berlin.
Before the conference, the IU Europe Gateway hosted a poetic critique June 27 to 29. Scholars from Germany, the United States and other countries presented their thoughts and research on a variety of topics, including the forms of poetically practiced critique and its limits and limitations, the distinction between critique and criticism, and how poetic critique can be faithful to a piece of art.
IU South Bend celebrates the bicentennial at the ballpark
More than 500 students, faculty, staff, alumni, donors and friends of Indiana University and IU South Bend filled two sections of seats at Four Winds Field to kick off the IU Bicentennial celebration and cheer on Chancellor Susan Elrod on her first official day as leader of the campus.
Elrod threw out the first pitch with Titus the Titan by her side, and music faculty member Emanuel-Cristian Caraman riveted the crowd with his signing of the national anthem, before the South Bend Cubs played the Dayton Dragons.
Learn about emergency procedures
An upcoming lunchtime webinar series for all Indiana University students and staff will focus on emergency procedures at home and at work. The sessions also meet the education requirements for those pursuing an IU Emergency Preparedness Certificate.
The free series includes eight 50-minute sessions, and participants on all campuses can text their questions in to be answered. The first session, on July 24, is emergency preparedness 101. Additional topics through the end of the year include emergency kits, fire safety, earthquake safety, severe weather, and run, hide, fight. Get the full schedule.
IU employees to receive birthday greetings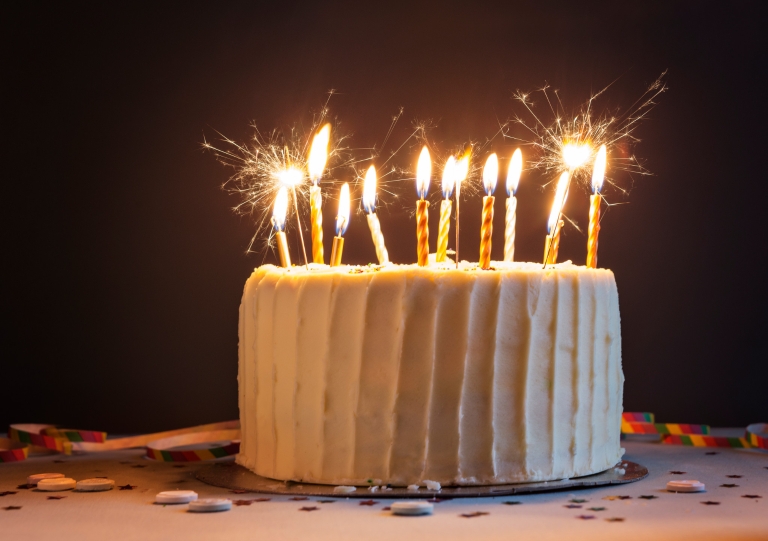 Indiana University will begin emailing birthday greetings to all university employees and students this year.
The personalized messages will be sent using Salesforce, which allows the university to effectively manage interactions with faculty, staff and students during their lifelong IU journeys.
If you prefer not to receive a birthday greeting from IU, you can unsubscribe.
IU School of Public Health-Bloomington announces 2019-20 Distinguished Colloquium speakers
The Distinguished Colloquium Speaker Series, which brings national leaders to the IU School of Public Health-Bloomington throughout the academic year, has announced its upcoming lineup of speakers, including distinguished and endowed professors, members of the National Academies and even a Nobel Laureate.
These events, which are free and open to the public, highlight key topics and contemporary issues in public health.
IU makes top 100 for universities with U.S. utility patents in 2018
Indiana University received 38 patents from the U.S. Patent and Trademark Office in 2018, ranking 63rd in "Top 100 Worldwide Universities Granted U.S. Utility Patents 2018," a report published by the National Academy of Inventors and the Intellectual Property Owners Association.
Intellectual property discovered at IU that received a patent in 2018 includes a wearable device to detect mild traumatic brain injuries created at IU Bloomington, a bidirectional AC-to-DC and DC-to-AC circuit created at IUPUI, and methods to treat and monitor diabetic retinopathy created at the IU School of Medicine.
The rankings were based on data obtained from the U.S. Patent and Trademark Office.