Democrats and Republicans have different views about the importance of a free press, an independent judiciary, the rights of political minorities and a potent Congress, according to a survey of public attitudes about Congress and public affairs conducted by the Indiana University Center on Representative Government.
IU has been conducting its public survey for a dozen years, and the annual effort is overseen by Distinguished Professor of Political Science Edward G. Carmines, the Warner O. Chapman Professor of Political Science and a Rudy Professor at IU.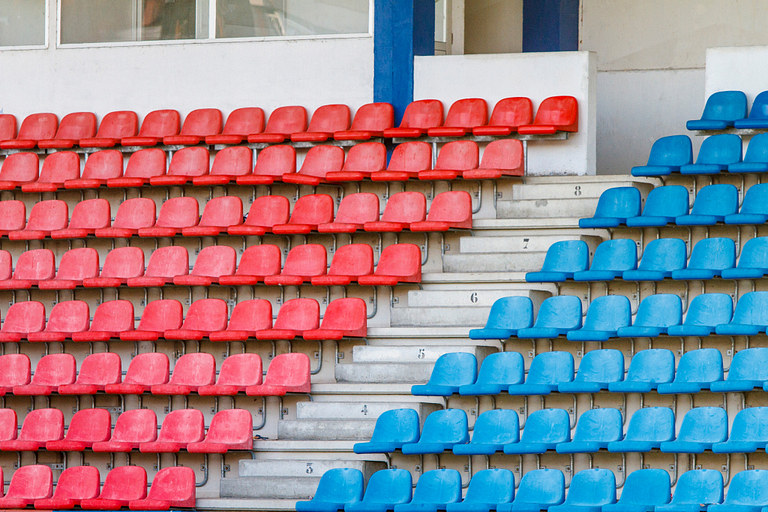 Survey findings that exhibit key differences in the opinions of Democrats and Republicans include:
21 percent of Republicans said it is very important that the United States have a Congress with equal power to that of the president, while 43 percent of Democrats, almost twice as many, said it's very important.
43 percent of Republicans rated an independent judiciary as very important to America's representative government, much below the 59 percent of Democrats who said an independent judiciary is very important.
29 percent of Republicans said a bill of rights that guarantees the rights of a political minority was seen as very important, versus 55 percent of Democrats.
34 percent of GOP respondents regarded a free and independent press as very important, compared to 73 percent of Democrats who see the media's role as very important.
52 percent of Republicans surveyed said that the checks and balances afforded by our three branches of government – the judiciary, the legislative and the executive – are very important, compared to 72 percent of Democrats.
"Any way you look at it, these differences are quite substantial," Carmines said. "Republicans are less committed than Democrats to these institutions of American democracy that stand for a dispersal of power."
According to Carmines, the cause of the partisan differences in the survey could be as simple as the fact that the current occupant of the White House is a Republican. General support in the GOP for Donald Trump's policies causes Republicans, for now at least, to embrace a strong executive branch.
"There's no question that Trump has changed the profile of Republicans, made them less committed to these institutions of democracy," Carmines said. "Would our survey results be different if we had a Democratic president? We don't know."
Areas where Republicans and Democrats differed less include opinions of Congress and justification for voting behavior:
54 percent of Republicans and 63 percent of Democrats agreed that members of Congress should compromise with their opponents to get something done instead of standing up for their principles no matter what.
74 percent of Democrats and 76 percent of Republicans said Congress is "not at all" or "not very" responsive to the concerns of people like them.
70 percent of Republicans and 65 percent of Democrats said that a candidate's party label is the most important factor in deciding for whom to vote when prompted to choose from partisanship, gender, race and/or ethnicity, class or religion.
"In today's hyperpartisan environment in Washington, it's encouraging that many Americans believe members of Congress – who have widely varying backgrounds, priorities and perspectives – should try to find common ground on difficult issues," said Lee Hamilton, who served 34 years in the U.S. House and is now a distinguished scholar at IU and a senior advisor to the Center on Representative Government.
"For Congress, the path back to a better reputation lies in members doing more of the hard work of listening and negotiation: accepting differences, seeking the best compromise they can find and moving the country forward," said Mike Sample, director of the Center on Representative Government. "Congress must again become an institution we can be confident is playing a constructive role in our democracy."
In several survey questions posing comparisons between levels of government, the federal government fared poorly.
63 percent of those surveyed said that if they had a problem, they would be more likely to seek assistance in solving it from their local government.
55 percent said that local government is the most responsive to their concerns.
46 percent thought state governments should exercise the most power in policymaking.
70 percent said they believed that members of state legislatures are more ethical than members of Congress.
Interestingly, people's more favorable attitudes about state and local government seem to be formed without deep study. Only 17 percent of those surveyed said that in following the news, they pay the most attention to local government, and 22 percent paid the most attention to state government. More than 60 percent said they pay the most attention to federal government news.
The findings are based on a nationwide survey of 1,000 people conducted in November and December 2018 by the internet polling firm YouGov Polimetrix.