In a career spanning more than 40 years, Robert Vernon has witnessed and adapted to the evolution of academia, most notably through technology. He has also never lost enthusiasm for telling people about the "magic" and power of social work. 
That passion and his decades of success have earned the Indiana University School of Social Work professor the Service and Leadership in Social Work Education Award from the Council on Social Work Education, to be formally awarded at the council's 65th annual meeting in October in Denver.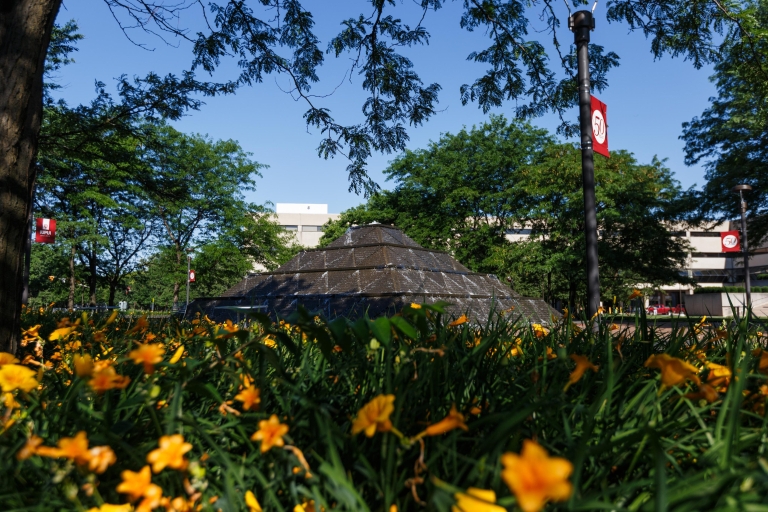 "Dr. Vernon is an accomplished educator and leader whose service and scholarly contributions have influenced social work education for 40 years," said Tamara Davis, dean of the IU School of Social Work. "His early innovations in distance education and the use of technology led the way for online instruction and student learning across the social work profession.
"With Bob's commitment to service and leadership, he leaves a notable legacy at Indiana University and across the state and nation."
Vernon has launched three different social work programs at three different institutions. While serving as program coordinator and assistant professor of social work at Keuka College in New York, he guided the school's bachelor's program in social work through its first accreditation. He later guided the bachelor's program at the University of Indianapolis through accreditation.
More recently, Vernon, who arrived at IU in 2001, developed a fully online Master of Social Work "Direct" program. Technology has been a career-long strength, dating to when he started the Council on Social Work Education's committee on technology after being elected to the council's board of directors in 1999. 
Vernon, who is based at IUPUI, also co-organized two national conferences on distance education and has helped set national standards for using technology in social work practice. Additionally, his passion for social work can be seen on the wall, so to speak – a poster titled "The Power of Social Work" that he created with his students in 1995 was distributed nationally by the National Association of Social Workers, and a 2000 poster titled "You'll need a social worker …" has been downloaded and used by more than 300 programs.