A committee at Indiana University has been appointed to identify candidates for the position of executive director of Radio/TV Services.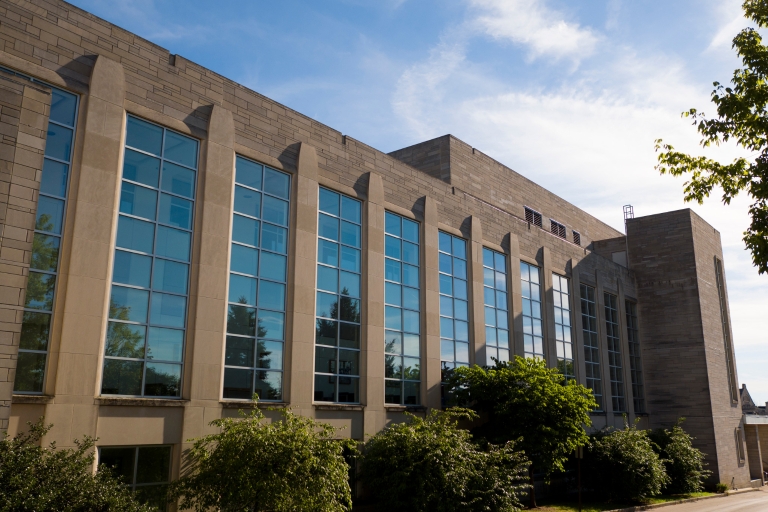 Brad Wheeler, vice president for information technology and chief information officer, and vice president for communications and marketing, will chair the committee, which was appointed by IU Bloomington Provost and Executive Vice President Lauren Robel.
The new executive director will succeed Perry Metz, who has served in the role since 2003, following a career in university administration. Under Metz's leadership, Indiana Public Media's WFIU and WTIU dramatically expanded local programming, especially news and documentaries, and won hundreds of awards and honors.
Rob Anderson, assistant general manager for content and production with IU Radio and TV Services, will serve as interim executive director during the search. Over the past 25 years, Anderson has been a commercial and public television executive, content officer, production manager, and event producer and director. His body of work centers on large-scale corporate live events, public broadcast and cable network broadcast television, and web program creation.
Anderson's work has been recognized with awards from the National Academy of Television Arts and Sciences, or the Emmy Awards, the Telly Awards, the Society of Professional Journalists, CINE Film and Video Awards, and others. As assistant general manager, Anderson had responsibility for the corporate development, digital and production departments for WTIU television, WFIU radio and IU-Radio/Television Services.
During Metz's leadership:
WFIU added a second signal.
WTIU converted to digital and HD broadcasting, now with five channels.
The stations began producing multiple documentaries each year on the history, art, and culture of Indiana.
Endowments were created for news, student internships, and classical and jazz music.
Membership income topped $1 million annually.
Engineering service agreements were signed with The Media School, IU Studios and IU Athletics.
More than 100 full-length TV documentaries were produced.
In 2019 alone, WFIU and WTIU won 65 awards, including three regional Edward R Murrow Awards for excellence in writing, investigative reporting and sports reporting. "A Moment of Science," which celebrated its 30th anniversary in 2018, is carried by broadcasters throughout the U.S.
"Herman Wells used to say that administration should not be a bottleneck but rather should help people do their best work. I've tried to keep that in mind," said Metz, who created one of the first converged newsrooms in public media, bringing together the radio and TV news departments and developing a deep online presence with annual webpage views now topping 4 million. "I believe that thoughtful and consistent journalism is the backbone of the American democracy. With reliable information, citizens are best equipped to decide the future of their cities, states and nation."
The executive director has overall responsibility for administration of the eight divisions: News, Educational Services and Production, Public TV Station WTIU, Public Radio Station WFIU, Membership, Corporate Development, Operations and Engineering, and the Business Office. As an academic support unit, Radio/TV Service extends IU's intellectual offerings, character and service on-air and online, assists academic departments, and provides cultural programming/information. Radio/TV Services is locally owned, and its values align with the purposes and hopes of IU.
The search committee includes faculty and staff representatives at IU Bloomington. In addition to Wheeler, they include:
Alain Barker, lecturer and director of music entrepreneurship and career development at the Jacobs School of Music.
Janae Cummings, director of communications and marketing at the Hamilton Lugar School of Global and International Studies.
Jeremy Gray, associate athletic director of IU Athletics.
Anne Ryder, senior lecturer at The Media School.