Former EPA official Janet McCabe to lead IU Prepared for Environmental Change initiative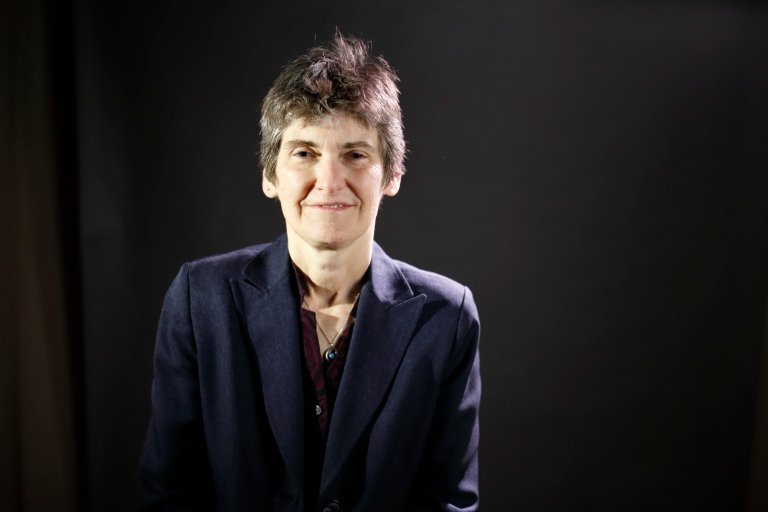 Indiana University has appointed faculty member and former U.S. Environmental Protection Agency official Janet McCabe as the next director of the Prepared for Environmental Change Grand Challenge initiative, the second project developed and funded through IU's Grand Challenges Program.
In this role, McCabe will direct the Environmental Resilience Institute, where she most recently served as assistant director of policy and implementation. Current projects include partnering with the EPA to launch the Environmental Resilience Institute Toolkit, a digital resource that provides data, research and case studies to help Midwestern communities, as well as the Hoosier Life Survey, a comprehensive statewide survey of Hoosiers' values and attitudes toward the environment and extreme weather.
Responding to the Addictions Crisis Grand Challenge initiative awarded as innovator
IU's Responding to the Addictions Crisis Grand Challenge initiative has been awarded the Indiana Innovation Now Award by the Addiction Policy Forum, a nationwide nonprofit organization dedicated to eliminating addiction as a major health problem.
The award, presented during a special ceremony Aug. 21 in Indianapolis, recognized the Responding to the Addictions Crisis initiative as an innovator changing the field of addiction in the state of Indiana.
IU was one of 10 organizations and professionals recognized for making a difference in the state and was the only organization of higher education to be recognized. The Addiction Policy Forum's Innovation Now initiative showcases innovative programs and interventions from across the nation that are actively transforming the field of addiction.
Committee launches executive director search for Radio/TV Services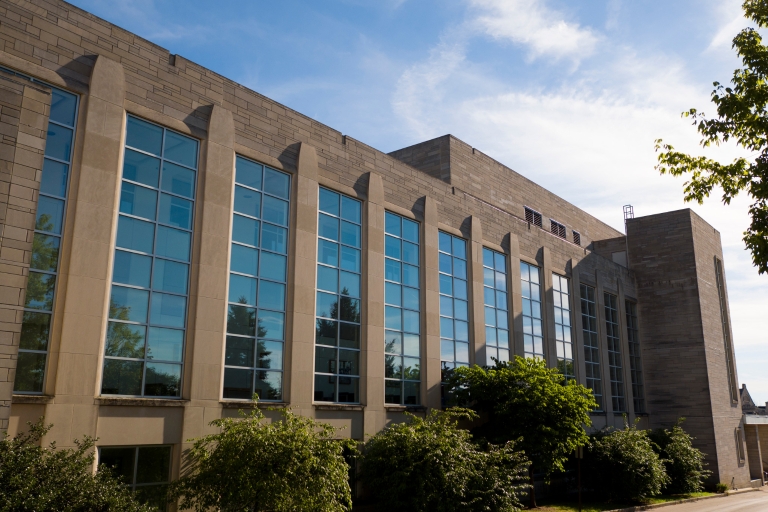 A committee at Indiana University has been appointed to identify candidates for the position of executive director of Radio/TV Services. The new executive director will succeed Perry Metz, who has served in the role since 2003, following a career in university administration. Under Metz's leadership, Indiana Public Media's WFIU and WTIU dramatically expanded local programming, especially news and documentaries, and won hundreds of awards and honors.
Brad Wheeler, vice president for information technology and chief information officer, and vice president for communications and marketing, will chair the committee, which was appointed by IU Bloomington Provost and Executive Vice President Lauren Robel.
Measles outbreaks in U.S. prompt need to know your vaccination status
Although there are no current cases of measles in Indiana, outbreaks in 30 states have public health officials on alert and reminding everyone to ensure they have received the appropriate vaccinations.
"If we were ever to have a measles outbreak in Indiana or on one of our campuses, it will be critical that all faculty and staff know what vaccines they've received and have documentation of receiving them," said Dr. Beth Rupp, medical director of the IU Health Center.
The best way to prevent measles is to have had two doses of the measles, mumps and rubella vaccine, or MMR, which are about 97 percent effective against measles. The Centers for Disease Control and Prevention, however, recommends anyone vaccinated between 1963 and 1967 receive an additional dose of the MMR vaccine due to a less effective vaccine used in those years. Those born before 1957 are presumed to be immune without documented proof.
Faculty and staff unsure of their vaccination records should check with their primary care provider. IU health insurance plans cover the MMR vaccine as a preventive health service.
Nominate colleagues for Pride of Indiana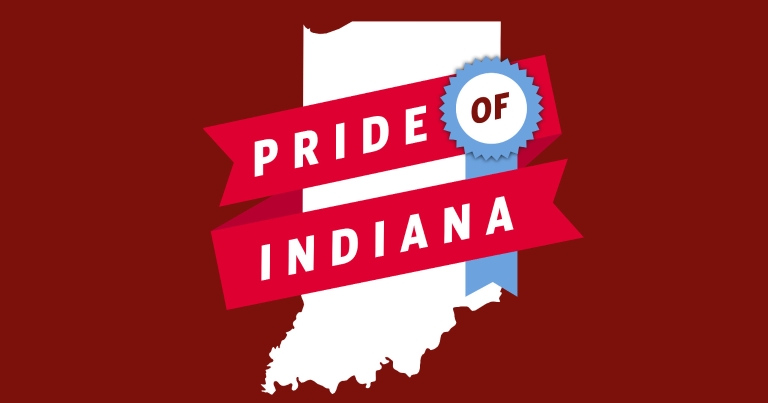 Pride of Indiana is a regular feature in Inside IU that allows Indiana University faculty and staff to recognize their colleagues for IU-related work they've done that goes above and beyond their job duties or responsibilities.
Submit a Pride of Indiana shout-out for a colleague who makes a difference in your department.
New IU events calendar launches
Units on the IU Bloomington, IUPUI and IU Kokomo campuses can now publish events in the new IU Events Calendar System. Other campuses will make the switch to the new calendar soon. Webmasters are encouraged to update website feeds and point to the new group calendar. Multiple resources are available for the transition including events calendar documentation for publishers and publisher training. Questions? Contact us at events@iu.edu.
IU Simon Cancer Center earns NCI's Comprehensive Cancer Center designation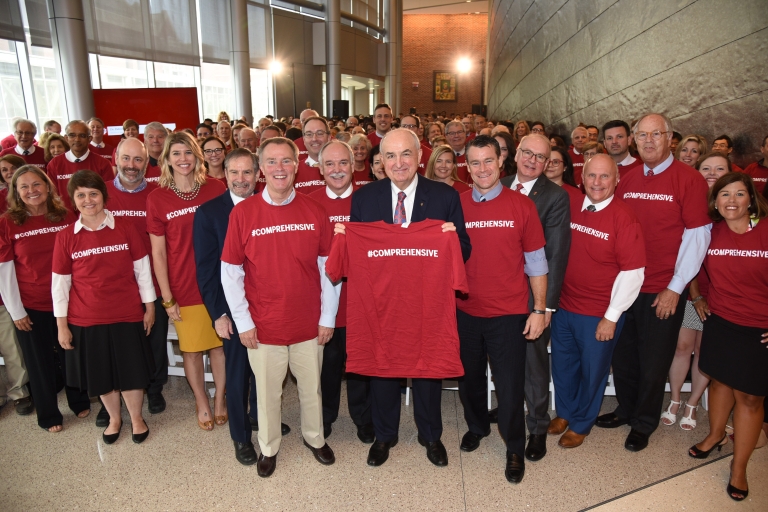 The Indiana University Melvin and Bren Simon Cancer Center has achieved the highest recognition from the National Cancer Institute: Comprehensive Cancer Center. With this elite federal designation signifying research excellence, it becomes the only NCI-designated Comprehensive Cancer Center in Indiana and one of just 51 in the nation.
For Indiana residents, the designation affirms that they have access to the most advanced, research-guided therapies, as well as hundreds of clinical studies that test the most promising new approaches to preventing, diagnosing and treating cancer.
Overall, the IU Simon Cancer Center received an "outstanding" rating by NCI reviewers and was awarded a five-year, $13.8 million grant that supports the center's research programs and shared facilities. That marks an increase of 43 percent from the previous five-year funding period.
New volunteer leadership takes office for IU Alumni Association
Deanna Crispen of Logansport, Indiana, assumed the office of chair of the Indiana University Alumni Association Board of Managers on July 1.
Crispen is president of the Cass County (Indiana) Community Foundation, where she has worked since 2005. She earned a bachelor's degree in 1998 from IU Kokomo and served on the IU Kokomo Alumni Association board from 2000 to 2009, leading the group as president from 2006 to 2008. She earned the IU Kokomo Outstanding Service Award in 2010 and the IUAA President's Award in 2004.
As chair of the Board of Managers, she will head the 14-member governing board that provides general management and supervision of the affairs of the IUAA. Two new at-large members of the board also joined in July: Martin Vargas of Knoxville, Tennessee, and Dawn Whitehead of Washington, D.C.
Monte Davis named new chief of police for IUPD-Northwest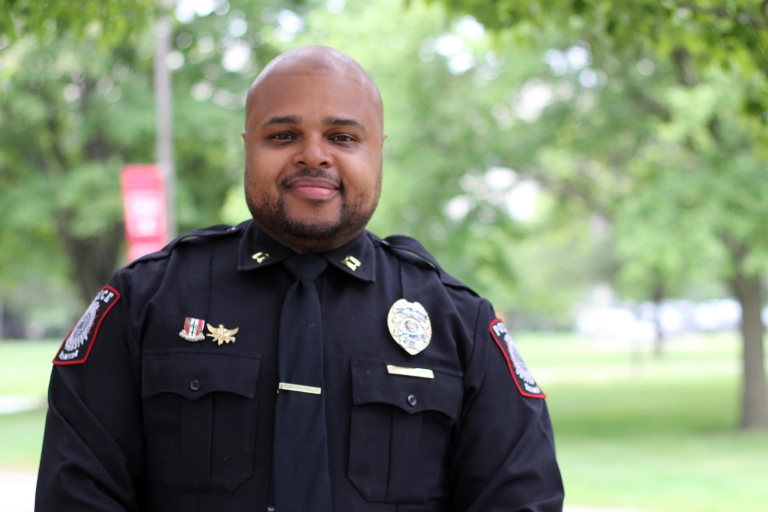 Monte Davis, captain of operations for Indiana University Police Department-Northwest, has been named the division's chief of police. Leading an IUPD division with 15 sworn officers, six part-time officers and four support staff, he will provide leadership, direction and oversight for all campus enforcement functions.
Davis will serve on various university, local and state law enforcement committees and act as liaison between the campus department and local municipal agencies and courts, while continuing to build partnerships with other jurisdictions. He's worked in law enforcement for nearly 12 years, four of those at IUPD.
Register for the Medical Miles 5K Run and Fun Walk
The Department of Family Medicine at Indiana University School of Medicine is having its first 5K run/walk in November. The Medical Miles 5K Run and Fun Walk will take place from 9 to 11 a.m. Nov. 2 at the canal in downtown Indianapolis. A portion of the proceeds will support the department's medical student outreach clinic. The race is part of the Department of Family Medicine's 45th anniversary celebrations. Register for the race.
IU Northwest offers micro-scholarships to local students via new Raise Me initiative
Indiana University Northwest has a new financial incentive to help traditional incoming students earn scholarship dollars as early as ninth grade.
Beginning in fall 2020, the Office of Admissions will begin awarding micro-scholarships promised to applicants via the RaiseMe platform once they are formally admitted to the university. RaiseMe is an incentive program that enables more than 250 participating universities to assign monetary values to achievements and college-readiness activities achieved while in high school or community college. The only requirement is graduating with a 3.0 grade-point average. To participate, students create an account at Raise.me and log their achievements dating back to ninth grade.