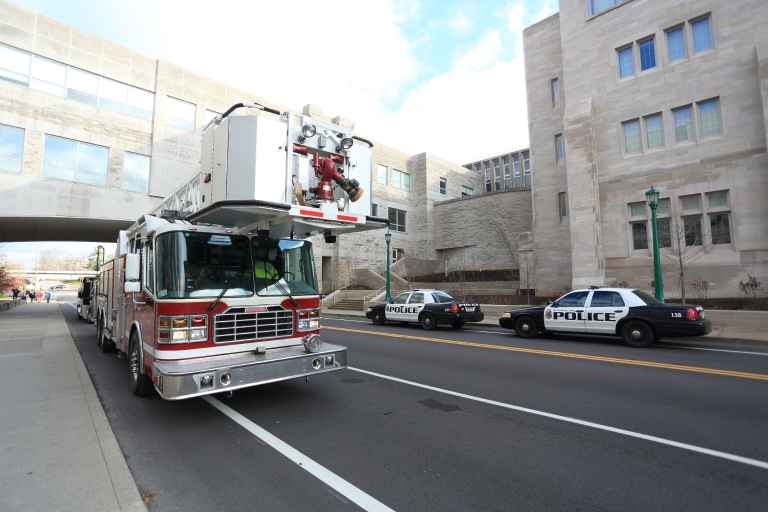 Indiana University Bloomington residence halls will be filled with students ready to tackle another school year in just a few days.
To ensure these students can do so safely, more than 200 residence hall student staff members are participating in a large-scale fire safety exercise complete with a realistic, interactive fire simulation in a residence hall.
The Great Escape, a program offered in partnership with IU Emergency Management and Continuity, Residential Programs and Services, Insurance, Loss, Control and Claims, and the Bloomington Fire Department, is an exercise designed to teach student staff the importance of escape planning and early evacuation in residence halls, fraternity or sorority houses, or off-campus housing.
During the exercise and following a short briefing, residence hallways are filled with safe theater smoke, and participants take turns putting what they've learned to practice, navigating their way through dark, smoke-filled hallways to safety. The exercise is designed to reinforce why early evacuation, escape planning and practice are vital to students' safety and can be applied in a real-world setting, such as hotel rooms or personal residences.
The Great Escape will take place from 5:30 to 8:30 p.m. Tuesday, Aug. 13, at Cedar Hall in the Union Street Center, 455 N. Union St. in Bloomington.