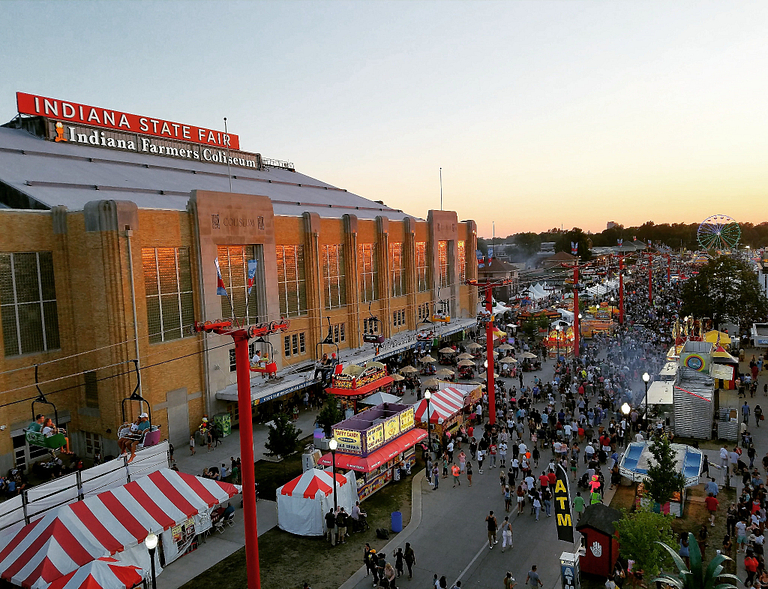 Traditional Arts Indiana, a partnership of Indiana University and the Indiana Arts Commission, will honor two State Fair Masters at the Indiana State Fair at 4:30 p.m. Thursday, Aug. 15. The event, which will be free and open to fairgoers, will be held in the Indiana Arts Building at the Indiana State Fairgrounds, 1202 E. 38th St. in Indianapolis.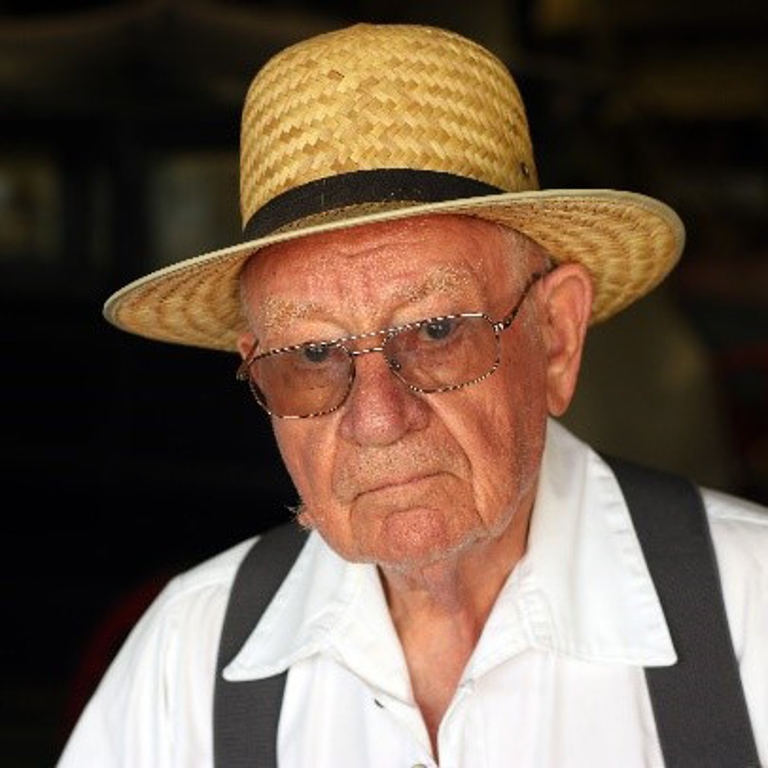 Pioneer Arts demonstrator and farm implement restorer Ellsworth Christmas and musician and Gospel Music Day coordinator Rodnie Bryant will be honored. The event recognizes individuals for their mastery of a particular tradition and their dedication to sharing their knowledge at the fair, year after year.
For nearly 45 years, Christmas has volunteered at the Indiana State Fair's Pioneer Village to teach fairgoers about Indiana's traditional crafts and agricultural practices. He grew up on a farm in rural Warrick County, Indiana, at a time when farming with a mule and plough was slowly giving way to tractors.
Maurie Williamson at the Purdue Ag Alumni Association first invited Christmas, then a young extension specialist, to demonstrate chair caning at the Pioneer Village in 1975. In subsequent years, Christmas constructed a smoke house and built the pin-framed barn that serves as the backdrop for the Pioneer Village stage.
Christmas worked with other volunteer artisans to build the Johnson Cabin, a replica of the 1822 cabin that once stood on the fairgrounds. While he continues to demonstrate during the fair each year, he works with a team of volunteers to restore the village's collection of antique farming equipment and wagons.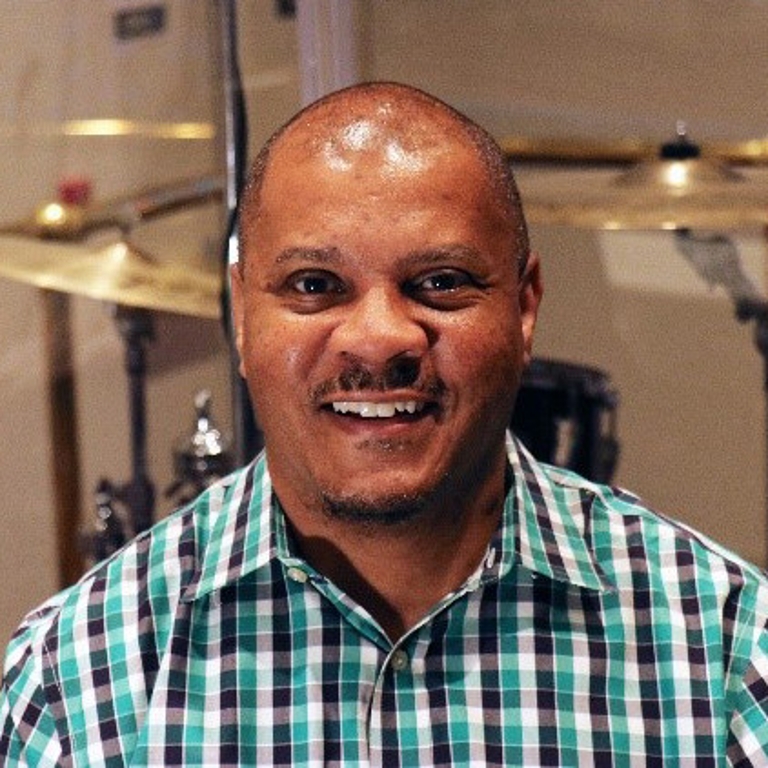 Bryant was raised in a religious and musical home. His musical repertoire draws from the classical and jazz music he studied and the gospel music he sang every Sunday. Mentored by Indianapolis musical giants Robert Turner, Al "The Bishop" Hobbs and Delores "Sugar" Poindexter, Bryant gained national recognition as a gospel musician and recording artist.
His accomplishments include a Grammy Award nomination in 1998 and winning the Gospel Music Workshop of America Excellence Awards for both Choir of the Year and Song of the Year. His music became a staple among church choirs in many congregations both locally and beyond.
Raised in Indianapolis within walking distance of the fairgrounds, Bryant has always enjoyed attending the event with his family and friends. In 1995, the Indiana State Fair asked him to coordinate Gospel Music Day, which features local and national gospel music talents. The program has grown from 400 attendees in its first year to host an audience of nearly 4,000 annually. Bryant takes pride in producing an event that is "wholesome, good and able to service an entire family."
Since 2001, Traditional Arts Indiana has partnered with the Indiana State Fair to celebrate the traditional arts of the state, TAI director Jon Kay said.
"Each year, TAI hosts the Indiana State Fair Fiddle Contest, which attracts some of the finest players from across Indiana. In addition, TAI awards the Indiana State Fair Masters Award to a longtime participant at the State Fair, who are important keepers of fair traditions," Kay said. "From winemakers and quilters, to pie bakers and musicians, TAI honors these important fair competitors, judges and volunteers. Each recipient is recognized in an awards ceremony and through the production of a short documentary about their artistry and their years of service at the Indiana State Fair."
Traditional Arts Indiana, a special program of Indiana University's Mathers Museum of World Cultures, identifies, documents and promotes Indiana's traditional arts through collaborations with Indiana artists. Traditional Arts Indiana serves as the state's only official traditional arts support and development program, and promotes Indiana's traditional culture through strategic documentation of traditional arts, innovative public programming and exemplary interpretation of the state's folklife resources.