The start of the new school year means orientations for new faculty and new department chairs, plus the upcoming new faculty picnic.
Beth Gazley said that's the fun part.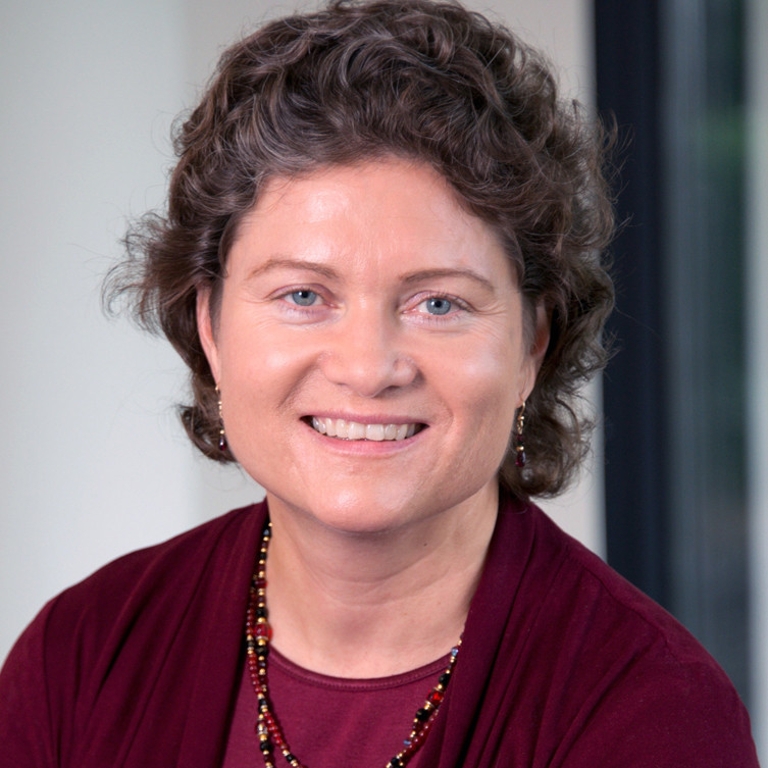 "All these interesting people from fields that are different from mine," she said. "There's a lot of talent on this campus, and I just love being in a role where I get to learn about new areas of teaching and research."
Over the summer, Gazley became one of two associate vice provosts for faculty and academic affairs, in addition to her role as a professor in the Paul H. O'Neill School of Public and Environmental Affairs.
The vice provost's office is set up to support IU Bloomington faculty of all ranks, Gazley said, adding that she's used the office's resources since she arrived on campus 15 years ago.
Inside IU spoke with Gazley about the resources available to faculty and her best tips for starting the year on the right foot.
Q: How does your office help faculty?
A: On a very practical level, we ensure faculty understand what it takes to succeed as a scholar and teacher. We have resources targeted for every academic rank, and for every major career milestone.
Q: What are your tips for those new to IU and campus?
A: My best piece of advice for new faculty is: Read your emails and go to the VPFAA workshops from day one.
Next, build a community. Thinking back to my first year, I felt like I built a community with the other first-year faculty. Obviously, many in my cohort have nothing in common with me from a disciplinary point of view. But they're on the same career path and dealing with the same things. We all started with the same questions: How do I succeed? What are the expectations of me? Where do I go for help?
I've seen these cohorts develop over time. I've seen cohort members form working groups or do research together all because they shared a similar experience to start.
I recently caught up with one of my original cohort in Europe. I took a train to another city just to have dinner with her. We have taken different paths but have guided and helped each other, and we have such a bond.
Q: How can faculty balance all the different aspects of their jobs, from teaching to research and scholarship?
A: That's a big question, and it won't get answered overnight. The short answer is careful and disciplined planning, fed by good advice.
Always begin with your own unit, department and school for advice about what the right balance is. They best understand how to translate differences across disciplines into specific unit and campus expectations.
Housebuilding is the theme of an upcoming VPFAA workshop, and since I just built a new house, let's use that analogy. Every house is different, just as every faculty member's career path is different. But every house and every academic career ideally incorporates what you love to do and what you do well. Your house might put more emphasis on teaching or more emphasis on research, but however you decide to construct your house, you should be thinking very purposely about it from day one.
Look for your "community" and for fun outside of the campus too. If you did everything just within your school, you might find your perspective gets a little limited. This wouldn't be such a wonderful campus if we didn't have such a wonderful town surrounding us. Honestly, I think I'm a better employee because I go to the Comedy Attic regularly.
Q: What are resources from the vice provost's office that you'd like to highlight?
A: The Center for Innovative Teaching and Learning, which is part of the Vice Provost's Office for Undergraduate Education, is one of my favorite campus resources. I didn't find this center until a couple of years into my career at IU and wish I would have consulted them my first year of teaching. They have such a depth of pedagogical resources.
Next is the VPFAA's Scholarly Writing Program, which coordinates dozens of faculty writing groups. Transitioning from doctoral student or post-doc to new professor – you know by now that your life just got busier. The writing groups offer a structured way for faculty to carve out writing time during the academic year. They're open to any full-time academic appointee.
Q: How do faculty get in touch with the vice provost's office?
A: Either email vpfaa@iu.edu or go to the website's contact page. It helps if you can be specific about what you need – tenure and promotion expectations, sabbatical guidelines, awards, professional development opportunities – so we get you to the right person. If you're not sure, call anyway. We're here to help.