IU football lockers for sale through IU Surplus
Eighty lockers that were used by IU football players between 2003 and 2018 are now for sale through IU Surplus.
The lockers, which were replaced by more modern and efficient lockers as part of the overall Terry Tallen Football Complex project, were used by players such as Nate Sudfeld, Tevin Coleman, Tandon Doss and Cody Latimer.
The wooden lockers are just over 7 feet tall, about 2 feet deep and weigh about 136 pounds. They're being sold individually, with a limit of 10 per person/family/business. Each will come with a certificate of authenticity from IU Surplus.
Most are available for sale at the IU Surplus store, while others will be posted on GovDeals.com, a site similar to eBay that offers surplus items from government agencies. Fans can register for free as an online bidder, and auctions can be found by searching "Indiana University."
Additional information about the sales will be posted on IU Surplus' Twitter feed and IU Surplus' Facebook page, and interested bidders with questions can contact IU Surplus manager Todd Reid at tareid@indiana.edu.
IU Surplus is at 2931 E. 10th St. The store is open from noon to 5:30 p.m. Mondays, Tuesdays, Thursdays and Fridays and noon to 7:30 p.m. Wednesdays.
Nominations open now for Staff Merit Awards
The Staff Merit Awards are a way for the IU community to recognize and celebrate the accomplishments of university staff members. Two awards are given annually in three categories: service, support and professional staff.
All full-time appointed staff members on the Bloomington campus are eligible, and anyone can submit a nomination. The deadline is Sept. 12, and a committee of faculty and staff will choose the six honorees for the 2019 awards, which will be presented Dec. 4 in Presidents Hall. Questions can be submitted at stmerit@iu.edu or by calling 812-855-8114.
Campus Bus launches new and updated routes for fall semester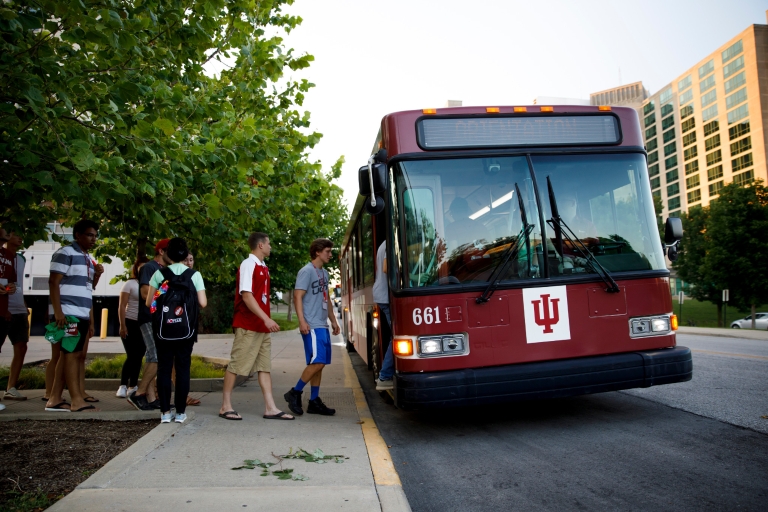 IU Campus bus has one new route and three updated routes for the 2019-20 academic year.
The new C Route, which will circulate through the central part of campus, is the only route that runs counterclockwise on a path from 10th Street to Dunn Street to Atwater Avenue to Rose Avenue and Union Street back to 10th Street.
The route updates are:
X Route: Previously known as W Limited, the eXpress Route gets you in and out of campus quickly.
E Route: Stays on 10th Street when returning and no longer uses Seventh Street.
Night Owl: The Night Owl now heads north to 10th Street before heading back to campus.
The fall bus schedule starts Aug. 25. Schedules for all routes and a map of all the bus routes are available on the Campus Bus Service website. Riders can see buses in real time using DoubleMaps, but routes are available only when buses are running.
Diane Goldstein receives international lifetime achievement award
Diane Goldstein, professor of folklore in the College of Arts and Sciences' Department of Folklore and Ethnomusicology, recently received the Linda Dégh Lifetime Achievement Award from the International Society for Contemporary Legend Research.
Goldstein joined IU in 2010 after teaching at Memorial University of Newfoundland, Canada, for 24 years, where she was awarded Memorial University's highest ranking research chair, University Research Professor. She served as chair of the Department of Folklore and Ethnomusicology at IU from 2012 to 2015. She teaches undergraduate courses on the supernatural and health and illness as well as graduate courses on belief, health, trauma, narrative and applied folkloristics.
Goldstein was president of the International Society for Contemporary Legend Research from 2004 to 2007 and first vice president from 2002 to 2004. She has also served on the editorial board for the society's journal, Contemporary Legend, since 2003. Outside of her work for the society, Goldstein has served as president of the American Folklore Society and on editorial boards for several other publications in the field of folkloristics.
Her co-authored book "Haunting Experiences: Ghosts in Contemporary Folklore" explores the supernatural legend and memorate within the context of present-day society. Other works that underscore her devotion to legend scholarship include editing special issues on Sept. 11th and the stigmatized vernacular.
Hoosier to Hoosier Sale celebrates 10th anniversary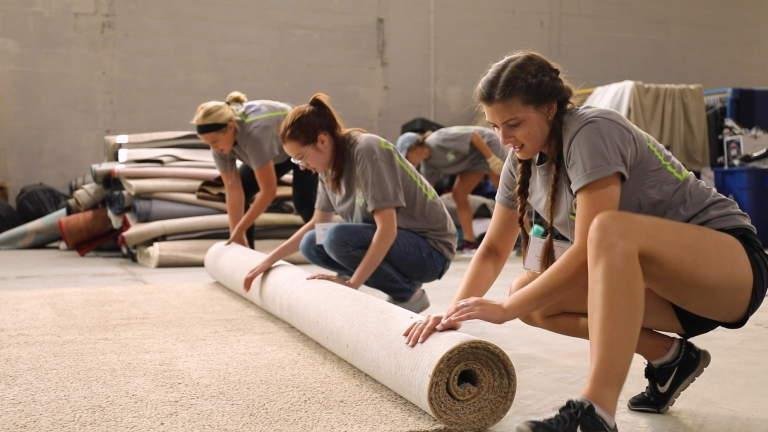 The annual Hoosier to Hoosier Sale takes place from 8 a.m. to 3 p.m. Saturday, Aug. 24, at The Warehouse, 1525 S. Rogers. St.
The sale encourages reuse of household items like picture frames, clothes, furniture and more. Any items not sold will be donated to Goodwill and other nonprofits. Shoppers have the option of a delivery system for moving bulky furniture from the event.
This year marks the 10th anniversary of the event, presented by the city of Bloomington, The Warehouse, Sustain IU and Cutters Soccer.
English department graduate students participate in summer residency
Two graduate students from IU participated in the National Humanities Center student summer residency program. Abby Ang and Elizabeth Maffetone from the IU Department of English in the College of Arts and Sciences were among 59 Ph.D. students from universities across the U.S. who participated in "Objects and Places in an Inquiry-Based Classroom: Teaching, Learning, and Research in the Humanities."
The graduate students worked with leading scholars and educators from around the nation as they learned how to add value to their research by focusing on teaching and learning. Participants were introduced to a variety of instructional approaches and resources for the undergraduate classroom, including using interactive geospatial technologies to create inquiry-based maps. The participants also worked in interdisciplinary groups to create teaching materials in support of humanities education.
Pfau Course at Indiana University is officially dedicated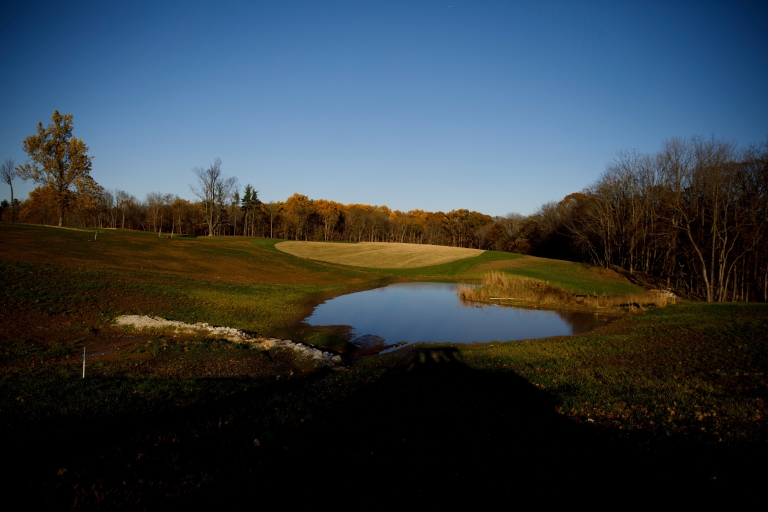 IU President Michael A. McRobbie and IU Vice President and Director of Intercollegiate Athletics Fred Glass led a dedication ceremony for the Pfau Course at Indiana University on Aug. 16.
Designed by world-class golf course architect Steve Smyers and two-time major winner and Hoosier native Fuzzy Zoeller, the Pfau Course is a premier, championship golf facility.
Speakers at the event included project benefactor Norman "Ned" Pfau, women's golf coach Clint Wallman, men's golf coach Mike Mayer, senior women's golf team member Emma Fisher and senior men's golf team member Jack Sparrow.
The course will officially open in the spring of 2020.
MBA student receives Civilian Lifesaving Award from city
Timothy Tan, an Indiana University MBA student, was one of five people who received the Civilian Lifesaving Award from the Bloomington Fire Department on July 27.
Tan and the others were recognized for saving a Bloomington resident from choking at Uptown Cafe in May. The group assisted in lifesaving efforts for a fellow diner after the Heimlich maneuver didn't work. The victim was taken to the hospital and has recovered.