The new semester is here, classes have started, and campus is flooded with thousands of students. It's time to get back into the fall routine at Indiana University.
Whether you're new to Bloomington or recently returned after a vacation, here's a look at what's changed on and around campus over the summer:
Indiana Arc refreshed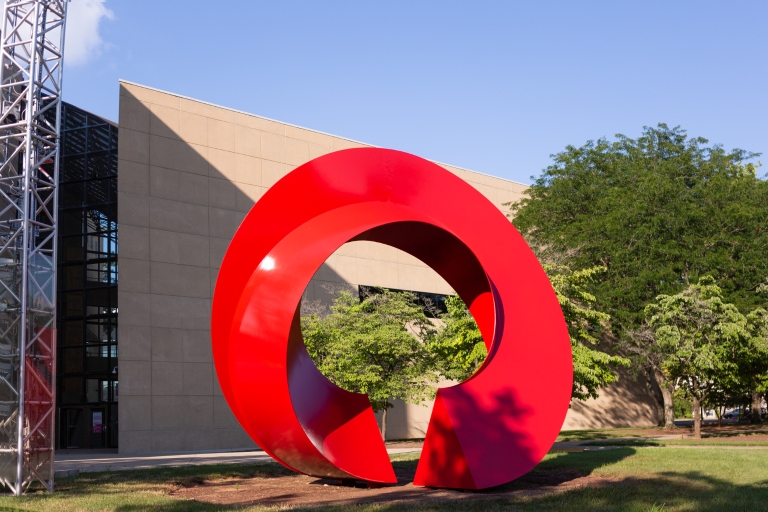 If things are looking a little brighter outside the Sidney and Lois Eskenazi Museum of Art, that's because the famous outdoor Indiana Arc got a fresh coat of its iconic "safety red" paint this summer.
The aluminum arc was created in 1995 by artist Charles O. Perry and commissioned in honor of IU President Emeritus Thomas Erlich and his wife, Ellen. The art museum, which has been closed for renovations since May 2017, is scheduled to re-open in November.
New lighting coming to Bryan Hollow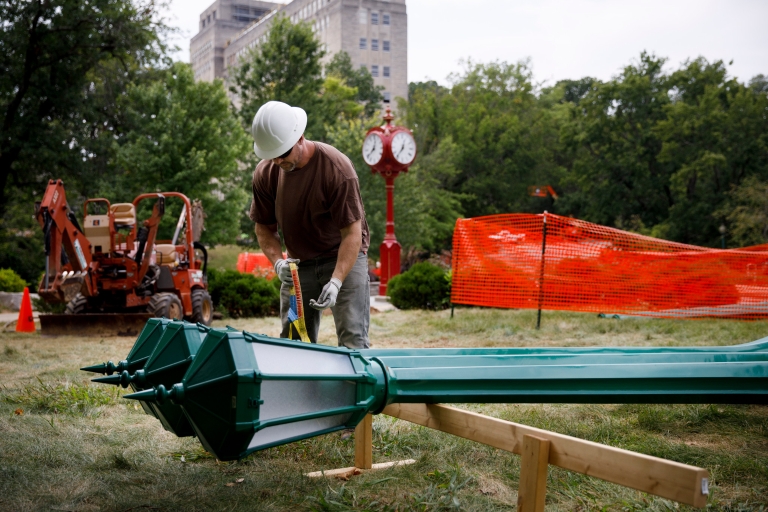 More than 70 new LED, lantern-style lights and poles are being installed in Bryan Hollow, the wooded area south of Woodburn Hall and IU Auditorium. The lanterns' IU-specific design is a historic reference to the design of fixtures that were once in the Old Crescent.
The lights will be on from dusk to dawn and can be individually and remotely controlled to allow for operating hours to change and for lights to dim if needed, such as during outdoor performances in the Conrad Prebys Amphitheater outside Bryan House.
With this update, total energy used by the lighting fixtures for the site will be reduced while increasing light levels. Each outdoor fixture that replaces an existing one will save $30 to $40 per year.
Elinor Ostrom statue announced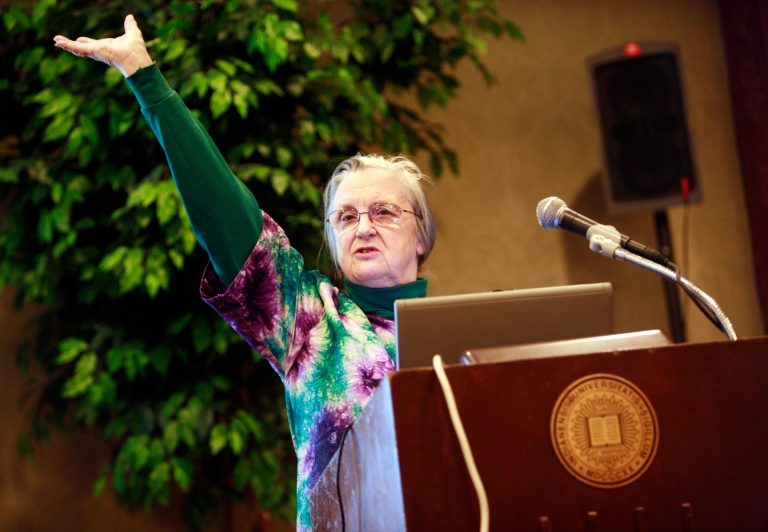 During the sixth Workshop on the Ostrom Workshop in June, President Michael A. McRobbie announced that a statue of Elinor Ostrom will be added to the Bloomington campus to honor her and her work. IU Bloomington's first statue of a female professor will be outside Woodburn Hall, the home of the College of Arts and Sciences' Department of Political Science, where Ostrom taught for many years and where her office was.
The statue will be part of Bridging the Visibility Gap, a signature project of the Office of the Bicentennial that highlights unknown or underappreciated stories of women and underrepresented minorities who have helped build and strengthen IU.
Lennie's relocated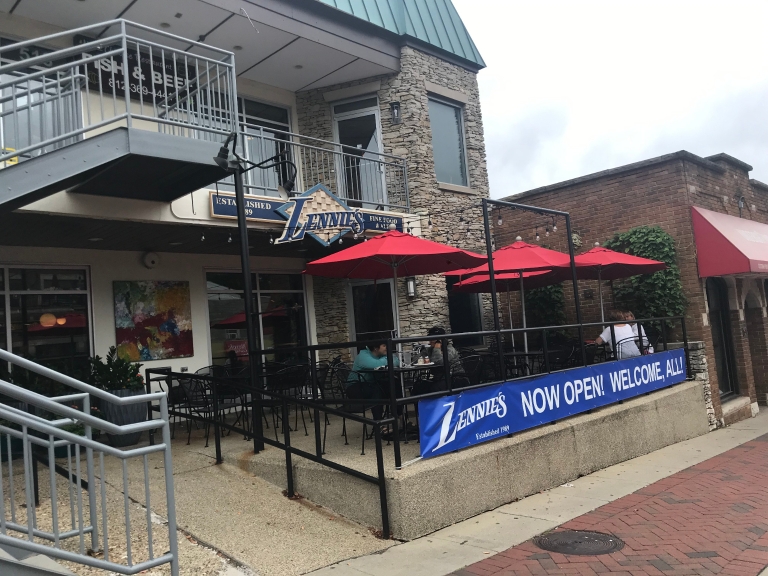 Bloomington staple Lennie's is now open on Kirkwood Avenue, steps away from the Sample Gates. After 30 years on 10th Street across from Union Street Center and Ashton Street Center, the restaurant relocated to the former The Roost/Finch's Brasserie. Famous for its gourmet pizza, Lennie's opened the first brewpub in Southern Indiana in 1994. Check out the full menu.
Happy bicentennial, IU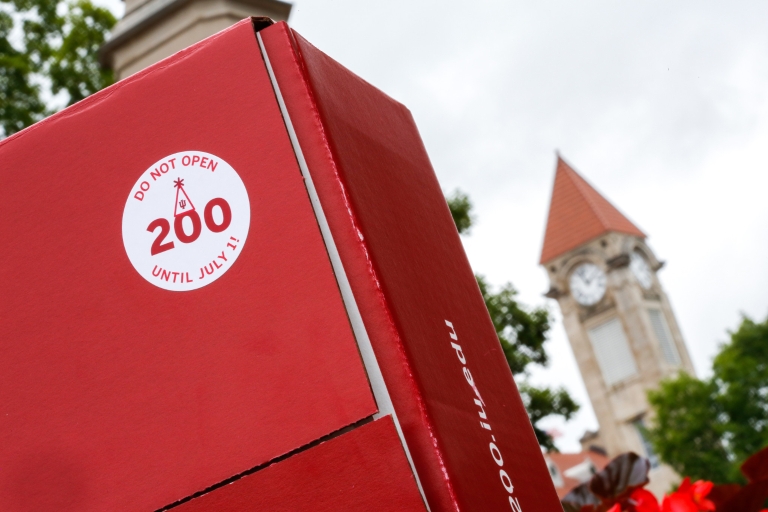 While the 200th anniversary of Indiana University isn't until Jan. 20, 2020, celebrations kicked off in July with new bicentennial banners around campus. But the biggest events are still to come, starting with a more official launch at the 200 festival in September.
The bicentennial year is filled with events including festivals, historical markers, faculty research days and more. Keep up with all of the events on the bicentennial website.
Coming soon: Carillon bells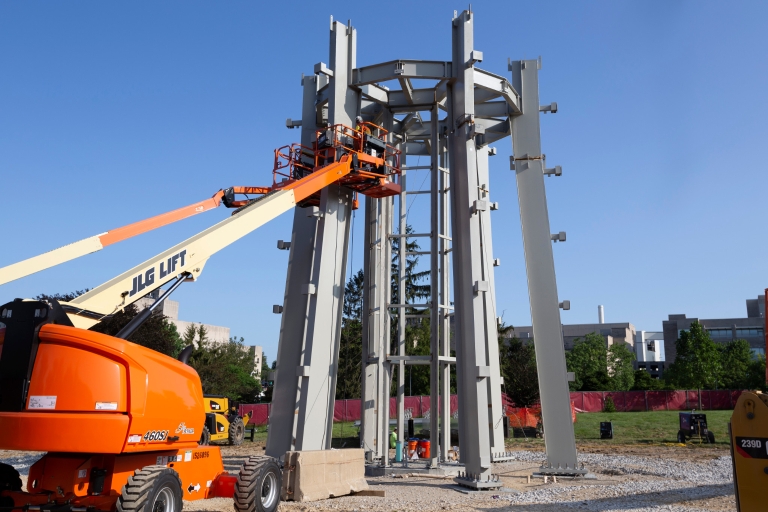 The renovated and relocated Arthur R. Metz Bicentennial Grand Carillon is now at its finished height in the Jesse H. and Beulah Chanley Cox Arboretum. The bell installation is expected to be in early October, with construction finished in December.
Once complete, the carillon will have four new bells, bringing the total to 65 bells and making it a grand carillon, one of fewer than 30 in the world, and one of only a handful in the U.S. The ceremonial first ringing of the bells will be on Jan. 20, 2020, the university's 200th anniversary.