IU to host emergency exercise
Indiana University will have a full-scale active aggressor exercise from 4 to 8 p.m. Thursday, Aug. 29, at Memorial Stadium to test emergency response plans among a variety of university divisions. Participants include police, athletics, emergency management, event services, facility operations and communications. In addition, local, regional and state first responders will participate to analyze response plans and collaboration between these agencies and the university.
Anyone in the area of Memorial Stadium may see a number of emergency response vehicles, especially in the area around Gate 4, participating in the exercise. Volunteers participating in the exercise will be made up to look like they have received injuries. First responders will use a mutual aid radio channel and use the term "exercise, exercise" on all radio traffic.
I Association to honor four individuals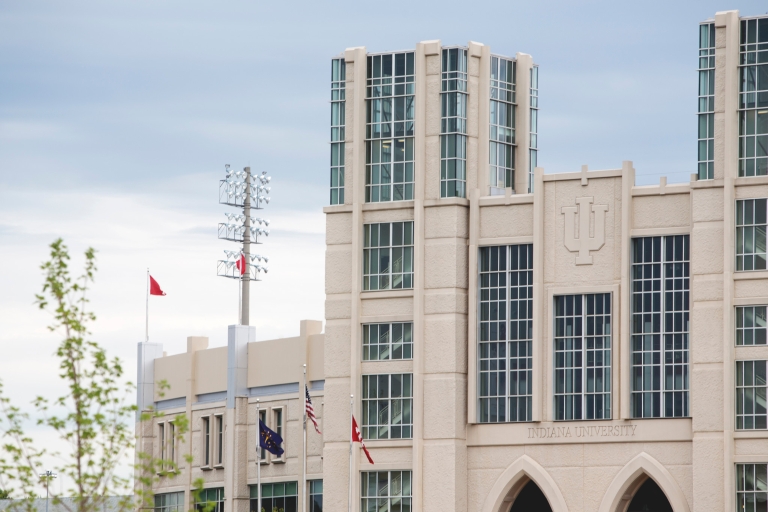 Indiana University will honor four athletics associates this fall with some of the I Association's highest awards.
Three women will be recognized with the Leanne Grotke Award, bestowed on living individuals who have made outstanding contributions to IU's women's athletics program. Linda Cotter played basketball and softball at IU and later helped coach volleyball. Brenda Hacker Freije played tennis, and Debbie Millbern Powers played basketball.
The Bill Orwig Award recognizes outstanding contributions made by a non-alumnus to IU Athletics, and will be awarded during the Grotke ceremony. It will be given to Hugh Shanahan, a lifelong fan of IU Athletics and a charter member of the IU 12th Man Club.
The recipients will be honored Friday, Sept. 13, in Memorial Stadium's Henke Hall of Champions.
Kinsey Institute receives $2 million gift for Bicentennial Endowed Chair
The Kinsey Institute and Indiana University have announced a $2 million gift from donor Scott C. Schurz to establish the Kinsey Institute Bicentennial Endowed Chair.
Schurz's philanthropic gift will be used to support the Kinsey Institute's renowned research and education activities on human sexuality. This includes the expansion of existing scientific research projects, as well as pursuing pilot studies in emerging fields of research, and launching partnership programs with IU schools and departments.
Endowed faculty positions provide additional prestige and funding to help recruit and retain talented researchers and educators and to support their innovative research. Schurz said he hopes his gift will encourage other philanthropic giving to support the unique scientific and scholarly work of the Kinsey Institute.