BLOOMINGTON, Ind. – Basketball coaches and players competing at the middle school or high school level can use metrics-driven analysis to discover which performance areas need improvement thanks to a software startup launched by an Indiana University student.
Hunter Hawley, founder of Blueprint Stats LLC and a junior in IU's Kelley School of Business, said coaches and players may have a distorted view of a team's or an individual's performance. That misperception might lead a player to work on areas that aren't a pressing issue, leading to wasted time and effort.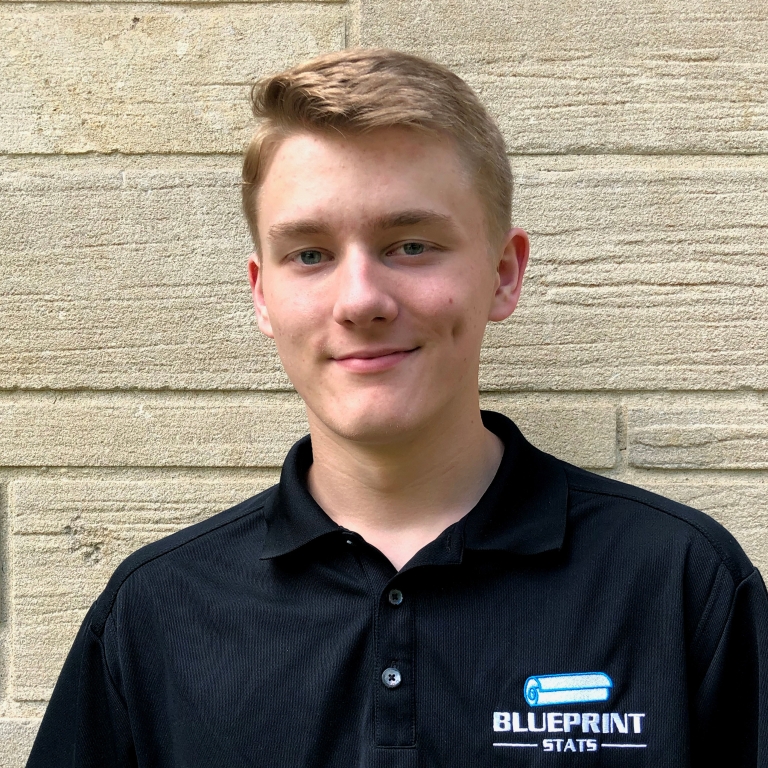 "It is easy for a player to focus on one or two missed shots, even though they had an adjusted field goal percentage that would be very good for most positions," Hawley said. "On the flip side, a player might focus on a breakaway dunk in the game, when in reality their turnovers cost their team more points than they scored."
Hawley said Blueprint Stats is user-friendly; coaches can use it without specialized training. Clients provide the team's roster, basic information about games and video clips.
"My colleagues and I watch the film and tag every statistic and publish it for our clients to see," Hawley said. "Players and coaches can see tables and graphs that show the data in aggregated form. They can also click on which actions and stats they want to see and be instantly taken to that segment in the game film."
Hawley said the on-demand video recall is a new feature in the software. Another new feature is expanded player statistical analysis, including effective field goal percentage, player usage rate, points per shot attempt and assisted rate.
Ten Kentucky high school teams – Hawley is a resident of Cloverport, Kentucky – participated in Blueprint Stats' closed beta in 2017, including Owensboro Catholic High School, the All "A" champions. Hawley seeks to add clients from around the nation. International teams are welcome to contact him, too. 
Hawley said the entrepreneurial ecosystem in Bloomington has impacted the growth and development of Blueprint Stats.
"Dimension Mill, the co-working and business incubator space where I work on Blueprint Stats, welcomes and encourages area innovators, including IU students," Hawley said. "Forrest Fowler, one of Dimension Mill's board members and a tech entrepreneur himself, mentored me this summer and helped accelerate my progress beyond what I thought possible. Connections like that are what make the Mill special."