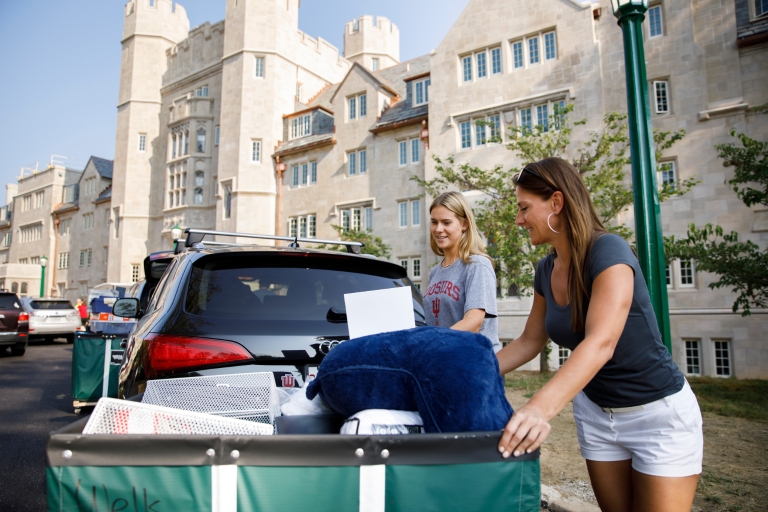 BLOOMINGTON, Ind. – As another academic year gets ready to kick off at Indiana University Bloomington, students begin moving into residence halls starting Sunday, Aug. 18.
Leaders from Residential Programs and Services, Public Safety and Institutional Assurance and the Office of Enrollment Management will be available for interviews from 10:30 a.m. to noon Monday, Aug. 19, in the Charter Room at the Indiana Memorial Union. These leaders will provide an overview of move-in activities, residence hall updates and 2019 enrollment demographics.
The Charter Room is on the mezzanine level on the east side of the building. The closest entrance is the circle drive lobby entrance to the Biddle Hotel, which is one floor below.
While a small number of students will be arriving Aug. 18 and 19, the majority of incoming first-year undergraduates are expected to arrive Aug. 20 and 21. Upperclassmen will also be returning to Bloomington throughout the week. Heavy traffic is expected on these dates.
Wednesday, Aug. 21, will mark the start of Welcome Week activities aimed at helping students find their way around, make new friends and acclimate to campus. The first day of classes at Indiana University Bloomington is Aug. 26.
For more information about interview opportunities, contact Chuck Carney at 812-855-1892 or ccarney@iu.edu.