BLOOMINGTON, Ind. – The Kinsey Institute and Indiana University have announced a $2 million gift from donor Scott C. Schurz to establish the Kinsey Institute Bicentennial Endowed Chair.
Schurz's philanthropic gift will be used to support the Kinsey Institute's renowned research and education activities on human sexuality. This includes the expansion of existing scientific research projects, as well as pursuing pilot studies in emerging fields of sexological research, and launching partnership programs with IU schools and departments.
Endowed faculty positions provide additional prestige and funding to help recruit and retain talented researchers and educators and to support their innovative research. Schurz said he hopes his gift will encourage other philanthropic giving to support the unique scientific and scholarly work of the Kinsey Institute.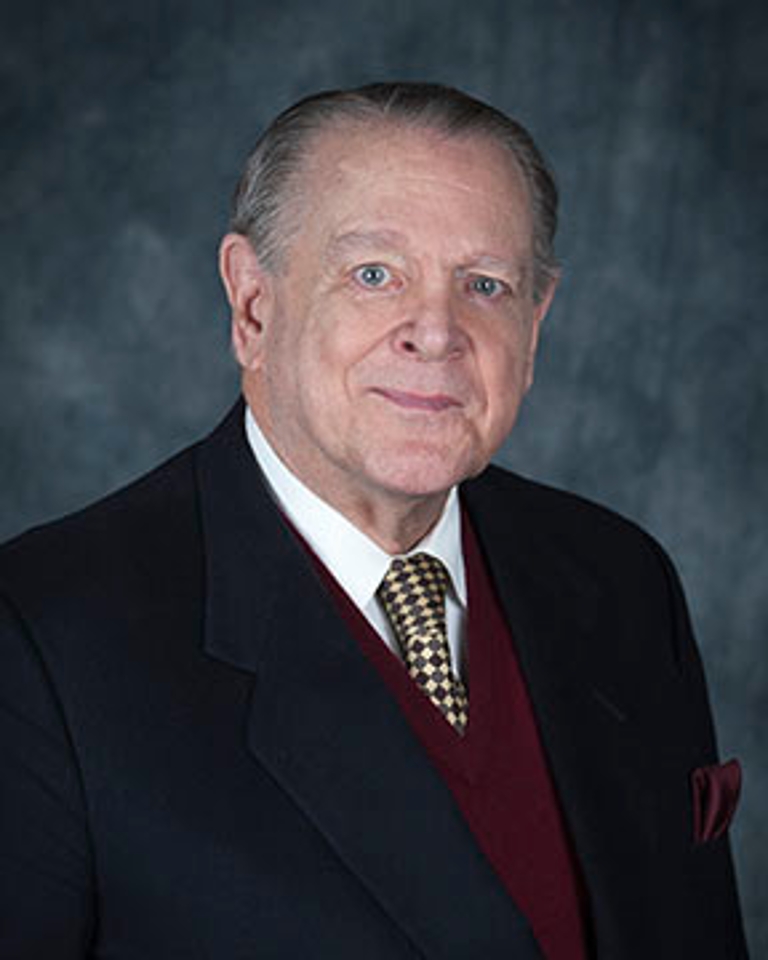 "We are thrilled to announce the Kinsey Institute Bicentennial Endowed Chair," said Justin Garcia, acting executive director of the Kinsey Institute and IU Bicentennial Professor. "Scott's generous gift and continued support over the past decades have helped the Kinsey Institute stay at the forefront of sexuality research. This is an exciting time for our expanding interdisciplinary research and education programs, and we intend to put this gift to good use immediately."
Schurz said he was inspired to give because "the Kinsey Institute is one of IU's precious gems, and one that deserves our admiration and support. I want to make sure the institute maintains its prominence at IU and globally, and I hope this gift will provide the research team with the additional resources needed to tackle some of the most interesting and complex issues surrounding human sexuality today."
Schurz is a widely recognized newspaperman with extensive roots in Indiana journalism. He is chairman emeritus of Hoosier-Times Inc., formerly a subsidiary of Schurz Communications Inc., of which he currently serves as chair. He has held the titles of publisher and editor-in-chief of the Bloomington Herald-Times, the Bedford Times-Mail, the Martinsville Reporter, the Mooresville Times and the Beach Grove Southside Times. In 2006, the Newspaper Association of America board appointed him to be their U.S. representative to the World Association of Newspapers. In 2003, Schurz was inducted into the Indiana Journalism Hall of Fame, and in 2005 he received the Indiana Journalism Award presented by Ball State University.
The Schurz gift coincides with the $3 billion campaign, For All: The Indiana University Bicentennial Campaign. A portion of Schurz's gift will be matched, increasing its impact.
For All: The Indiana University Bicentennial Campaign is taking place on all IU-administered campuses including IU Bloomington, IUPUI, IU East, IU Kokomo, IU Northwest, IU South Bend and IU Southeast. The campaign will conclude in June 2020 to coincide with IU's bicentennial year celebration. To learn more about the campaign, its impact and how to participate, visit forall.iu.edu.
About the Kinsey Institute:
For over 70 years, the Kinsey Institute at Indiana University has been the premier research institute on human sexuality and relationships and a trusted source for evidence-based information on critical issues in sexuality, gender and reproduction. Its research program integrates scholarly fields including neuroscience, anthropology, psychology and gender studies. The Kinsey Institute Library and Special Collections encompass over 500,000 items spanning 2,000 years of human sexual behavior and are a destination collection for scholars and students for research. Kinsey Institute outreach includes traveling art exhibits, public lectures and a continuing education program launching in fall 2019. For more information, visit the Kinsey Institute website or contact kinsey@indiana.edu.