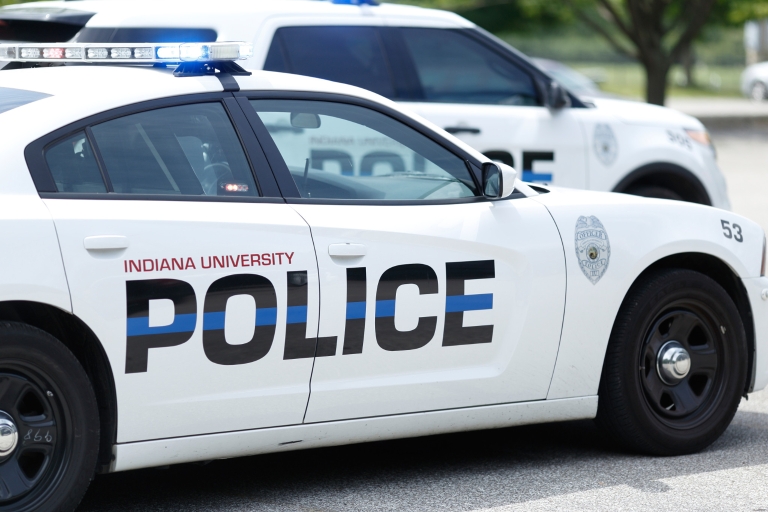 BLOOMINGTON, Ind. – Indiana University Bloomington will host a full-scale active aggressor exercise on Thursday, Aug. 29, at Memorial Stadium to test emergency response plans among a variety of university divisions, including police, athletics, emergency management, event services, facility operations and communications. In addition, local, regional and state first responders will participate to analyze response plans and collaboration between these agencies and the university.
Anyone in the area of Memorial Stadium may see a number of emergency response vehicles, especially in the area around Gate 4, participating in the exercise. Volunteers will be made up to look like they have received injuries. First responders will use a mutual aid radio channel and use the term "exercise, exercise" on all radio traffic.
Media are invited to attend the exercise and will be able to take photos and video of the set-up and then observe the exercise. Photos and video will not be allowed during the exercise itself.
What: Full-scale active aggressor exercise.
When: 4 to 8 p.m. Aug. 29. Media must arrive by 4:30 p.m. for pre-exercise access and tour.
Where: Indiana University Memorial Stadium, 701 E. 17th St., Bloomington. Media sign-in will be located at the stadium's north entrance.
Why: To test and analyze emergency response plans among university divisions as well as collaboration with first responders from local, regional and state agencies.