INDIANAPOLIS – Indiana University School of Nursing clinical associate professor Sharron Crowder was named one of six health professionals selected for the 2019-20 class of Robert Wood Johnson Foundation Health Policy fellows at the National Academy of Medicine.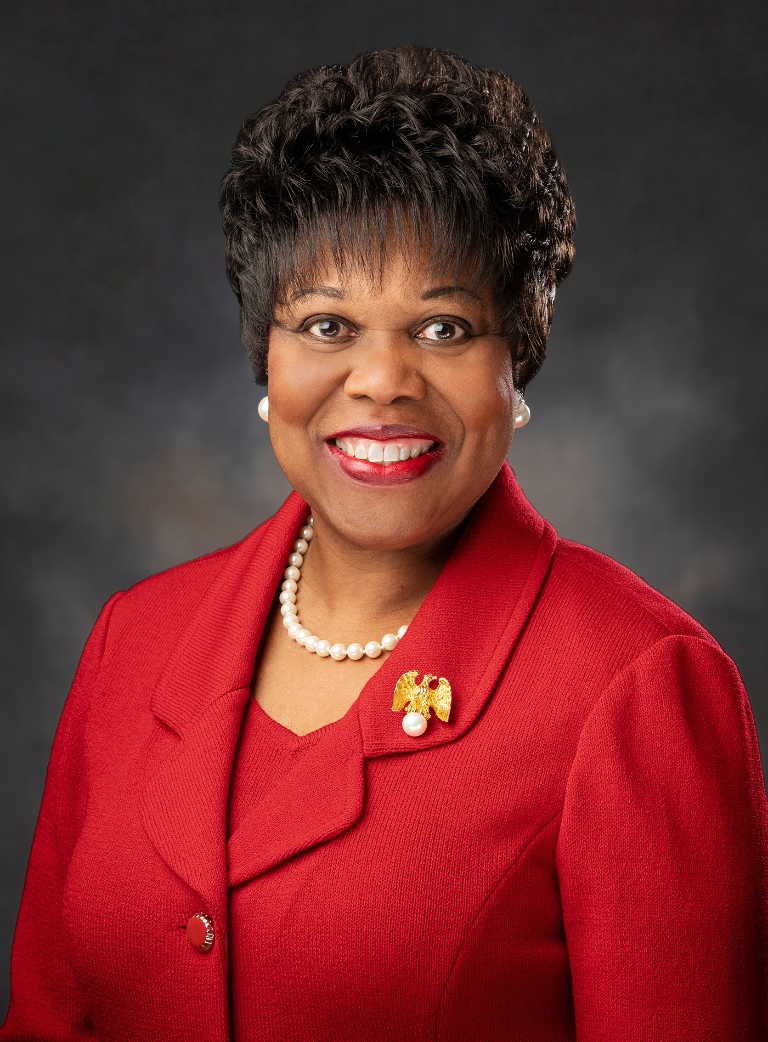 Crowder, who is also the School of Nursing's special assistant to the dean for health policy initiatives, will spend a year in Washington, D.C., where she will meet with national health and health policy leaders, participate in seminars and leadership development, and engage with members of Congress and their staffs.
The fellowship will provide the fellows with hands-on experience in the federal policymaking process while they have a congressional or executive branch assignment. During that placement, Crowder will engage in activities such as working on legislative and regulatory issues, meeting with constituents, and briefing legislators or senior administrators on health issues.
"This is an incredible honor and one of the most prestigious awards of my career," Crowder said. "I am in awe of the magnitude and significance of this opportunity and look forward to being a part of this illustrious group. I am also pleased to represent the IU School of Nursing, Indiana University and the state of Indiana. I am committed to bringing back my gained experiences and knowledge to benefit students, colleagues, the IU School of Nursing and the overall health care profession."
The fellows were competitively selected from highly accomplished national health, behavioral and social science professionals who have an interest in health policy. Their experiences in Washington will enrich their understanding of federal policy formation and how federal and state governments relate to the mission of their home institutions and local communities. The fellowship program will commence with an intensive three-month orientation followed by a nine-month assignment in a congressional office, on a committee or in the executive branch, where the fellows will be involved in health-related legislation and programs. After their Washington assignment, the fellows will continue to receive support to sustain their development as health policy leaders.
"Dr. Crowder has made a substantial impact on evaluating state and federal health policy options at the IU School of Nursing and training doctoral and graduate students to engage in health policy deliberation at Indiana University and across our state," said Robin Newhouse, dean of the IU School of Nursing. "She uses her expertise to connect and empower nurses for leadership in policy and advocacy. Dr. Crowder also conducts a health policy practicum for graduate nursing students and started a legislative fellowship program providing students firsthand experience with the Indiana General Assembly.
"Her passion and energy for health policy is infectious and inspiring. We are honored to have her represent IU School of Nursing in D.C. this next year."
Since 1973, the nonpartisan Health Policy Fellows program at the National Academy of Medicine has offered an exclusive opportunity for outstanding midcareer health professionals to gain a better understanding of the federal health policy process. More than 270 fellows from universities, colleges and other health-related organizations across the nation have participated in this program. The Health Policy fellows is a national program of the Robert Wood Johnson Foundation, with direction and technical assistance provided by the National Academy of Medicine.