Two Indiana University School of Nursing faculty members were awarded a five-year, $1.8 million grant from the National Institutes of Health to prepare nurse scientists to research new ways to prevent and manage serious chronic health conditions including cancer, heart failure and Alzheimer's disease.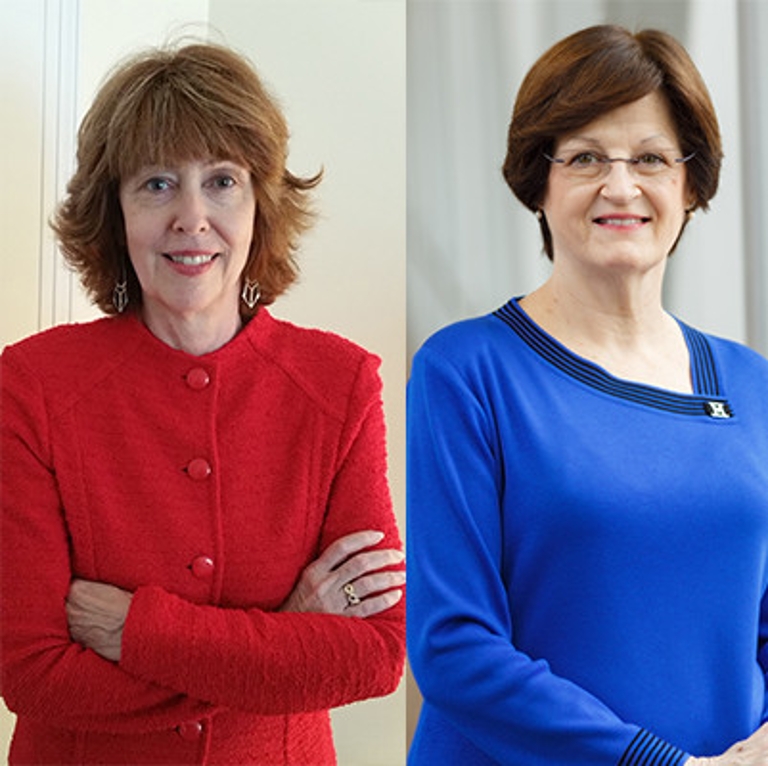 The grant will fund a new predoctoral and postdoctoral fellowship program, led by School of Nursing researchers Susan Rawl and Susan Pressler, designed to train nurses who have completed a master's degree or a Ph.D. to conduct high-impact research and lead interdisciplinary research teams focused on chronic disease prevention and management.
"A training program like this is one of the most important ways we can educate the next generation of nurse scientists," Rawl said. "It gives them the knowledge and skills to pursue cutting-edge science to help patients and families self-manage chronic conditions."
The program builds on the School of Nursing's faculty research programs in self-management of serious chronic conditions. Key concepts of the training include developing and testing personalized interventions, using advanced technology in scientific studies, developing expertise in interventions that enable patients to manage their own health, and building the leadership skills needed to lead scientific teams.
"IU School of Nursing has a long history of training pre- and postdoctoral fellows for careers in nursing research, and many of our graduates are working at major academic institutions across the country," Pressler said. "I am thrilled to be able to bring this new grant that will continue the school's rich tradition of improving the health of the public through research."
Fellows who complete the training will be able to:
Develop and apply frameworks that guide research and develop interventions to prevent and manage serious chronic conditions such as cancer, heart failure and Alzheimer's disease.
Conduct research using innovative designs, rigorous methods and sophisticated analytics to advance the science of self-management.
Become leaders of interdisciplinary science teams and advocates of research and health policy to improve self-management and reduce the burden of serious chronic conditions.
Richard Griffin is the Office of Research Support Program Manager at the IU School of Nursing.