Almost 100 new faculty members will begin their first full academic year with IUPUI, IUPUC and Indiana University Fort Wayne, and other educators will begin new roles within these institutions. Let's meet some of the new faces you will see on campus for 2019-20.
Stephanie Andel, School of Science, IUPUI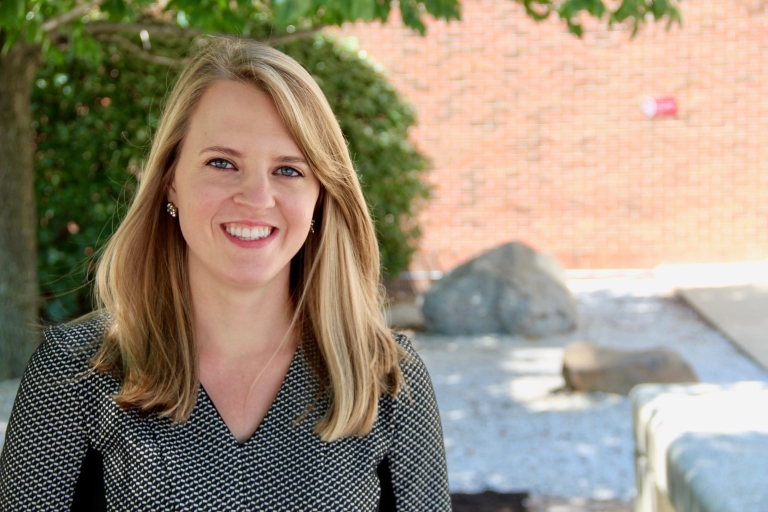 To the Michael Scotts, Jim Halperts and Dwight Schrutes of the world, it would behoove you to read Stephanie Andel's numerous publications that center on employee health and well-being.
Hired Aug. 1, she is a new Department of Psychology assistant professor. Most of Andel's high-level academic research occurred during her graduate studies at the University of South Florida, where she investigated the ways that companies can create better environments for their workers. Psychological health is key not only for productivity, she says, but for safety as well.
"We spend a lot of our daily lives in the workplace," Andel explained. "When you're at work, there are many potential sources of stress – for example, having too much to do in too little time, dealing with rude customers, or not getting along with your supervisor or co-workers. Stressors like these influence anxiety levels, mood, perceptions of burnout and more. Overall, they are linked to a lot of negative health outcomes."
Much of Andel's recent work has focused on emergency medical professionals and, in particular, on the uniquely stressful situations that are often encountered in their field.
For her dissertation, she followed 200 paramedics from across the country over a stretch of 10 weeks. After each week, workers filled out a survey addressing traumatic events they might have experienced and assessing common coping mechanisms.
"Emergency medical professionals are exposed to an array of really challenging and unique workplace situations," said Andel, who teaches an organizational psychology class. "They are often forced to deal with violent or aggressive people, they are typically the first people to arrive at scenes that are traumatic and dangerous, and they are almost always dealing with fast-paced, ever-changing environments."
After analyzing the data from hundreds of surveys, Andel found that factors like mindfulness can help reduce negative mental health outcomes. The next steps of this work would involve developing interventions so that emergency medical professionals are better equipped to deal with the stress that comes with their jobs.
Another subset of Andel's research focuses on "cyberloafing," a term coined for browsing the internet for nonwork purposes while at work – from clicking on cat videos to shopping on Amazon. Andel wrote that these activities may not be as harmful to productivity as the boss might think. In fact, skimming Reddit could actually reduce stress and anxiety.
"We call them 'microbreaks,'" Andel said. "They can be reconceptualized as a coping mechanism at work."
As she settles into her new office and lab, the health and well-being of the workforce will continue to be a fruitful area of study for Andel.
"Work stress influences our health and well-being not only at work but also outside of work," she said. "It can affect our family relationships, our quality of sleep and even simply our ability to unwind."
"There's a lot more work that needs to be done. There's a lot more that organizations can do to support their employees in order to improve their work experience."
Paige McDaniel, Division of Health Sciences, IUPUC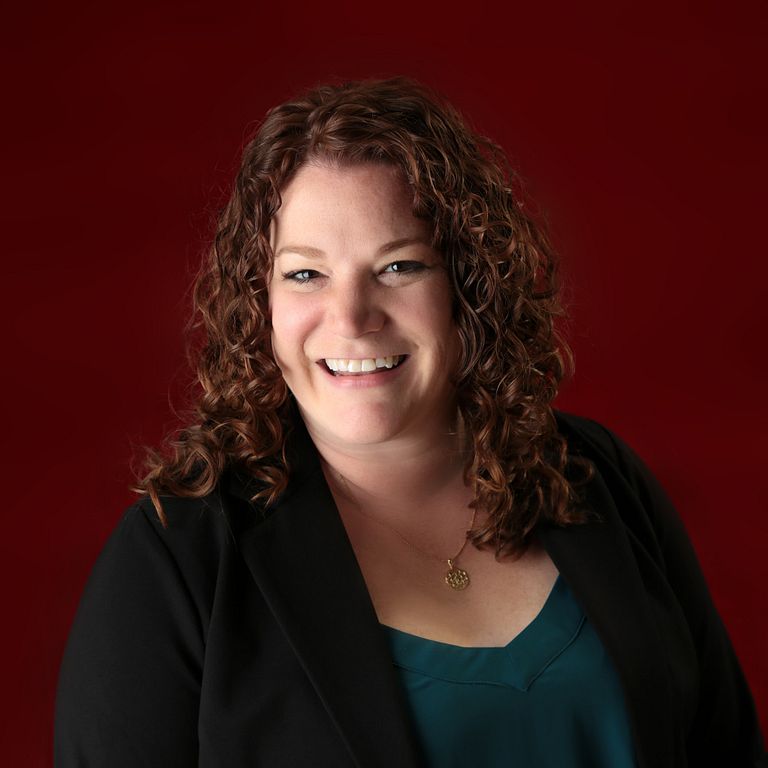 Nursing students at IUPUC will benefit from the vast experience of Paige McDaniel, a new clinical assistant professor in the Division of Health Sciences.
After studying biology for her first undergraduate degree, McDaniel spent the next 15 years of her academic and professional careers focused on women's health, midwifery and nursing. That decade and a half was crammed with degrees, honors and international opportunities.
First, her stretch at the University of Pennsylvania yielded undergraduate and master's degrees in nursing, which led to her working at the only hospital in Saipan. That island of about 40,000 is near Guam and part of the Northern Mariana Islands, a United States commonwealth in the Western Pacific.
"We delivered about 120 babies a month in a four-bed unit," said McDaniel, still in disbelief 10 years later. "We delivered a lot of babies."
After 15 months in Saipan, she moved to Indianapolis as a full-scope nurse and midwife before joining Planned Parenthood as a clinic-only advanced practice nurse. Recently, McDaniel found teaching as a new passion. She worked as an adjunct professor for the University of Southern California online, which led her to the opportunity at IUPUC, where she will lead students through an advanced physiology course in Columbus and clinical courses at hospitals in Seymour and Franklin, Indiana.
McDaniel said she will keep up her clinical work along with teaching. Her experience – which also includes a Doctor of Nursing degree from IUPUI and postpartum hemorrhage prevention research during her time in Monrovia, Liberia – should inspire her students: In just 15 years, McDaniel traveled the world, earned more degrees, treated patients and taught aspiring nurses. The next stretch of her career will benefit IUPUC and beyond.
"I'm excited to be in the IU family again," said McDaniel, who worked for the then-IU Health-associated Federally Qualified Health Center. "I liked the teaching thing at USC, and I'm ready to have a real go at it."
Cheri Duncan, medical imaging, IU Fort Wayne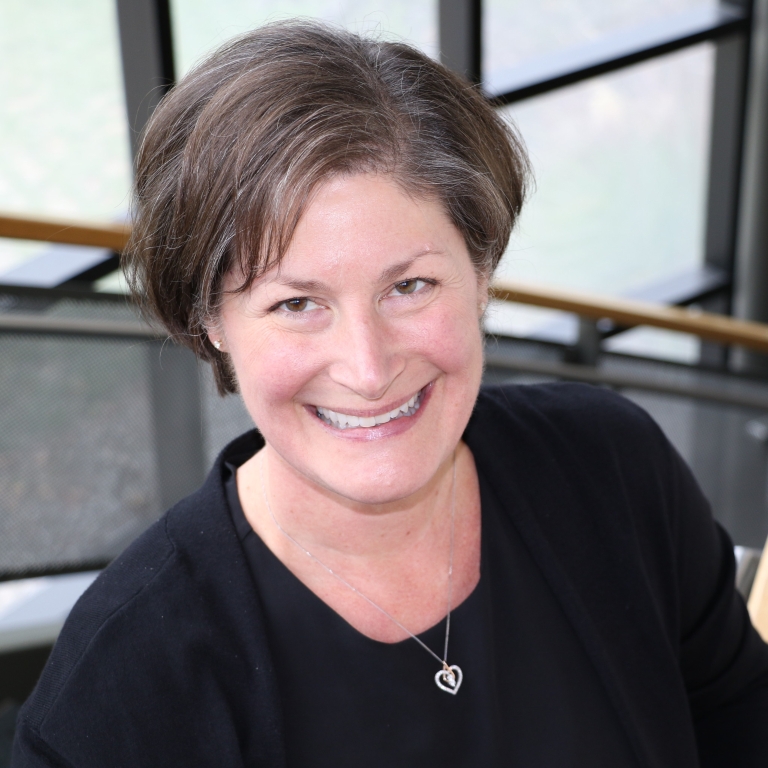 The medical imaging program is a popular and unique program at IU Fort Wayne. The 58 undergraduate majors are the only students who will receive an entry-level bachelor's degree in medical imaging in the entire Indiana University system.
Cheri Duncan has seen the program evolve from an off-campus certificate program to a pillar of the health sciences foundation of IU Fort Wayne. From teaching radiologic physics at Parkview Health and St. Joseph hospitals as part of the Fort Wayne School of Radiography to now overseeing the operations of the entire IU program, Duncan is pleased to see medical imaging's status grow since arriving at the Fort Wayne campus proper in 2010. The field is ever-changing and increasingly important as hospitals and outpatient imaging centers are needing highly trained workers.
The program was an associate degree first but gained bachelor's degree status in 2015.
"We just graduated our first bachelor's degree cohort in May," Duncan revealed. Those 18 students quickly landed jobs in diagnostic radiography, mammography, computer tomography and MRI.
Medical imaging was not as clear of a career option when Duncan was in school. She studied nursing and physical therapy before getting hooked on classes that introduced radiologic physics and new imaging technologies. The art and science behind creating diagnostic images of a patient became a passion.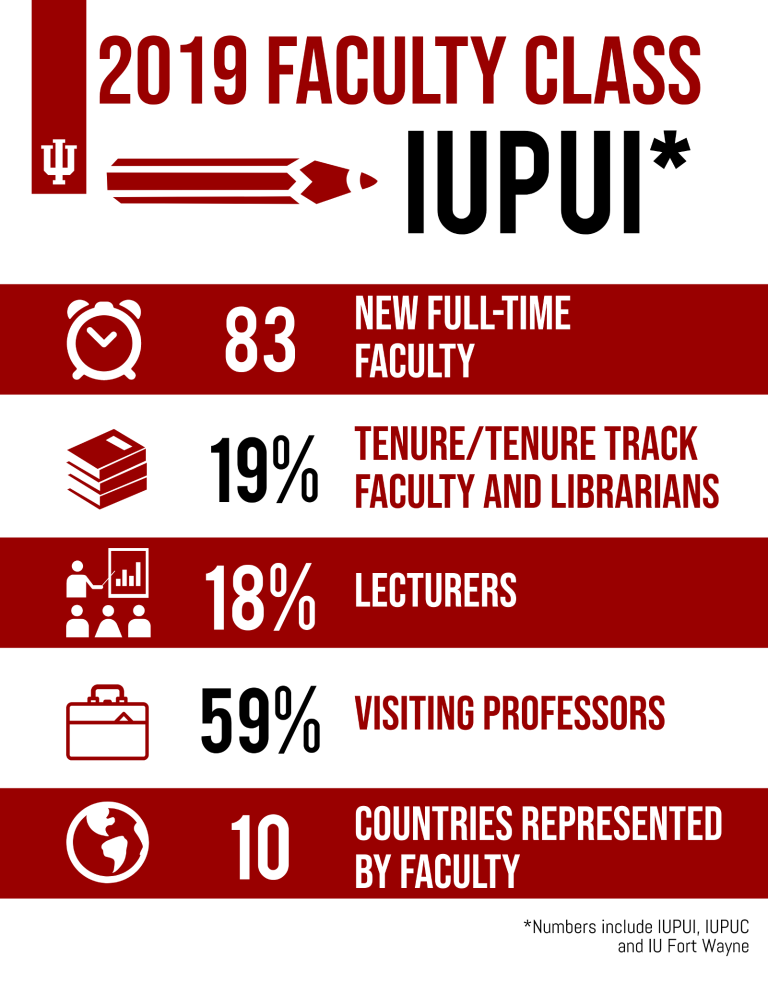 While Duncan has passed the torch on her beloved radiologic physics class, she will continue teaching courses in leadership in medical imaging, quality management and advanced image acquisition, which concentrates on the newest equipment in the field.
Duncan's duties include maintaining programmatic accreditation, leading faculty and staff, satisfying student needs, and working with community partners such as Parkview Health and Lutheran Health Network.
"We're looking forward to working soon with IU Health when they bring imaging services to Fort Wayne starting in October," she said.
When Duncan is not leading her program through the latest breakthroughs in medical imaging, she immerses herself in humanitarian efforts in Fort Wayne. She recently received her 20-year pin from the Theta Theta chapter of Psi Iota Xi, a women's philanthropic organization.
"My family and I strongly believe that we can all do something to give back to our community," said Duncan, who recently established a foundation whose main purpose is to promote, support and raise funds for health care education in Fort Wayne and the surrounding area.