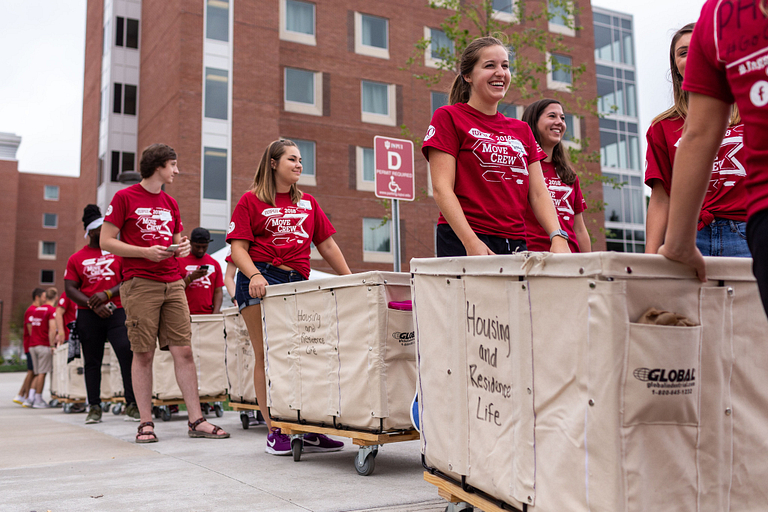 Moving into a new home or apartment can be a daunting task. But for more than 2,700 Jaguars, moving brings nerves, excitement and too many totes full of clothes.
This weekend, students from across the U.S. and around the globe will pack their bags and travel to the Circle City to begin the new academic year. They'll be able to move into their residence halls on Friday and Saturday, with Weeks of Welcome kicking off Saturday evening in the Campus Center.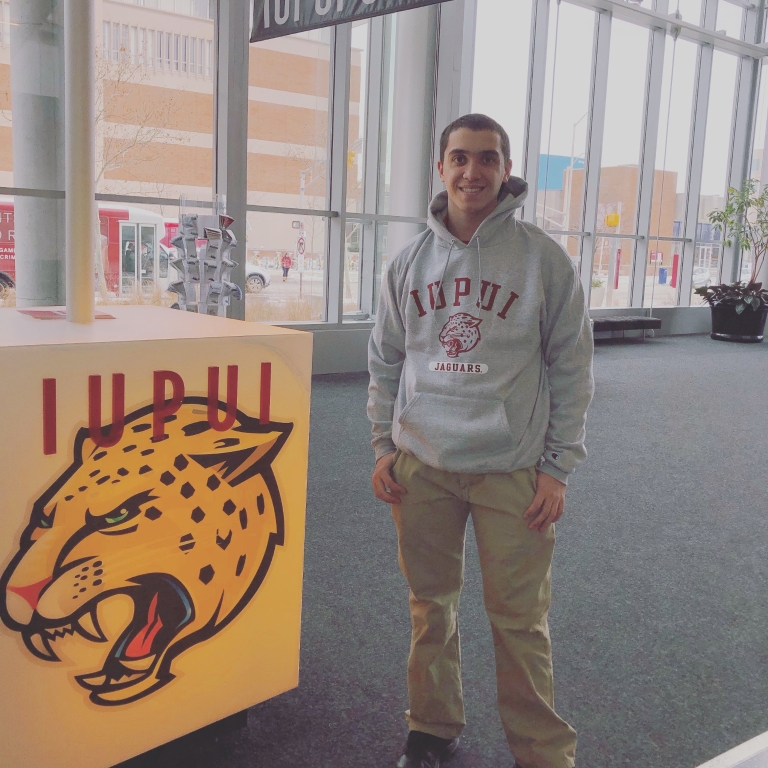 Patrick Harten, who will be moving into North Hall, is making the trek from Hicksville, New York. He picked IUPUI because of the dual degree program in motorsports and mechanical engineering.
"I want to become an engineer for a motorsports team, and I aspire to work in a major motorsports series like NASCAR, Formula One or IndyCar," Harten said.
Harten will be a part of the STEM learning community and hopes to meet friends with the same majors and interests as he has.
"I'm looking forward to living on campus and joining clubs and organizations like the motorsports club. It's a long commute back home, so I can't wait to meet everyone and make new friends," he said.
Sara Berge doesn't have quite as far to travel being from Coatesville, Indiana, but she's excited to move into University Tower and dig into her learning community focused on the justice system. She's studying Law in Liberal Arts, so the two will go hand-in-hand.
"I am from a small town, and I'm super-excited to finally be a Jaguar," Berge said. "At IUPUI, I feel like I will be able to finally branch out and be my true self. Stepping onto campus for the first time felt like home."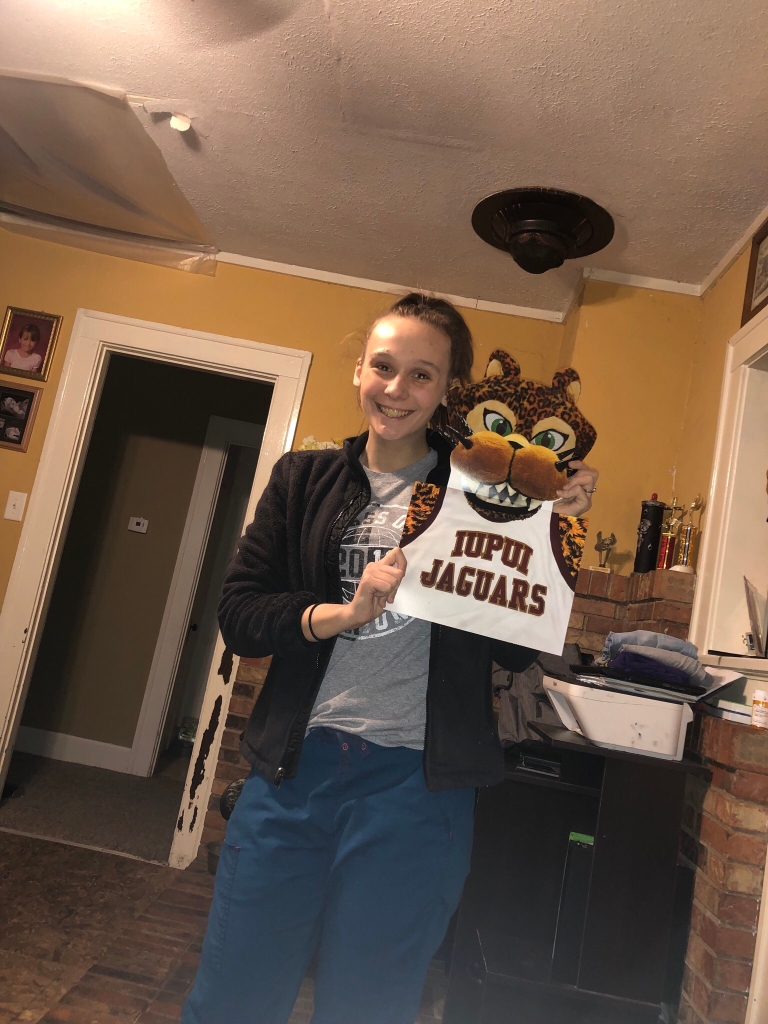 Bailey Guffey echoes that statement. She says she felt a sense of belonging from the instant she arrived on campus. But while Berge and Harten will each only have one roommate, Guffey has three. Living in Riverwalk Shared Suites gives her a space with a shared kitchen and bathroom, which were both important elements of on-campus living for her.
"I am most looking forward to living on campus because of the apartment-style living in Riverwalk," said Guffey, who is moving from New Castle, Indiana. "This whole experience has reduced the stress of trying to find my own apartment and roommates downtown."
Guffey will study neuroscience and hopes to be a physician assistant for pediatric neurology. She has a history of epilepsy and is looking forward to studying all functions of the brain.
If you, too, are moving in this weekend, here are some things to keep in mind:
Arrive on the day – and as closely as possible to the time – you were assigned. This helps the whole operation run smoothly for you and the other students and families.
Check-in can take an hour, and check-in is not located at your building. Go to the location Housing and Residence Life has provided you prior to going to your hall to move in. If you do not have that information with you, go to maps.iupui.edu for your move-in map.
Your CrimsonCard is required for check-in and move-in.
And there are plenty of logistics to sort through. Here are some friendly reminders of things to do in advance:
Pick your meal plan. This is required for Ball Hall, North Hall and University Tower residents. It is optional for Riverwalk Apartments and Townhomes residents.
Purchase your parking pass. You can do it after you get to campus, too.
Update your emergency contact information. IUPUI has to be able to call someone, and it can't be Ghostbusters.
Chat with your roommates. Figure out who is bringing what and open those lines of communication.
Take a deep breath. The Move Crew will be there to help take the stress away and move your things into your room.
If you are on campus during move-in days and normally park in lot 54, 63, 64, 69, 71 or 92, please plan to park in the parking garages on campus instead. They will be free to use on move-in days.
General move-in is scheduled for 9:30 a.m. to 3 p.m. Aug. 23 and 24. If you'd like to sign up to welcome new residents, you can do so here by 5 p.m. Aug. 22.
For last-minute needs, contact Housing and Residence Life at reslife@iupui.edu or 317-274-7200.