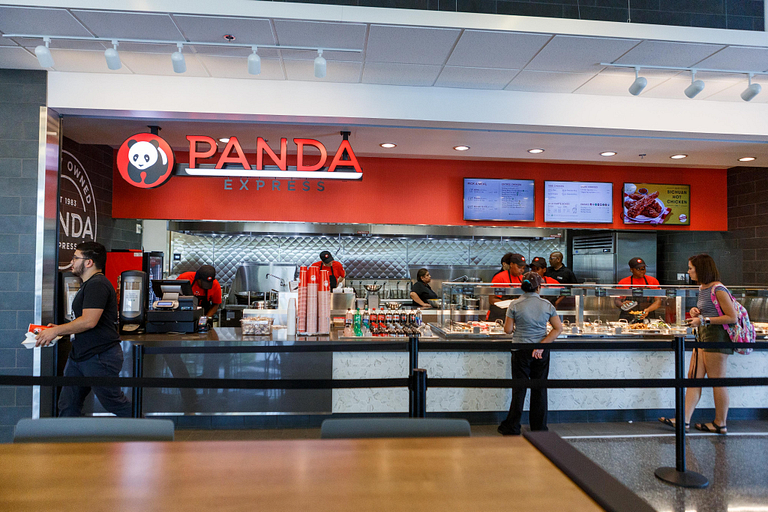 IUPUI students, staff and faculty were hungry for change in the Campus Center food court, and they received heaping helpings of new choices this summer.
Pizza Hut, Panda Express and Tú Taco opened Aug. 19 to bustling business and delicious feedback – not only in taste but expediency. You now pay for your food at each of the concepts rather than at a centralized station.
"You're no longer waiting in two lines – one to get your food and the other to pay for it," said Rachel Jahrsdoerfer, marketing manager for campus dining company Chartwells. "It should help with speed and make sure your food is still hot when you eat it."
Pizza Hut replaced Papa John's, and Panda Express has been dishing out its crowd-pleasing Chinese fare to hundreds of hungry Jaguars per day.
Tú Taco's presence is thanks to a summer student vote. The Chartwells eatery specializes in street tacos, burritos and nachos in a format similar to Chipotle. Customers choose from carne asada, al pastor, chicken and carnitas as the protein. Chips, salsa, queso and Spanish rice are available as side items.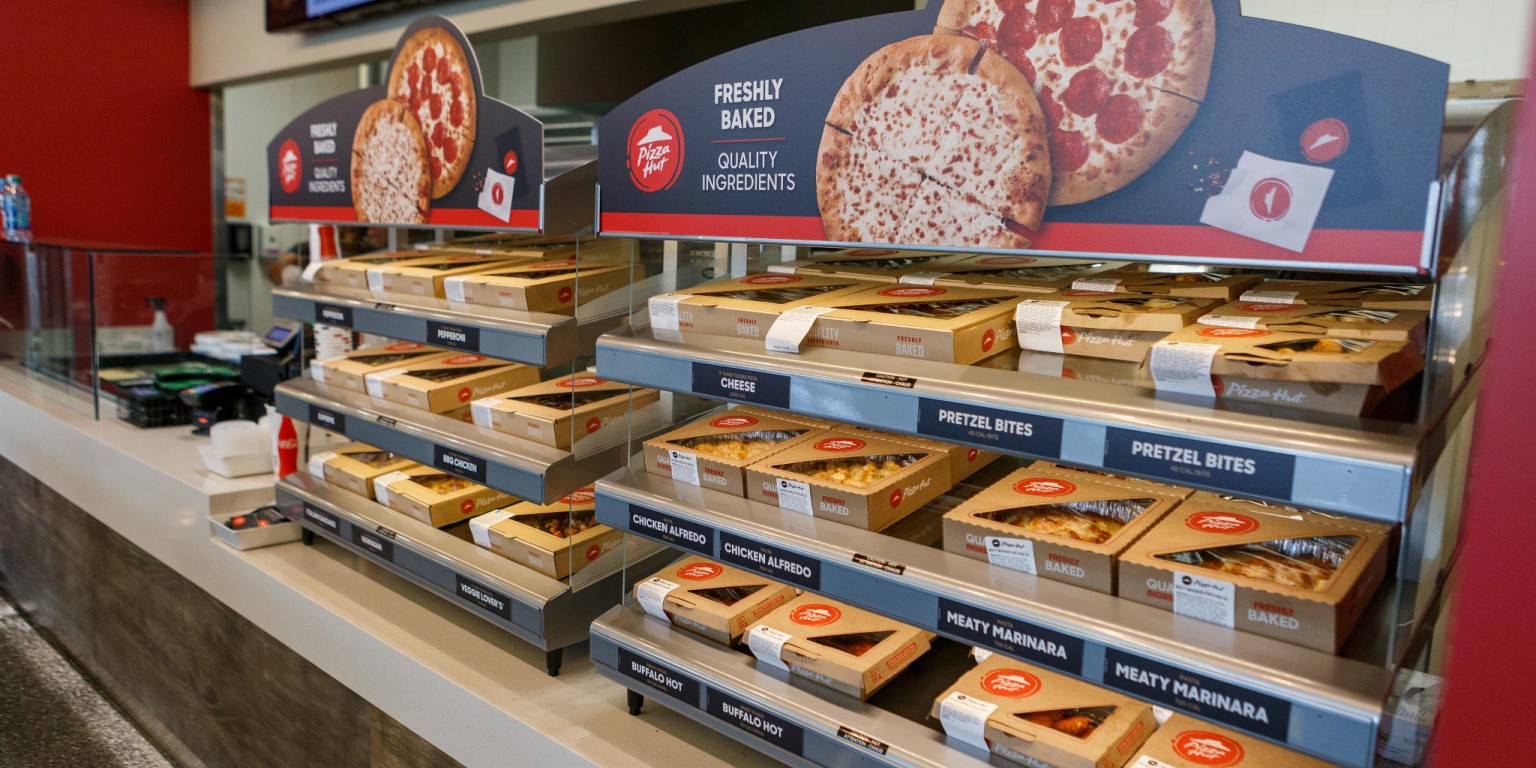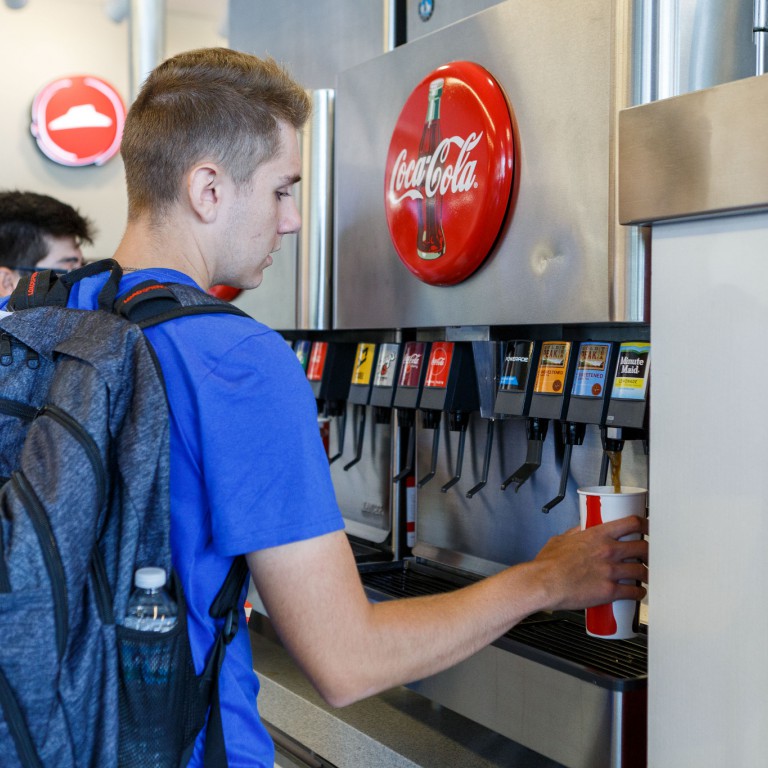 As part of the student choice option in the food court, Tú Taco will close Sept. 23 to make way for the next student-driven concept from the list of 10 that Chartwells introduced for students to select. Tú Taco will leave the roster, and another vote will be held Sept. 9-13.
Jahrsdoerfer revealed that the Iron Waffle concept – sweet and savory waffles made to order – was a close second this summer.
"It'll be exciting to see what happens once we start the second voting," said Jahrsdoerfer, adding that the student choice space will switch out three times a semester. "It will create variety. We won't have the same option back-to-back."
Chartwells invested millions in overhaul
Along with the different food choices, the $4.2 million redesign of the food court brought in new tables and chairs. Several bar-style tables offer power outlets for various devices and USB cords. Chick-fil-A offers its own seating, while table and chairs occupy space that was not utilized in the previous food court layout.
"The space, to me, is what makes it," Jahrsdoerfer said. "It's very inviting. It creates that environment of gathering together to eat. You're not closed off from the food."
Steel beams that previously framed the barrier wall between the seating area and the food sellers were repurposed and used in the new seating design as the bases of the counter seating throughout the food court.
"It is exciting to see the food court renovation come to fruition," said Mark Volpatti, associate vice chancellor. "From new seating options that include community tables to having students select the food concept in the new student choice venue, the space is designed to encourage engagement and social interaction for the entire IUPUI community."
Grand reopening Sept. 10
In the middle of the feverish voting for the next student choice food concept, the food court will hold a grand reopening event from 10 a.m. to noon Sept. 10. Chancellor Nasser H. Paydar is slated to speak – and, most likely, eat.
Other new food court features:
Most grab-and-go items have been moved to The Market.
Soda fountains are now located in the middle of the food court.
Food court fall hours of operation vary depending on the restaurant:

Pizza Hut and Tú Taco – 10 a.m. to 6 p.m. Monday-Thursday and 10 a.m. to 3 p.m. Friday.
Panda Express – 10 a.m. to 8 p.m. Monday-Thursday and 10 a.m. to 3 p.m. Friday.
Chick-fil-A – 8 a.m. to 8 p.m. Monday-Thursday and 8 a.m. to 3 p.m. Friday.
The Market – 8 a.m. to 8 p.m. Monday-Thursday and 8 a.m. to 5 p.m. Friday.

For healthy weekend eats, Simply Purr will be open noon to 10 p.m. Saturday and Sunday as well as 7 a.m. to 10 p.m. Monday through Friday. The schedule aligns with the Fitness Center's hours of operation. For the new academic year, Simply Puur will introduce its grain bowls and new made-to-order entrée bowls for which the customer can choose from chicken, tuna, tofu, falafel, portobello and meat-shroom balls as the protein; polenta, quinoa and rice as the grain; and corn tabouli salad, mixed vegetables, greens or Brussels sprouts as the vegetable. Another change is the addition of bee pollen, coconut oil, turmeric and matcha in the selection of fresh-squeezed juices.
Crisp salad fiends can still get their fix at Simply Puur as well as the Fresh Market at Tower Dining in University Tower.
Jack & Olive, a fresh grab-and-go program, arrived in The Market and other spaces on campus.