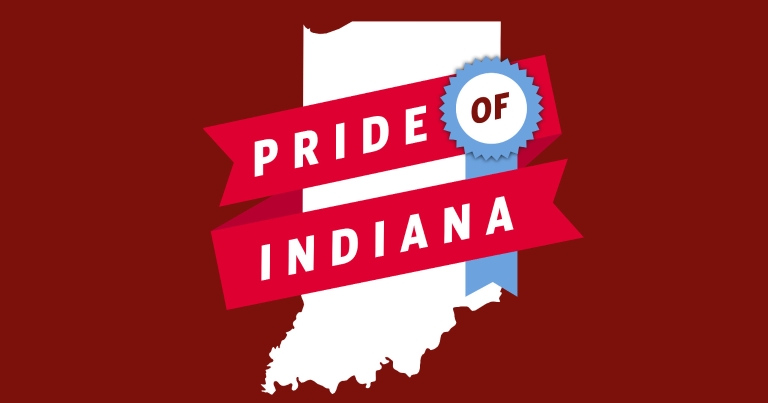 Pride of Indiana is a regular feature in Inside IU that allows Indiana University faculty and staff to recognize their colleagues for IU-related work they've done that goes above and beyond their job duties or responsibilities.
Submit a Pride of Indiana shout-out for a colleague who makes a difference in your department.
IU South Bend
Dan Finch, of UITS, whose nominator wrote: "Dan is a very caring person who will help anyone. Even though I work on the IU Northwest campus, Dan makes me feel like he is working right next to me. When we have issues on our campus, Dan is willing to jump in and help us come to a resolution quickly and efficiently. He was the foundation for a print project on the Northwest campus that saved us many hours during setup and deployment. He is still available for support on our projects, which is just amazing."
IUPUI
The School of Informatics and Computing staff, whose nominator wrote: "I am so grateful and blessed to work with such an awesome group of individuals who are always willing to assist when asked. Recently, our school hosted its first fall career fair, and everyone was on hand to help – from setting up the venue to greeting community partners and students. This was a remarkable fair that allowed our students to connect with employers for internship and employment opportunities. This would not have been possible without the caring and team-spirited group that I have the pleasure of working with. Thanks to each and every one of you for making this a successful event for our students. A personal kudos to the School of Informatics and Computing staff. Thank you for being amazing! You rock and are greatly appreciated by the Career Services Team."
IU Fort Wayne
Jennifer Mattmuller, of the School of Nursing, whose nominator wrote: "Jeni has been an essential resource during our transition from the IPFW Department of Nursing to the IU Fort Wayne School of Nursing. Her knowledge, helpfulness and positive attitude have provided a constant source of stability throughout our transition journey. She is always ready to assist, to support faculty, to field questions and facilitate communication across the IU Fort Wayne campus and IU School of Nursing. We are fortunate to have such an effective, efficient and hardworking woman on our team!"
IUPUC
Lisa Siefker Bailey, of the Division of Liberal Arts, whose nominator wrote: "Lisa Siefker Bailey is a senior lecturer in English at IUPUC. An excellent classroom teacher, Lisa has received an IU Trustees Teaching Award and the IUPUC Outstanding Full-Time Faculty Teaching Award. Her students love Lisa for her exceptional skill as a teacher and her eagerness to help them succeed. Outside the classroom, Lisa provides a critical co-curricular learning experience through her sponsorship of IUPUC's excellent student literary magazine, Talking Leaves. Lisa has also shared her teaching expertise with the community by hosting a film series of movie adaptations of Tennessee Williams plays at Columbus' YES cinema. The series doubled as a senior-level literature class and a celebrated community happening.