If you see something, say something.
That's the message Indiana University Chief Compliance Officer Mike Jenson wants to share with all university staff and faculty. He's in charge of the University Compliance Office, which helps ensure that IU follows state and federal laws and university policies.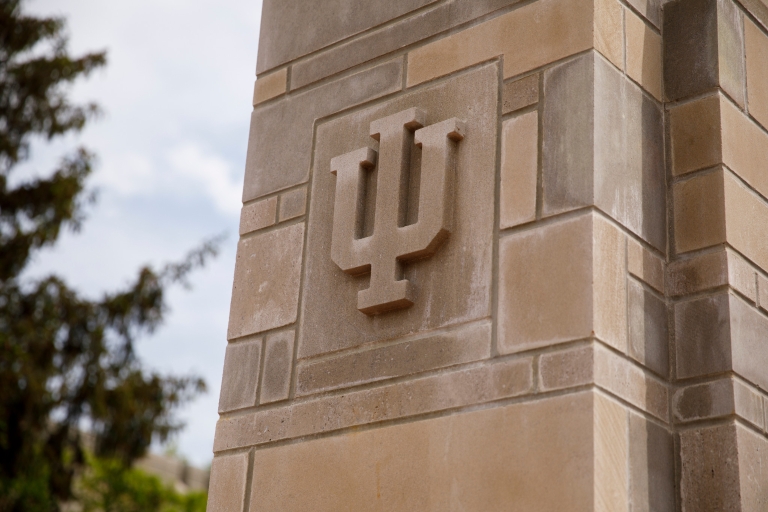 His office coordinates with a wide range of university offices, including the Office of Policy Administration, that provide compliance services for laws such as the Health Insurance Portability and Accountability Act, known as HIPAA, which protects patient health information; and the Americans with Disabilities Act, or ADA, which ensures IU maintains an accessible environment.
"Without meaningful compliance activities undertaken by departments and units, in conjunction with the guidance and support of IU's Compliance Office, our policies are just words on a website," IU chief policy officer Kip Drew said.
IU's policies are available on the University Policies website. Drew said the site has a searchable database, and she encouraged employees to check out the "Under Review" and "New and Recently Revised" tabs to stay up to date on the university's expectations and requirements.
Both the Office of Policy Administration and University Compliance Office are resources for issues such as conflicts of interest for both staff and faculty, research compliance, human resources compliance and even campus security laws, Drew and Jenson said.
"We encourage anyone connected with the university to take a proactive approach in identifying and communicating about activities they reasonably believe violate the law or IU policy," Jenson said. "If something doesn't look right to you, but you aren't sure, we want you to ask the question. If we aren't aware of a situation, we can't evaluate it and correct it if it's problematic."
Here's how it works:
If you have a concern, there are several options for reporting:

Contact your supervisor or another member of management.
Contact your unit-level human resources, fiscal or compliance officer.
Contact the University Compliance Office at 317-274-2667 or comply@iu.edu.
Contact IU's anonymous reporting hotline at 888-236-7542 or through the online portal.

All reports that come to University Compliance are investigated by the appropriate units.
Retaliation against any employee who has submitted a complaint or concern in good faith is prohibited under IU's whistleblower policy and Indiana law.