Staff engagement survey continues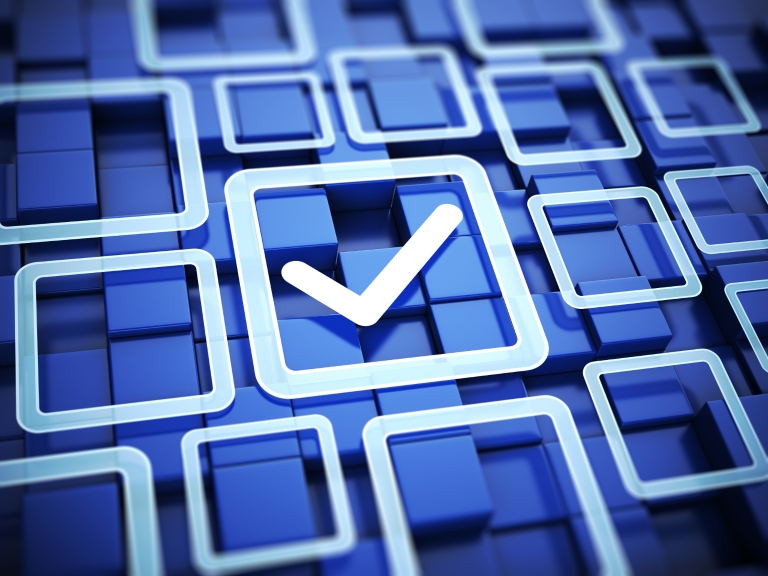 More than 5,800 staff employees have already shared their feedback in the My Voice at IU survey.
Eligible staff have until midnight Sept. 27 to complete the online employee engagement survey. All appointed staff employees hired on or before July 1, 2019, received an email invitation to complete the survey from Gallup, IU Human Resources' survey partner. A link to the survey is also available at hr.iu.edu/myvoice, but you will need your access code.
The quick, confidential survey is an opportunity to share feedback about working at IU. It takes less than 10 minutes to complete.
Results help the university understand the needs of its employees and help staff and leaders drive positive change at the unit or department level.
IU to offer phased retirement plan for faculty
IU has updated its phased retirement plan to make more faculty ranks eligible for participation and to lower the eligibility age.
The plan, which is intended to ease the transition from full-time employment to retirement, is encouraged for faculty members who'd like to reduce their workload incrementally ahead of a planned retirement.
Faculty enrolled in the plan can reduce their workload by up to 50 percent for 36 months while still participating in medical, dental and other IU-sponsored benefits. They can also draw from their retirement plans while still working for the university.
Updates to the plan include expanding the ranks of eligible faculty to include:
Tenure-track faculty
Lecturer
Clinical faculty
Professor of practice
Research scientist/scholar
Research associate
Academic specialist
On-campus health center physicians
Teacher
Dually employed IU and IU Health physicians
In addition, the update lowers the eligibility age from 65 to 62, in combination with continuous full-time service requirements. To enter the program at age 62, a full-time faculty member must have 16 years of IU service.
For more about eligibility or more information, including a list of frequently asked questions and the program application, visit the IU Phased Retirement Program for Faculty webpage or contact IU Human Resources at askhr@iu.edu or 812-856-1234.
Susan Elrod officially installed as IU South Bend chancellor
Susan Elrod was installed as the sixth chancellor at IU South Bend in a Sept. 10 ceremony led by IU President Michael A. McRobbie. Students, faculty, staff, special guests and community residents gathered in the Campus Auditorium in Northside Hall to celebrate the occasion.
McRobbie praised the campus and Elrod, saying, "Countless campus leaders, faculty, staff and students have helped to transform this campus into what it is today. They helped build an intellectual community that is a vital part of this civic community and this entire region. Today that strong leadership continues as we officially welcome and install Susan Elrod as chancellor of the South Bend campus of Indiana University."
Faculty: Apply now for grants from Office of the Vice President for International Affairs
The Office of the Vice President for International Affairs supports a variety of competitive funding opportunities that help IU faculty members advance their research and teaching through international engagement. Those programs include Global Gateway Seed Grants, Language Learning Grants and Overseas Conference Grants.
Additional details for funding opportunities and online application forms are available from the office.
IU Kokomo dedicates historic marker at Seiberling Mansion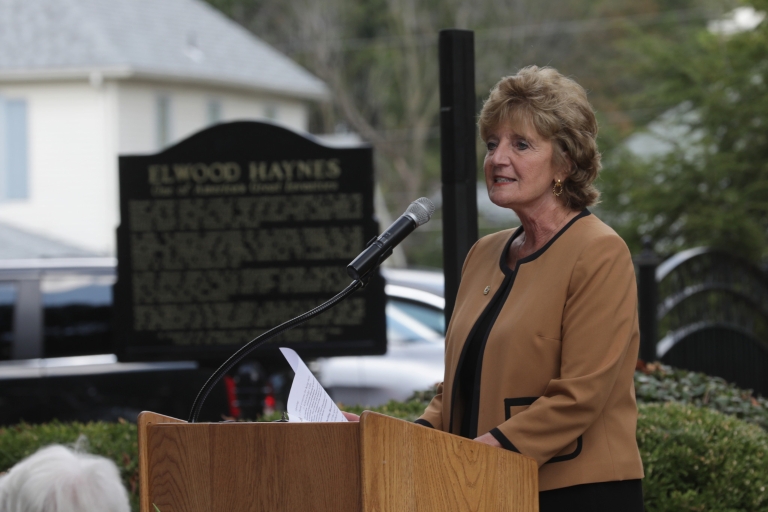 IU Kokomo celebrated its 75th anniversary by remembering where its story began: the Seiberling Mansion.
Current and past students, faculty, staff and friends gathered Sept. 16 in the gardens outside the mansion, now home of the Howard County Museum, to place a permanent historic marker honoring its role in the campus' success.
Chancellor Susan Sciame-Giesecke said the campus has changed dramatically since the first classes in the Seiberling Mansion, when about 300 students enrolled – mostly returning adults. Today, IU Kokomo has more than 3,000 students attending class on a modern campus on South Washington Street.
Several guests shared memories of the Seiberling Mansion days, including Bill Hunt, whose father, Virgil, was founding director. Bill Hunt recalled the legendary story about his father arriving by train and, finding the building locked, climbing in a window to sleep on the sofa before starting the process to open the IU Extension Center.
Nominate faculty for 30th anniversary John W. Ryan 30th Awards
To commemorate the 30th anniversary of the John W. Ryan Award for Distinguished Contributions to International Programs and Studies, IU President Michael A. McRobbie will present three Ryan awards at the Celebration of Distinguished Teaching Dinner in the spring.
The three awards will be given to a faculty member or librarian on the Bloomington campus, the Indianapolis campus and a regional campus.
Faculty and librarians of all ranks and titles are eligible to be nominated. The process will be conducted through the University Honors and Awards website, and the application deadline is Oct. 15.
IU Bloomington, IUPUI honored with excellence in diversity awards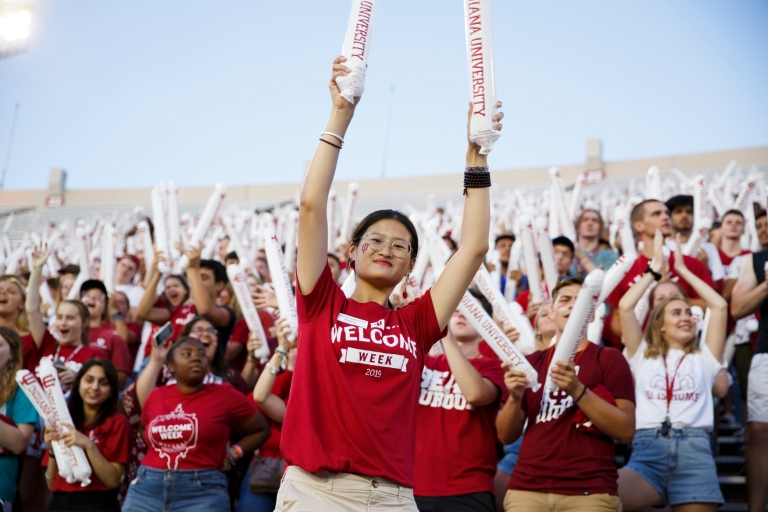 As IU celebrates its bicentennial and works toward a key priority of creating global leaders, its two core campuses have earned the 2019 Higher Education Excellence in Diversity Award from Insight Into Diversity magazine, a diversity-focused publication in higher education.
The IU Bloomington and IUPUI campuses received the award, as they have a number of times before. It's the only national award honoring U.S. colleges and universities that demonstrate a strong commitment to diversity and inclusion through their innovative programs and outreach; hiring practices for faculty and staff; and student recruitment, retention and completion.
Two IU employees honored by the Indiana Commission for Women
The Board of Commissioners of the Indiana Commission for Women will honor seven women at this year's annual Torchbearer Awards Ceremony, and two of them are Indiana University employees. The award is given to women around Indiana who have broken down barriers and overcome obstacles to make the state a better place.
Sandy Eisenberg Sasso is the director of religion, spirituality and the arts initiative at the IUPUI Arts and Humanities Institute. She is rabbi emerita of Congregation Beth-El Zedeck in Indianapolis, a past president of the Reconstructionist Rabbinical Association and Gleaner's Food Bank, and a past chair of the Spirit and Place Festival. Sasso serves on numerous boards including the Indiana Humanities Council and is a co-founder of Women4Change Indiana.
Brandi Smith is the senior assistant director of IU Bloomington's Career Development Center. She is the founder of IUB Women Rising, a program that promotes leadership and career development for women as well as teaches all students about the gender equity pay gap. Smith wrote the grant that funded the first year of the program.
The awards ceremony is at 5 p.m. Sept. 25 at the Indiana Historical Society.
Neal-Marshall Alumni Club Reunion XXIV coming to Indy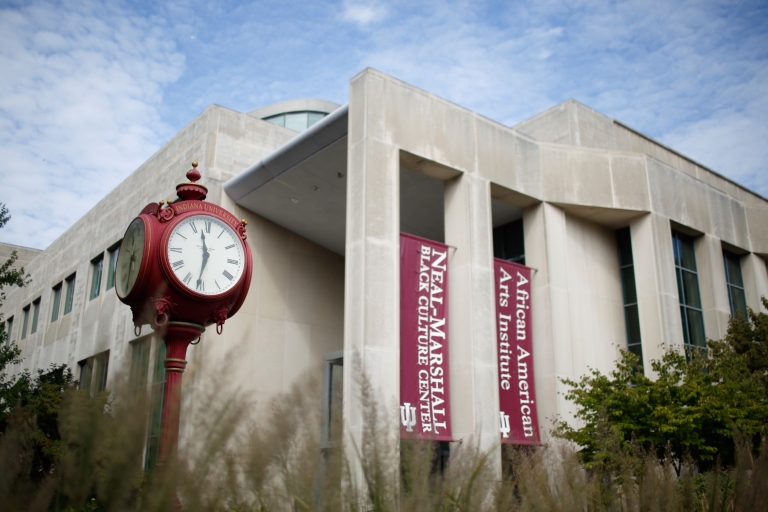 IU African American graduates from every campus in the state will converge in Indianapolis on Oct. 11 to 13 for the biennial Neal-Marshall Alumni Club Reunion.
Featured events include the annual Fish Fry/Juke Joint party and the reunion awards banquet.
A full list of events and details about reservations is available from the IU Foundation.
IU School of Medicine leader honored with Sagamore of the Wabash Award
Anantha Shekhar joined an elite group of presidents, astronauts and other heroes as he received the state's highest civilian honor, the Sagamore of the Wabash Award, at the 2019 Indiana Clinical and Translational Sciences Institute Annual Meeting.
Shekhar leads the IU School of Medicine's research enterprise as the executive associate dean for research affairs. He is also the founding director of Indiana Clinical and Translational Sciences Institute, which is a statewide research partnership among IU, Purdue University, the University of Notre Dame and many local life sciences business and community organizations.
IU Southeast chancellor delivers State of the Campus address
IU Southeast Chancellor Ray Wallace delivered the 2019 State of the Campus address, his fifth since installation as chancellor in 2014.
While acknowledging ongoing enrollment and persistence challenges within higher education nationally – trends to which IU Southeast is not immune – Wallace described the campus as a university hitting its stride and capable of the kind of evolution that will secure its future.
He also provided an overview of recent accomplishments, including:
New and expanded academic programs
New online and collaborative offerings.
New enrollment management strategies and services.
Updated facilities.
A solid budget.