BLOOMINGTON, Ind. – As Indiana University celebrates its bicentennial and works toward a key priority of creating global leaders, its two core campuses have earned the 2019 Higher Education Excellence in Diversity Award from Insight Into Diversity magazine, a diversity-focused publication in higher education.
The IU Bloomington and IUPUI campuses received the award, as they have a number of times before. It's the only national award honoring U.S. colleges and universities that demonstrate a strong commitment to diversity and inclusion through their innovative programs and outreach; hiring practices for faculty and staff; and student recruitment, retention and completion.
"We are honored that Indiana University is a recipient of the Higher Education Excellence in Diversity Award, recognizing our commitment to diversity and inclusion," said James C. Wimbush, vice president of diversity, equity and multicultural affairs, dean of the University Graduate School and Johnson Chair for Diversity and Leadership at Indiana University. "While we recognize that there is much more to be done, we take time to celebrate the accomplishments made thus far and the hard work that members of our community put into making IU a place that advocates access, success, respect, equity, inclusiveness and community for all."
IU Bloomington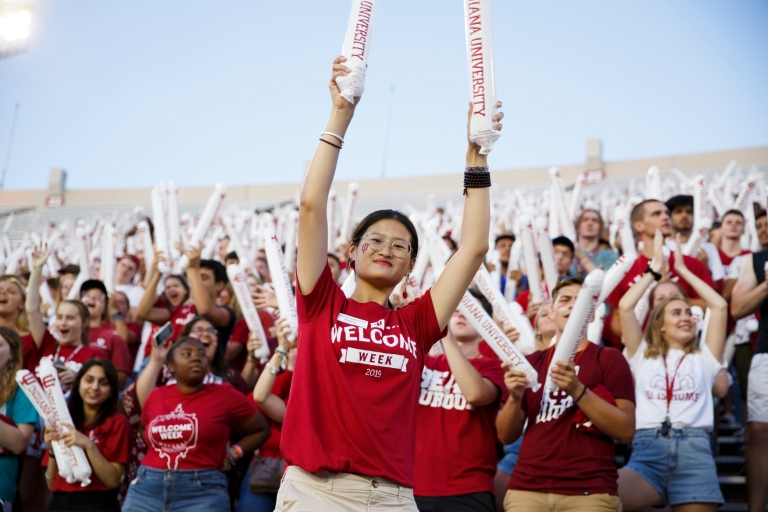 IU Bloomington is not only being recognized with the HEED Award. But, for the third year, the campus has also been named a Diversity Champion, Insight Into Diversity's highest distinction.
A number of programs and initiatives helped demonstrate IU Bloomington's achievements in diversity and inclusion, including:
Indiana Diversity Career Fair: Attended by 250 students, this career fair included recruiters from 21 large companies such as Eli Lilly, Oracle and Qualtrics. The fair is open to all students and sponsored by the university's Office of the Vice President for Diversity, Equity and Multicultural Affairs and the Career Services Council.
21st Century Scholars Pre-College Academy: Rising middle school and early high school students attended workshops and activities with the goals of sharpening study skills, learning about financial aid and learning about the requirements for Indiana's 21st Century Scholarship.
Anti-bias hiring workshops: In partnership with the Office of the Vice Provost for Faculty and Academic Affairs, the Office of the Vice President for Diversity, Equity and Multicultural Affairs provides anti-bias hiring workshops for faculty who serve on hiring committees and is working to better use existing strategic hiring funds to bring in under-represented tenure-track faculty.
 IUPUI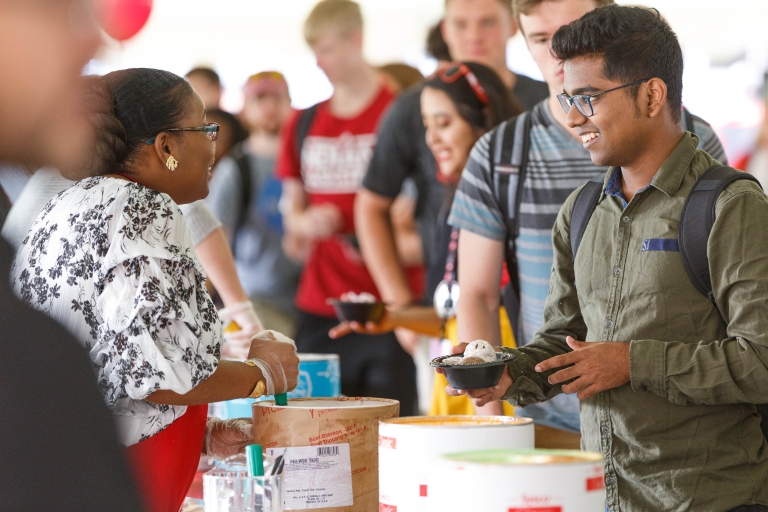 With its strong commitment to diversity and inclusion, IUPUI is one of only a few universities to be recognized with the HEED Award each year since it was established in 2012.
Standing out among its efforts to increase diversity and inclusion on campus are:
Implicit/unconscious bias training: Before serving on any executive-level search committee, committee members must complete a two-hour implicit bias workshop. Response has been excellent to the workshops, which have been requested by a number of units across campus.
Climate survey: In 2018, IUPUI completed a climate survey of its students, faculty and staff as a follow-up to a similar 2014 survey. The survey results are not only provided at the campus level, but diversity leadership meets with the deans and their leadership teams to review results specific to their schools and programs. More than 80 percent of students, faculty and staff say IUPUI is a place where they feel free to be themselves and that values diversity.