BLOOMINGTON, Ind. – The National Science Foundation has awarded Trusted CI, the NSF Cybersecurity Center of Excellence, a $12.5 million renewal grant to extend the center through 2024.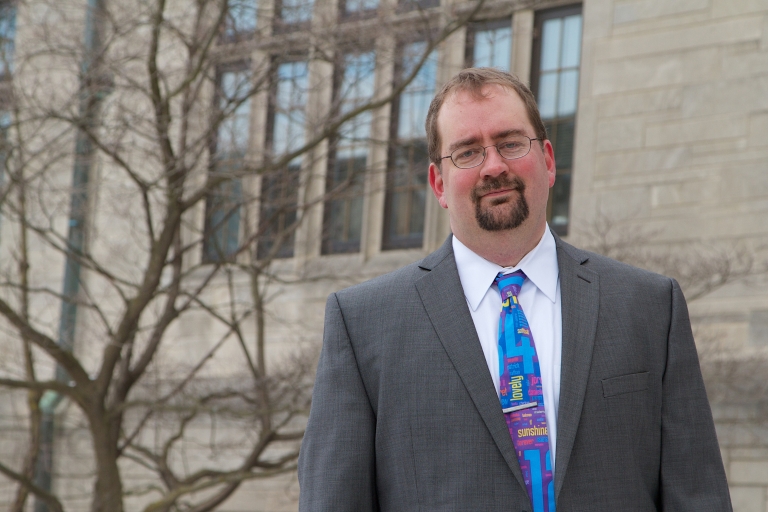 The Indiana University Center for Applied Cybersecurity Research is the lead organization for the NSF Cybersecurity Center of Excellence, in collaboration with the National Center for Supercomputing Applications, the Pittsburgh Supercomputing Center, the University of Wisconsin-Madison, Internet2 and the U.S. Department of Energy's Lawrence Berkeley National Laboratory.
"As with the internet broadly, scientific cyberinfrastructure continues to be negatively impacted by cybercrime and other cyberattacks," said Von Welch, director and principal investigator of Trusted CI and director of the IU Center for Applied Cybersecurity Research. "Our role is to lead the adoption of a comprehensive cybersecurity framework to support the NSF-funded research and open science."
Over the past seven years, Trusted CI pioneered and set the standard for the NSF Cybersecurity Center of Excellence through continuous innovation in cybersecurity, and cultivating the NSF community's trust in Trusted CI as a partner and a leader. Thus far, Trusted CI has helped over 250 projects improve their strength in cybersecurity.
Video: Learn more about the NSF renewal grant to Trusted CI
In addition to work toward a comprehensive cybersecurity framework, Trusted CI will initiate an innovative training program in 2020. Working with regional networks throughout the country, Trusted CI will train a wide range of people in cybersecurity skills to protect national research endeavors.
To better address the challenges of cybersecurity and research, IU also recently appointed Welch as executive director for cybersecurity innovation, a universitywide role responsible for leveraging IU's cybersecurity operational and research strengths to address challenges faced across the nation.
"For almost 20 years, IU has methodically grown our operational, development and research capacities for cybersecurity as an innovative partner," said IU Vice President for Information Technology and Chief Information Officer Brad Wheeler. "In addition to Trusted CI and the IU Center for Applied Cybersecurity Research, IU's national leadership in cybersecurity is highlighted by programs such as OmniSOC, our security operations center serving higher education, and ResearchSOC, which complements the NSF CCoE with operational cybersecurity services."
"Trustworthiness is at the heart of scientific discovery and reproducibility," said Manish Parashar, director of NSF's Office of Advanced Cyberinfrastructure. "As a result, cyberinfrastructure enabling scientific research and discovery must be trustworthy. The Trusted CI project is a key investment by NSF toward realizing a more trustworthy scientific cyberinfrastructure and research landscape."
Trusted CI works directly with the open science community to tackle individual projects and cybersecurity-related challenges and to share effective practices through monthly webinars and publications. Trusted CI also hosts the annual NSF Cybersecurity Summit, bringing together over one hundred members of the community to share experiences and form key relationships.
About the IU Center for Applied Cybersecurity Research
The Center for Applied Cybersecurity Research, a research center affiliated with the IU Pervasive Technology Institute, is part of the comprehensive approach to cybersecurity at IU, which includes Trusted CI; the Maurer School of Law; the Kelley School of Business; the School of Informatics, Computing and Engineering; ResearchSOC; and Information Security, which includes OmniSOC, REN-ISAC and the University Information Policy and Security Offices.
IU Research
Indiana University's world-class researchers have driven innovation and creative initiatives that matter for nearly 200 years. From curing testicular cancer to collaborating with NASA to search for life on Mars, IU has earned its reputation as a world-class research institution. Garnering $604 million in sponsored programming funds in fiscal year 2017-18 from 868 partners, IU researchers are building collaborations and uncovering new solutions that improve lives in Indiana and around the globe.