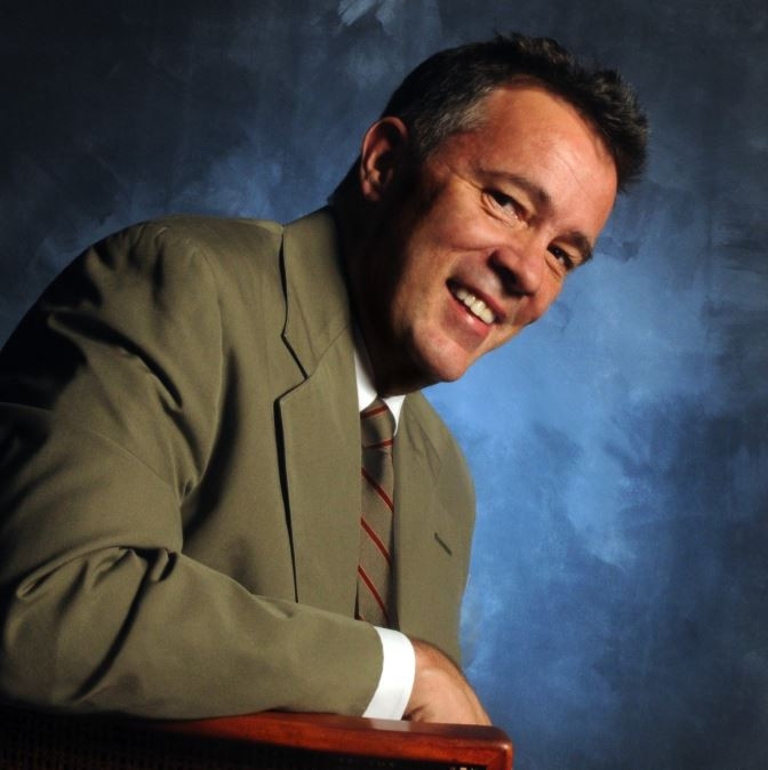 Edgar Meyer, a double bass virtuoso and accomplished composer, will perform Oct. 5 with banjo player Béla Fleck, percussionist Zakir Hussain and special guest Rakesh Chaurasia in the first event of IU Auditorium's 2019-20 season.
Meyer has won multiple Grammy Awards, been named a MacArthur Fellow and received the Avery Fisher Prize. He earned his B.M. from the Jacobs School of Music in 1984 and is a visiting professor of double bass at the Curtis Institute of Music in Philadelphia.
Meyer answered questions about his career and his artistry in advance of the October concert.
Question: What initially attracted you to playing the double bass?
Answer: My father played bass and loved music. It passed directly to me.
Q: As you developed mastery, what about the instrument has inspired or surprised you?
A: On the one hand, it is physically difficult. Just to sound nice can be quite a challenge. However, it is an art form unto itself, and the real issue is to use your imagination to make the instrument sing and dance, and to connect to others.
Q: You've worked with Yo-Yo Ma, Chris Thile, Béla Fleck, Zakir Hussain and several others. How does it feel when you connect musically in performance with another musician?
A: Music is about connection. I learn the most from Bach, Beethoven and Mozart, and in that sense, I feel especially connected to them. I have also learned tremendous amounts from each of the people you mentioned and cherish those connections. Music is a shared body of knowledge. It connects almost all humans, and the pathways between all the different musics are intricate and rich.
Q: You're also a renowned composer, fusing classical and bluegrass styles. What about those genres make them complementary in a fusion?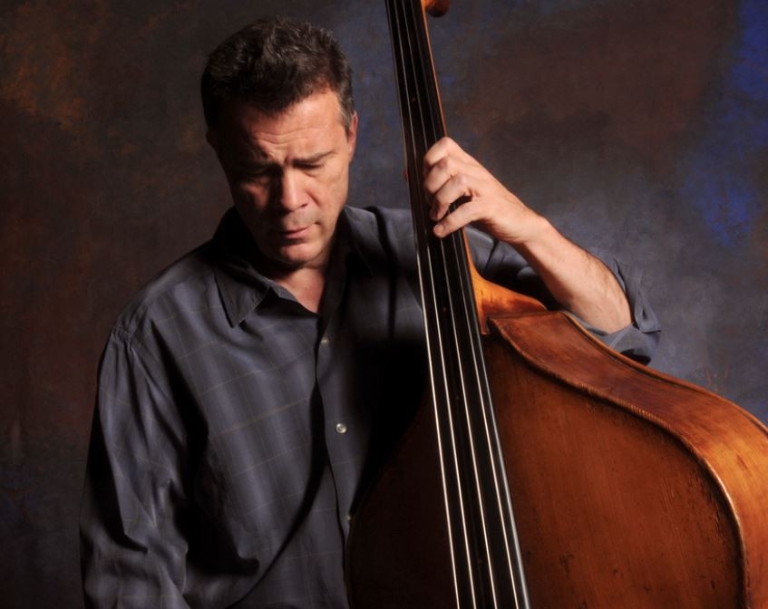 A: I would have to say that jazz is a strong influence in my writing, but it is almost less obvious possibly because it is more common. Indian music has always been a peripheral influence, gradually taking up more space after spending the last decade around Zakir. All of these forms of music inform each other, and in this day and age, the crosstalk is intense. There is no pure vein of any music really. The majority of interesting music is at the intersection of multiple points of view.
Q: What do you most enjoy expressing when composing music?
A: I have no favorite part of writing music. It can be quite consuming, and very interesting to bring in as much as possible, and to explore as much as possible.
Q: What would you consider highlights or turning points in your career?
A: There were four milestones. The first was playing with Sam Bush, Jerry Douglas, Béla Fleck and Mark O'Connor at the 1985 Telluride Bluegrass Festival. The second was premiering my first string trio with Daniel Phillips and Carter Brey at the Santa Fe Chamber Music Festival in 1986. The third was starting to work with Chris Thile about 20 years ago. The fourth was starting to work with Zakir about 12 years ago.
Q: What memories of people or events at IU do you consider especially memorable?
A: I have many formative memories from my time at IU. Josef Gingold showed me possibilities beneath the surface of the music. Janos Starker introduced me to a rigor I had not previously conceived. Stuart Sankey helped me understand that these things could apply to the double bass.
Q: How does it feel to return to the IU Bloomington campus to perform?
A: It is exciting to see again this world that meant so much to me during a formative time in my life.
Q: What might audiences find especially interesting during the Oct. 5 performance at IU Auditorium? Is there anything they especially should listen for?
A: Without knowing us, I am not sure how this would be possible, but I think it would be interesting to observe how much we all learn from each other.
The Oct. 5 concert begins at 8 p.m. at IU Auditorium, 1211 E. Seventh St. Ticket prices start at $15 for IU students, $23 for the general public. They can be purchased by visiting the IU Auditorium website or calling 812-855-1103.