Celebrate the opening of the Arnolt Center for Investigative Journalism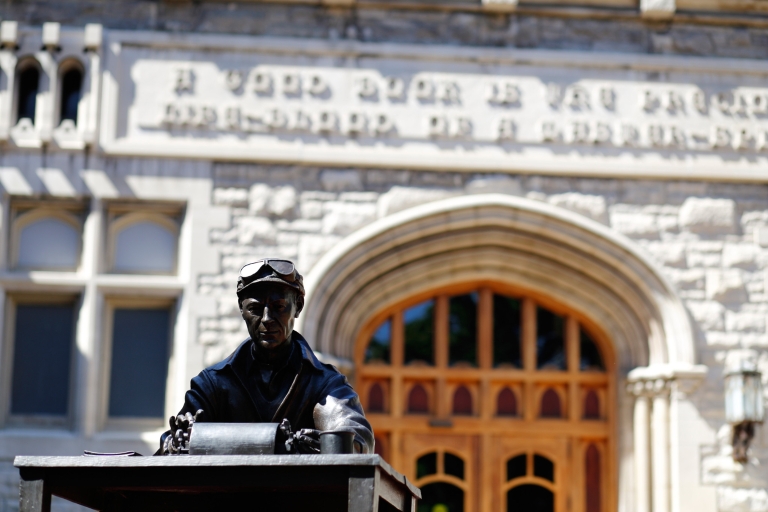 The Michael I. Arnolt Center for Investigative Journalism will commemorate its opening with a full-day celebration and symposium on Tuesday, Sept. 10, at Presidents Hall featuring panel discussions, a ribbon-cutting and a keynote address by Scott Pelley of "60 Minutes."
The day's events are free and open to students, journalists and members of the public. Panelists include journalists from Gray Media, Deadspin, CBS Morning News, NPR, Scripps Howard and The Indianapolis Star. Events start at 10 a.m., with a ribbon cutting at 2 p.m. Pelley will give his keynote address at 6 p.m.
IU receives grants to help high school educators teach dual-credit courses
IU was awarded three grants of more than $1.5 million to improve dual-credit programs among high school teachers in Indiana and surrounding states.
The Higher Learning Commission will require teachers to complete their master's degree with at least 18 credit hours in the course they teach. The grants from the Indiana Department of Education and the Indiana Commission for Higher Education allow dual-credit teachers to acquire scholarships for graduate courses at IU.
According to a survey by Sondhi Solutions, 87 percent agree that IU master's courses have added to their knowledge of the dual-credit subjects they teach high schoolers. All dual-credit instructors will be required to have their master's degree starting in 2022.
Tour campus from anywhere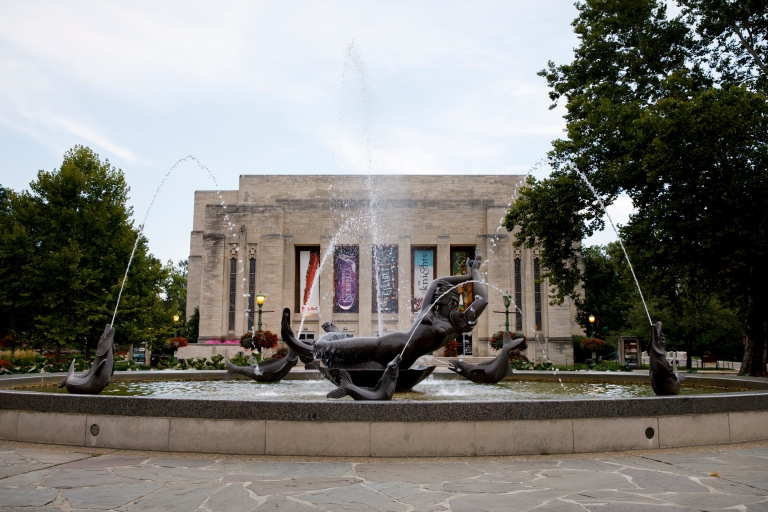 In addition to in-person tours, anyone interested in IU Bloomington can now explore campus from anywhere thanks to a virtual-reality tour on YouTube.
Discover the beautiful campus in 360 degrees. Click or press and drag the video to take a full look around.
WTIU to premiere local fingerstyle guitar documentary
Produced in Bloomington, "Fingerstyle! Indiana's Guitar Festival" will premiere on WTIU and Facebook Live at 8 p.m. Sept. 19
The documentary was recorded at the 2019 Indiana State Fingerstyle Guitar Festival in Nashville, Indiana. It follows guitarists at the two-day festival who competed for a custom-made guitar and a ticket to participate at the international competition.
The documentary is a companion to "Country Music" a series by Ken Burns that will also air on WTIU. The series includes interviews and biographies from more than 80 legendary singers such as Dolly Parton and Johnny Cash. It also includes Bill Monroe, the founder of the annual bluegrass festival in Bean Blossom, Indiana. The series airs Sept. 15 to 18 and Sept. 22 to 25 on WTIU.
A sneak peek of both documentaries is scheduled from 6 to 8 p.m. Sept. 5 at Brown County Playhouse.
The free event includes a sampling of the shows, a discussion about country music and southern Indiana, and live music.
Learn how Generation Z is leading the way for inclusivity on campus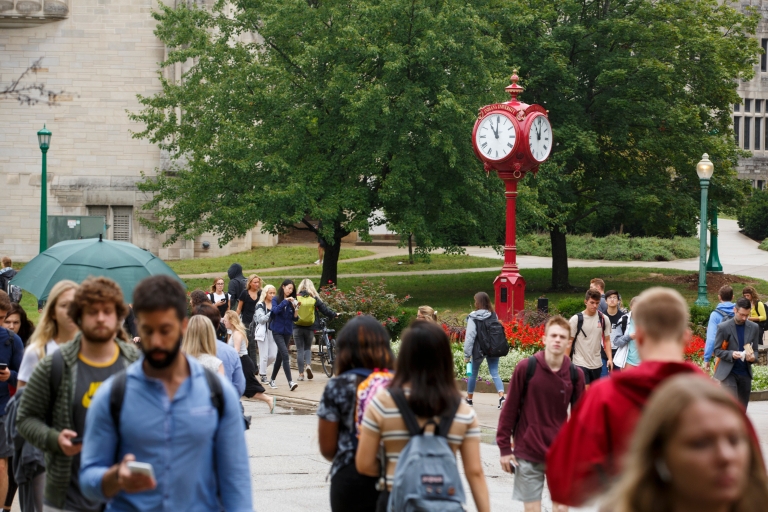 A leader of diversity and organizational change, Damon A. Williams will speak at IU about Generation Z taking charge of inclusivity in higher education.
He will speak at 4 p.m. Monday, Sept. 9, in Presidents Hall.
An architect of the Inclusive Excellence movement, Williams has more than 40 years of experience in research and teaching in American higher education. His studies suggest academic institutions' success depend on how well the diversity of students, staff and faculty is valued.
Williams will also be hosting workshops with leaders in the College of Arts and Sciences across the Bloomington campus.
Hamilton Lugar School announces new executive associate dean, adds 3 faculty members
Four new faces join nearly 120 other leading scholars at one of the largest international affairs schools in the country.
John H. Hansen is the new executive associate dean for the Hamilton Lugar School. The current history professor and director of the African study program will oversee the school's four academic departments as well as two dozen institutions and programs.
The school also added Michael De Groot, Wendy Leutert and Stacy Van Vleet to the faculty roster. These newcomers are experts in Russian foreign relations, Chinese economics and trade, and Tibetan studies. They will teach both at the graduate and undergraduate level.