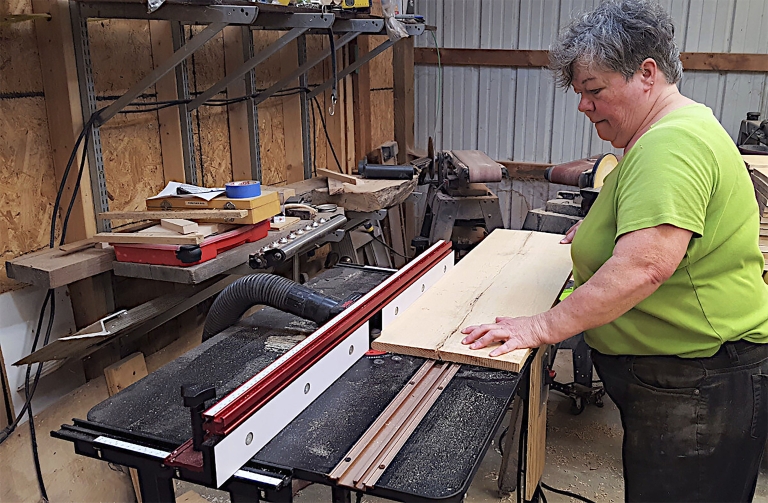 Just steps away from the Ellettsville log cabin she calls home, Indiana University School of Education adult education professor Marjorie Treff has a workshop filled with woodworking equipment.
Here, she dedicated more than 50 hours over the summer to restoring a 12-foot waterwheel that is part of a grist mill used to grind corn into cornmeal.
"It's as rewarding as finishing a dissertation," she said about completing the project.
Treff and her woodworking team displayed their restored waterwheel at the 35th annual White River Valley Antique Show, which took place Sept. 5 to 8 at the Daviess County Fairgrounds. The mill and wheel were built in 1996 by members of the White River Valley Antique Association.
A native of Kendallville, Indiana, Treff moved to Monroe County in 2014 to teach graduate-level education courses at IU. When she bought her 5-acre property, her woodworking friends asked to store their equipment in her pole barn, which led her to become curious about woodworking, Treff said. Access to practicing her new hobby was literally just outside her door.
"It's like having my own shop class," she said.
Treff said she enjoys group projects and started out building her own workbench with a friend. That project took over a year.
Then she upgraded to the roughly 3,000-pound waterwheel project, which took a couple of months. Her woodworking teacher and friend Brian Dotson asked if she and two other friends could help him restore the wheel for the antique association.
Her woodworking hobby is a great way to meet new people and serve the community, she said. Treff's group contributed by building pieces of the wheel in their own workshops and then met to assemble the final product. She said the unpaid project required the team to supply their own power tools.
Treff said that while her hobby is a fun way to develop friendships, one must pay great attention due to the constant danger inherent in woodworking. For example, she once broke her arm on a table saw.
The woodworking craft has even improved her teaching, she said.
"I'm a big-picture kind of person," she said. "It's hard for me to look at one small thing and write instructions for that particular component."
With a big project like the waterwheel, Treff had no choice but to work piece by piece instead of thinking about the project as a finished product, she said. She now applies those new skills while teaching her graduate students.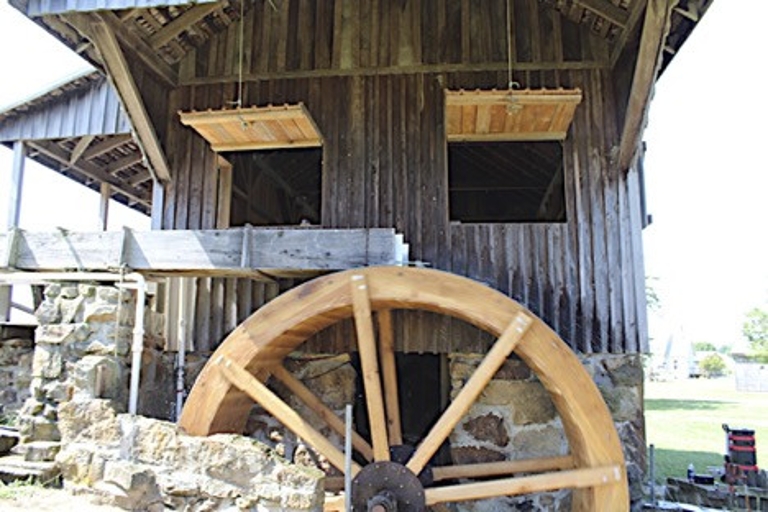 She also takes on smaller projects. She began making tobacco pipes after she met Italian pipemakers Roberto and Silvana Ascorti at a Bloomington event. She traveled to Italy and stayed with the Ascortis for three weeks to explore their workshop and learn the fundamentals of creating pipes of her own.
Pink ivory, an exotic wood, has become her signature material. Four of the 17 pipes she has made are still available at The Briar & The Burley pipe shop in Bloomington.
So far, the wheel has been her largest project.
"Now that I've done this one, I want to do another one," Treff said about the wheel.