Indiana University has appointed a committee to identify candidates for the position of IU Cinema director.
Provost Professor Greg Waller, unit director of Cinema and Media Studies at The Media School, will chair the committee, which was appointed by IU Bloomington Provost and Executive Vice President Lauren Robel.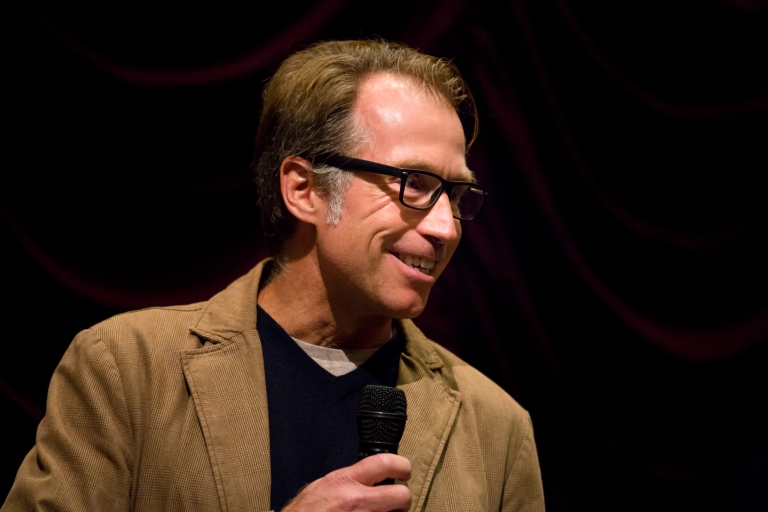 The new director will succeed the cinema's founding director, Jon Vickers, who was named to the position in 2010. He intends to remain in Bloomington and pursue other business ventures.
Since the cinema opened in 2011, it has grown its national reputation as an innovative, collaborative, ambitious and sustainable film program, with a distinct academic programming model.
The director is responsible for setting IU Cinema's strategic direction, financial management, resource development, staff supervision, and oversight of academic and public-facing programs; and maintaining and fostering close working relationships with both IU partners and filmmakers, distributors and industry leaders.
The director is also strategically and programmatically involved in many of the other film and media initiatives on the Bloomington campus and within the region, such as collaborative projects and programming, support and development of multidisciplinary academic film symposia, board and committee participation, and other service work. IU Cinema serves as a conduit and leader in many initiatives that link multiple film and media units or collections, as well as other academic units serving the arts and humanities on the Bloomington campus.
Since 2011, IU Cinema has hosted more than 2,700 public events and 200 visiting filmmakers and scholars, including such luminaries as actor Meryl Streep and directors Werner Herzog and Ava DuVernay.
Through its Creative Collaborations program, IU Cinema has partnered with more than 250 campus and community collaborators on more than 1,200 cross-disciplinary, film-related screenings and events.
The 260-seat venue is THX Certified to guarantee an experience that matches the filmmakers' intentions as closely as possible; its 16mm and 35mm changeover film projectors and archival booth practices allow IU Cinema to show prints from any archive in the world. IU Cinema also has an orchestra pit, where live music accompanies silent films multiple times each year.
As founding director, Vickers was responsible for setting the vision and path for IU Cinema's growing national reputation as a leading film program. Over his tenure, IU Cinema issued over 290,000 tickets – nearly 140,000 of which were free – presented 2,253 unique programs, and hosted 210 filmmakers and 18 world premieres. Campus partnerships include Double Exposure with The Media School and Jacobs School of Music, through which student composers and filmmakers are matched to create original works.
Over his more than 25 years in the business, Vickers has overseen the final construction and launch of three film venues and programs in the Midwest, all of which have gained some level of national reputation. He previously served as managing director of the DeBartolo Performing Arts Center at the University of Notre Dame, home to Indiana's first THX Certified Cinema, as well as four live performance spaces. In the early 1990s, he also opened the Vickers Theatre with his wife, Jennifer; the venue is an independent, single-screen arthouse in Three Oaks, Michigan, that still thrives today.
Vickers cites a favorite quote from Roger Ebert: "When you show the right movie in the right setting, the movies are still magic. That's when a movie theater can reach a higher level and become an empathy machine."
The search committee includes faculty and staff representatives at IU Bloomington. In addition to Waller, they include:
Terri Francis, associate professor and director of the Black Film Center/Archive.
Joan Hawkins, associate professor in The Media School.
Arthur Liou, Herman B Wells Endowed Professor of Digital Art in the Eskenazi School of Art, Architecture + Design.
Rachael Stoeltje, director of IU Libraries Moving Image Archives.
Konrad Strauss, professor and chair of audio engineering and sound production in the Jacobs School of Music.
Jennifer Piurek is director of communications and special projects with the Office of the Provost.