Indiana University offers a wide range of safety resources to its students and employees. But it can sometimes be difficult to keep track of the information and have it ready should you ever need it.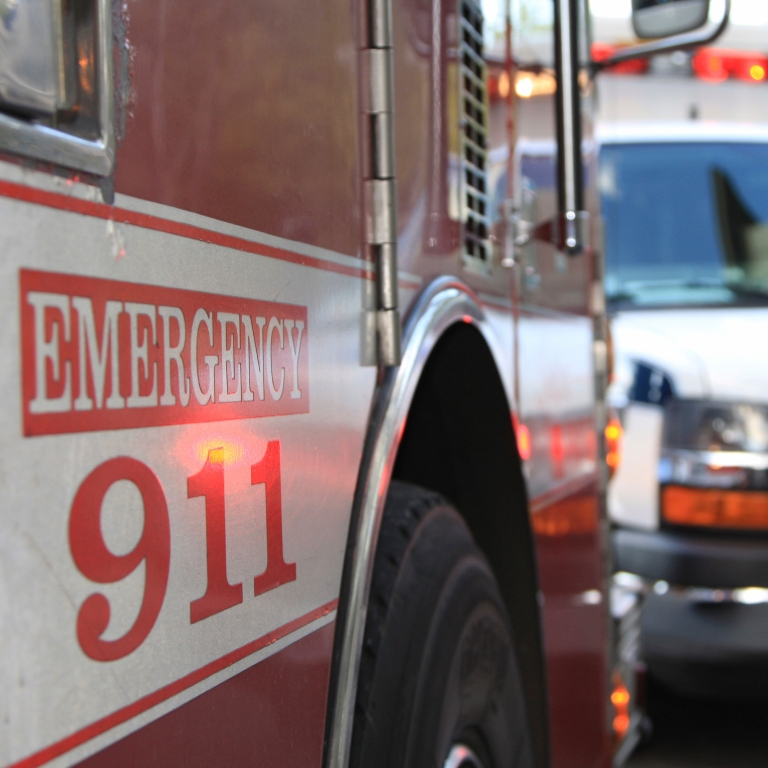 To help, Inside IU Bloomington created this guide of six safety resources to bookmark. Some may be new to you, and others are just a good reminder. Either way, you can keep this information handy for future reference.
Know who to call
For emergencies, calling 911 is obvious, but it's also good to save a few extra numbers to your phone. The number for the IU Police Department-Bloomington is 812-855-4111. During emergencies, the Bloomington campus emergency information hotlines are 877-482-5486 (toll free) and 812-855-9227.
A full list of emergency contacts, including the sexual assault crisis line and the crisis and suicide hotline, are available on the Protect IU website. Go ahead and bookmark this page, as well as add a few of the key contacts to your phone for easy access.
Call the safety escort
If you are on or near campus late at night and find yourself needing a ride, the safety escort is available to students as well as employees. Can call 812-855-SAFE (7233) or use the TapRide app, available on Google Play and the App Store.
Service is available from 8 p.m. to 1:45 a.m. daily, except during school breaks.
Take a training class
If there is a safety topic you'd like to know more about, check to see if IU offers online or in-person training.
Find a full list of trainings from IU Police, Emergency Management and Continuity, and Environmental Health and Safety, as well as how to contact the IUPD-Bloomington training coordinator.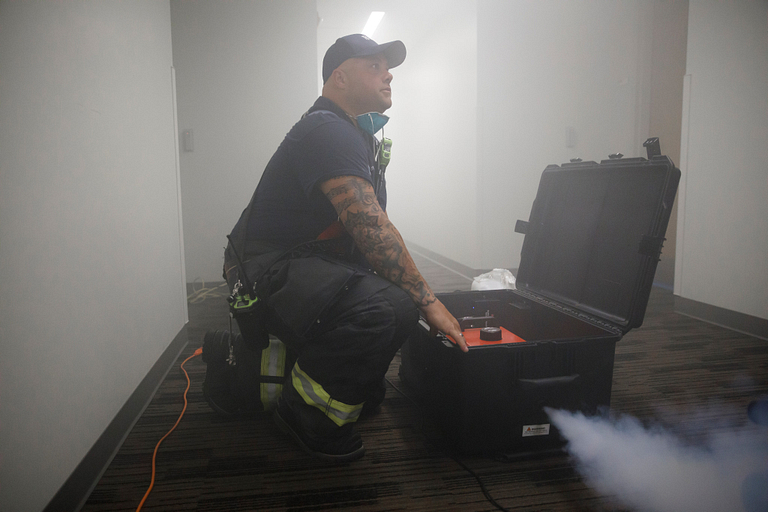 Earn an Emergency Preparedness Certificate
Offered by Emergency Management and Continuity, this Emergency Preparedness Certificate program is self-paced to help students, faculty and staff be prepared in case of disaster.
The certificate requires six specific one- or two-hour trainings that are available online and in person, as well as four elective trainings. The required topics include building an emergency kit, active aggressor training and more. And the electives are topics such as fire extinguisher training, CPR and AED, and emergency planning.
Sign up for IU-Notify
IU-Notify is how IU communicates with all of its students and employees in cases of immediate dangers. Those could include severe weather, hostile intruders, ongoing threats and sexual assaults.
Messages from IU-Notify will announce situations and provide guidance.
You can sign up to get IU-Notify alerts in the mode you prefer, including text messages, calls to cell phones or landlines, and/or emails. The alerts will also appear on digital signs and some desktop computers on campus.
Use the Guardian App
If you'd rather have one place for all your safety resources, the Guardian safety app is a good start.
The app, available at the App Store and Google Play by searching "Rave Guardian," offers an inbox for IU-Notify, a way to send anonymous tips to police, and contact info for safety and wellness services.
An additional feature is the safe walk timer that allows a user to send a message letting someone know you're walking and it should take a certain amount of time. When that time is up, users get an alert to let that person know they've arrived safely, and the friend gets an alert that you should've arrived at your destination.