BLOOMINGTON, Ind. – Scott Pelley, correspondent for "60 Minutes," will give the keynote address at the Sept. 10 launch of the Michael I. Arnolt Center for Investigative Journalism at Indiana University Bloomington.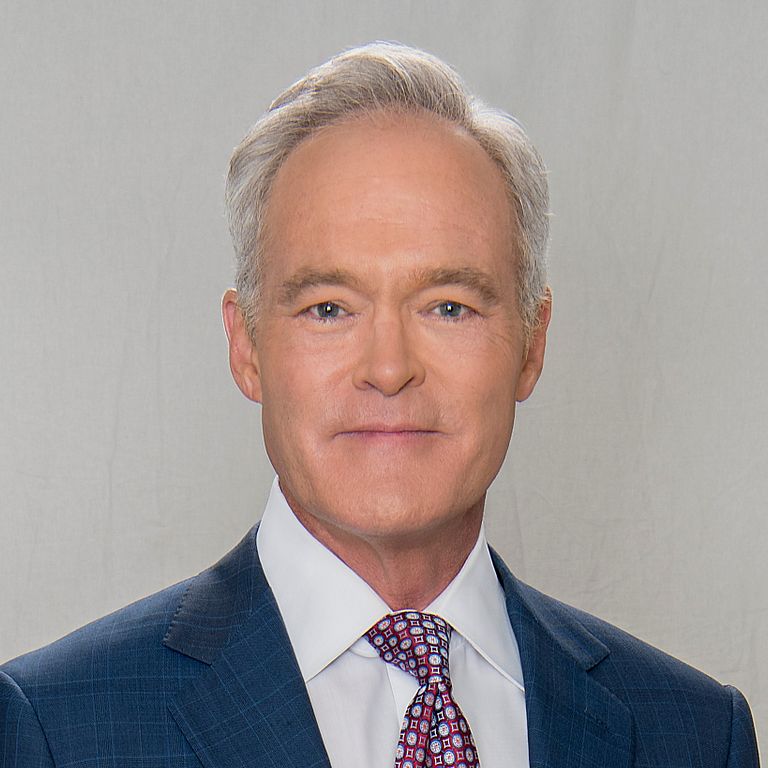 Pelley will speak at 6 p.m. in Presidents Hall of Franklin Hall. His talk is the concluding event of A New Era for Investigative Journalism, a daylong celebration and symposium to launch the Arnolt Center.
Funded by a $6 million gift from alumnus Michael I. Arnolt, the center will teach about and produce high-quality, multimedia investigative journalism. It is housed in The Media School but is editorially independent of the school and IU.
"We are thrilled that a journalist of Scott Pelley's caliber with no personal ties to Indiana University has generously agreed to participate in the launch of the Arnolt Center," said center director Kathleen Johnston. "Pelley and all the other journalists participating in the event are doing so because they have a commitment to expand investigative reporting in this country. Here at the Arnolt Center, we will train the next generation of investigative journalists in a working newsroom that will report on issues important to Hoosiers and the rest of the country."
In addition to Pelley's keynote, the launch will feature a 2 p.m. ribbon-cutting and panel discussions by journalists, including:
"Investigative Sports Journalism in a Multimedia World"
Mark Alesia, former investigative reporter at The Indianapolis Star.
Kenny Jacoby, data reporter at Gatehouse Media.
Diana Moskovitz, senior editor at Deadspin.
Zach Osterman, IU Athletics reporter at The Indianapolis Star.
"Investigative Journalism's New Golden Age? The Rise of Nonprofits"
Dee J. Hall, managing editor at Wisconsin Watch.
Brant Houston, Knight Chair in Investigative and Enterprise Reporting at the University of Illinois.
Christina Jewett, senior correspondent at Kaiser Health News.
"The New Muckrakers: Investigative Reporting in the 21st Century"
Duane Pohlman, investigative reporter for WKRC Cincinnati.
Cheryl W. Thompson, investigative correspondent for NPR and board president of Investigative Reporters and Editors.
Lee Zurik, director of investigations at Gray Television.
"Pro Tips: Putting Your Investigative Skills to Work"
Steve Berta, investigations team leader at The Indianapolis Star.
Terri Cope-Walton, news director at WRTV-6 Indianapolis.
Kate Glover, news director at WNDU South Bend.
Andy Hall, executive director at Wisconsin Watch.
The center welcomed its first four graduate students – Media School Master of Science students who will earn about one-third of their credit hours working in the center – at the start of fall semester last week. Undergraduate students will also work for credit in the center.
"I am humbled to be a part of the creation of the center and truly excited about what it will do – the difference it will make holding government, public institutions, businesses and individual wrongdoers accountable," Arnolt said. "I expect the mantra 'To be fair, accurate and thorough' – drilled into me as a reporter for The Elkhart (Indiana) Truth and practiced at the center – will lead to making a difference and having an impact, today and tomorrow, for those who reside within the state of Indiana, the region, the nation and even internationally."
The students' work will be made available to local, regional and national news outlets in an effort to supplement their reporting at a time when many are losing newsroom staff. In June, the center announced a partnership with Gray Media Group that partners students with professional journalists on investigative projects across Gray's nationwide platform. It's also in partnership discussions with other state and national media companies.
The day's events are free and open to students and the public.