BLOOMINGTON, Ind. – Indiana University Bloomington, one of America's leading research universities, is joining seven other member institutions of the Association of American Universities to improve the educational experience of doctoral students and to more effectively promote the diverse career pathways available to them.
The AAU PhD Education Initiative aims to promote more student-centered doctoral education at AAU universities by making diverse career pathways more "visible, valued and viable."
As a member of the pilot cohort of the new initiative, IU Bloomington will seek to implement reforms within its graduate programs in the arts and humanities and in the STEM fields of science, technology, engineering and math. These reforms will address the culture, behavior, policies and practices necessary to construct student-centered educational environments and to successfully prepare doctoral candidates for careers both within and outside of academics.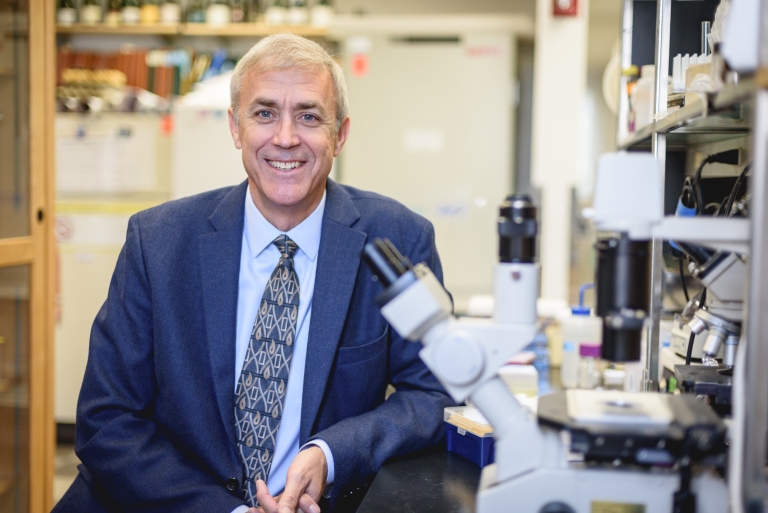 David Daleke, IU Bloomington vice provost for graduate education and associate dean of the University Graduate School, will serve as the campus's project leader and liaison to the AAU. He has led a number of projects within the University Graduate School related to graduate student success, including recent initiatives focused on graduate career outcomes.
"Indiana University Bloomington is well-positioned to participate in this important new initiative," Daleke said. "A number of our academic departments have already initiated programs to more effectively engage their doctoral students in the exploration of diverse careers and that are focused on enhancing graduate student success.
"We are particularly excited that the College of Arts and Sciences' Department of History and Department of Psychological and Brain Sciences, both of which are making efforts in diverse career training, have volunteered for this project. Additionally, the campus has a strong commitment to – and proven expertise in – career and professional development, as well as the use of data analytics, which will be invaluable as we seek new strategies and approaches to meeting the expectations of our doctoral students and preparing them for successful careers."
The other pilot cohort campuses in the AAU initiative are Boston University, Duke University, the University of Illinois at Urbana-Champaign, the University of Iowa, the University of Missouri, the University of Texas at Austin and the University of Virginia.
Support for IU's participation in the first phase of the AAU initiative will come from the College of Arts and Sciences, the University Graduate School and the Office of the Vice Provost for Graduate Education.
About the AAU
Founded in 1900, the Association of American Universities is composed of America's leading research universities. AAU's 62 research universities transform lives through education, research and innovation.
Its member universities earn the majority of competitively awarded federal funding for research that improves public health, seeks to address national challenges and contributes significantly to our economic strength, while educating and training tomorrow's visionary leaders and innovators.
AAU member universities collectively help shape policy for higher education, science and innovation; promote best practices in undergraduate and graduate education; and strengthen the contributions of leading research universities to American society.