BLOOMINGTON, Ind. – The U.S. Environmental Protection Agency has awarded a $5,999,860 million grant to Indiana University to support long-term measurements of airborne pollutants near the Great Lakes.
The cooperative agreement will support the Integrated Atmospheric Deposition Network, in agreement with the Great Lakes Restoration Initiative Action Plan. The award will be distributed incrementally over the next five years and will be overseen by Marta Venier and Amina Salamova, scientists in the O'Neill School of Public and Environmental Affairs.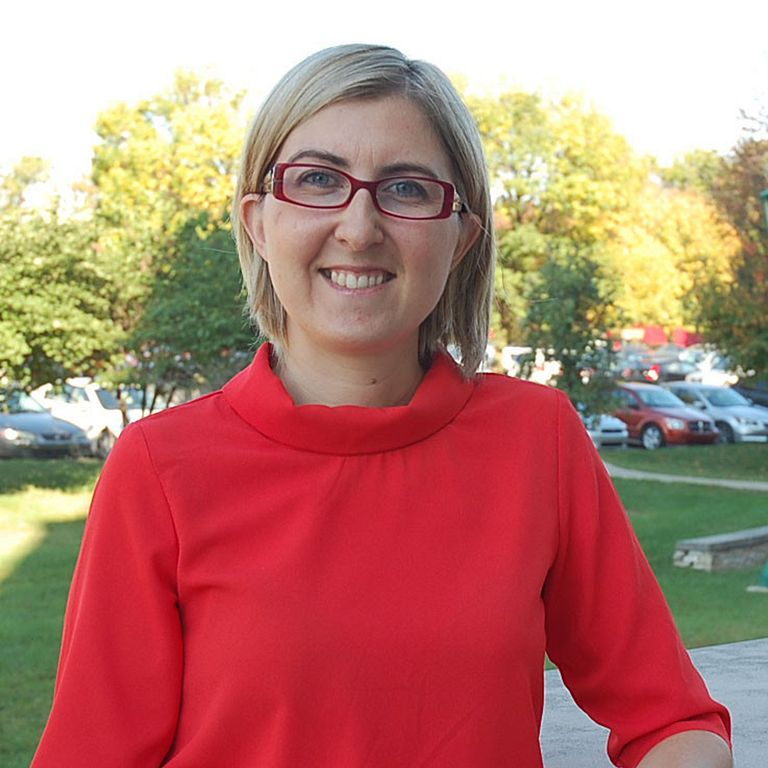 "IADN is one of the longest and most successful monitoring programs in the world, and we are pleased that the EPA has once again awarded this grant to us so we can continue our work for another five years," Venier said. "Long-term monitoring networks like IADN are essential in understanding the behavior of pollutants in the atmosphere and making the link between policy and science."
The Integrated Atmospheric Deposition Network, which has been managed at IU for the past 25 years under the leadership of Distinguished Professor Ronald Hites, is a joint venture between Environment and Climate Change Canada, the Ministry of the Environment, Conservation and Parks and the EPA's Great Lakes National Program Office.
"This grant will enable IU to lead this important program and provide much-needed data on the temporal and spatial trends of air pollutants in the Great Lakes basin," Salamova said. "This next stage of IADN will provide new data aligned with the EPA's priorities that will help fill gaps in our knowledge about the Great Lakes environment."
The network monitors toxic pollution at both urban and rural sites across the Great Lakes basin, including sampling stations in Eagle Harbor and Sleeping Bear Dunes in Michigan; Sturgeon Point, New York; Chicago; Cleveland; and Point Petre, Ontario. Samples collected from the stations help researchers better understand the lake-wide trends of persistent toxic chemicals entering the Great Lakes.
"This is important research that will help advance our understanding of trends in chemical pollutants while allowing us to see the impacts of our efforts to reduce toxic contamination and protect these binational treasures," said Cathy Stepp, EPA Region 5 administrator and Great Lakes National Program manager. "We're pleased to award this funding to Indiana University for continued monitoring of airborne toxics."
Since the 1990s, more than 1 million measurements of polychlorinated biphenyls, pesticides, polycyclic aromatic hydrocarbons, flame retardants and other toxic chemicals have been taken. These data help researchers assess trends of toxic chemicals in and around Great Lakes air, estimate the airborne contribution of toxic chemicals to the lakes, and discover emerging chemicals that threaten the lakes.
Venier and Salamova expect the project to do several things in the Great Lakes region, including:
Create a better understanding of the impact and trends of toxic airborne chemicals.
Improve understanding of emerging chemical concerns.
Allow environmental managers to make better decisions and deploy more effective strategies to reduce the presence of toxic chemicals in the air, water, sediment, fish and other wildlife.
About the Great Lakes Restoration Initiative
The Great Lakes Restoration Initiative was launched in 2010 to accelerate efforts to protect and restore the Great Lakes. Federal agencies have funded more than 4,700 projects totaling more than $2.4 billion to address the most important Great Lakes priorities, such as reducing agricultural nutrients and storm-water runoff, cleaning up highly contaminated areas of concern, combating invasive species and restoring habitats.
About the O'Neill School of Public and Environmental Affairs
The Paul H. O'Neill School of Public and Environmental Affairs at Indiana University is a professional school with 140 full-time faculty serving more than 4,000 students on two campuses: Bloomington and Indianapolis. Founded in 1972, the school was the first of its kind to combine public policy, management and administration with environmental sciences.
IU Research
Indiana University's world-class researchers have driven innovation and creative initiatives that matter for nearly 200 years. From curing testicular cancer to collaborating with NASA to search for life on Mars, IU has earned its reputation as a world-class research institution. Supported by $680 million last year from our partners, IU researchers are building collaborations and uncovering new solutions that improve lives in Indiana and around the globe.