Next week, I will have the pleasure of delivering my State of the Campus address. One of the most exciting and encouraging parts of that address is the ADVANCE grant that IUPUI was recently awarded by the National Science Foundation to launch Project EPIC at IUPUI: Evidence-Informed Promotion of Inclusive Climate. With support from this grant, IUPUI will be working to transform our leadership practices through workshops aimed at helping current leaders to better understand implicit biases and to practice engaging in behaviors that are particularly supportive of female faculty.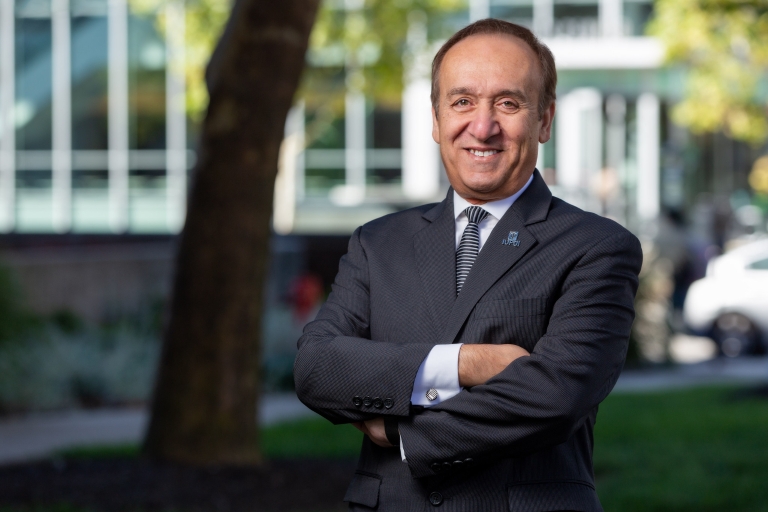 This grant serves as an important milestone in our campus's continuing efforts to make IUPUI a more welcoming and inclusive campus. In particular, Project EPIC reaffirms and strengthens IUPUI's commitment to improving the pipeline to academic leadership. With a combination of mentoring as well as assessment to facilitate systematic change in department climates, Project EPIC will address inequities in the representation, retention and advancement of women – and especially women of color – in the tenured ranks of science, technology, engineering and mathematical science departments, including social science departments such as economics, psychology and policy studies.
Project EPIC is the latest in a series of important initiatives that seek to address the challenge of underrepresentation in STEM fields. Among a number of others, these initiatives include the iDEW program in the School of Informatics and Computing and the Louis Stokes Alliances for Minority Participation, both of which are multimillion-dollar NSF-funded projects aimed at expanding the educational pipeline for underrepresented students in the STEM disciplines. IUPUI is also part of the inaugural cohort of 15 research-intensive universities participating in the Aspire Alliance's Institutional Change Network, co-led by the Association of Public and Land-Grant Universities and the Center for the Integration of Research, Teaching and Learning.
This important new grant also promises to create long-term solutions to overcome institutional barriers to advancement, particularly for women of color in the STEM disciplines. I consider this an important starting place for reshaping and improving our campus culture in this area and anticipate that the work we do through Project EPIC will also open doors to leadership opportunities for women in other disciplines on campus as well. In addition, this project promises to serve as a national model for institutions across the country.
I want to commend Executive Vice Chancellor Kathy Johnson, who serves as principal investigator on the grant, as well as the impressive team she has assembled, including co-PIs Gina Sanchez Gibau, associate vice chancellor for faculty diversity and inclusion; Evava Pietri, assistant professor of psychology; Margaret Stockdale, professor of psychology and department chair; and Pratibha Varma-Nelson, professor of chemistry and chemical biology.