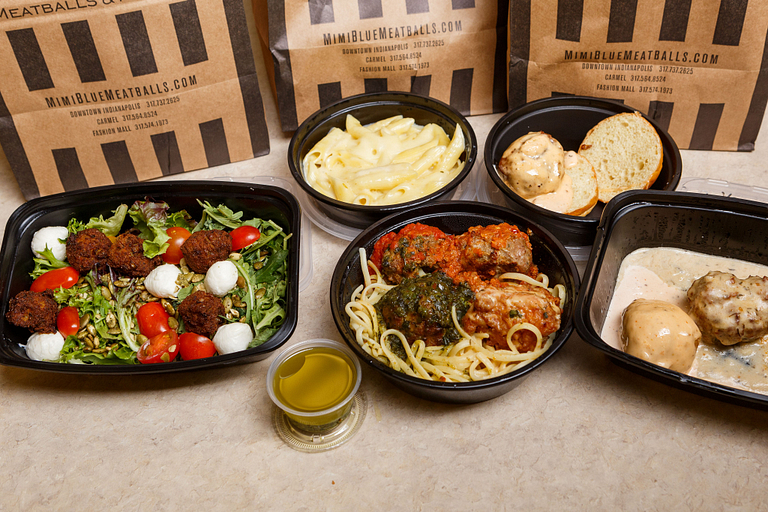 The clock striking noon and your stomach growling in unison can only mean one thing: lunchtime. But the only thing worse than your hunger pangs is the thought of fighting for a parking space in the bustling streets downtown – and then reclaiming a spot back on campus. Who can you call in your hour of need?
DoorDash, GrubHub, Postmates and Uber Eats are all jockeying to fill that niche. These companies make their bread and butter by picking up and delivering food from restaurants that don't offer delivery.
Along with these services, ClusterTruck has also been a prominent member of the city's meal-delivery business, though it has its own kitchen instead of bringing food from restaurants.
And while you might associate the first four companies with fast or junk food, they also offer healthier and more diverse alternatives from across the city. We rounded up a few favorites.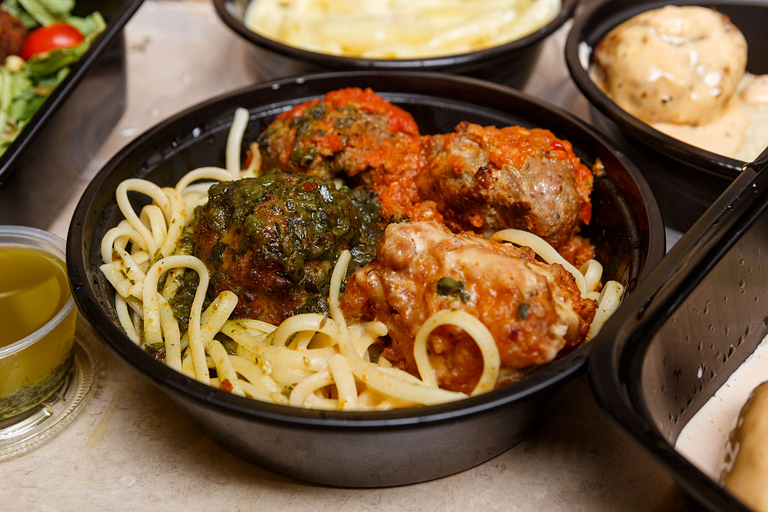 DoorDash
Mimi Blue Meatballs: You'll have a ball with eight kinds of balls and sauces to choose from. An order of four is $12.
Ali'i Poke: This Hawaiian restaurant is nothing to poke fun at. The Maui Poke Bowl comes with pineapple, mango, cucumber, pickled ginger, seaweed salad, scallion and sesame seeds with a mango-pineapple vinaigrette drizzled over your choice of ahi tuna, salmon, shrimp or tako for $9.50.
Krueger's Tavern: Even Freddy would have sweet dreams after enjoying Krueger's pub fare such as the Chicken Parm, topped with arrabbiata sauce, arugula, Parmesan-herb ricotta and pesto mayo on muffuletta bread, for $13.75.
GrubHub
ThaiTanium: Test your mettle with a spicy dish like Roasted Duck Curry at $14.99, or play it safe with the Pad Kee Mao (drunken noodles) for $11.99.
Punch Burger: Give hunger a knockout punch with the Good Morning Burger, topped with bacon, cream cheese and a fried egg, for $7.95.
Asian Harbor: You won't harbor any ill will after trying the Passion Roll, filled with pepper tuna, eel, salmon, yellowtail, asparagus, avocado and masago, for $13.95.
Uber Eats
Burger Study: You'll ace Burger 101 after a study session here with the Double Major or Ivy League burger, both priced at $13.
R&R Extreme Wings: There's no time for rest and relaxation when you have 17 wing sauces to try. Traditional wings are eight for $10.99, and boneless are seven for $9.50.
Sea Kings Seafood Kitchen: Enjoy fish and other seafood fit for King Triton, or even an alligator po'boy for $17.
Postmates
The Tamale Place: Load up your nachos, tacos and tortas with steak, chipotle chicken, black beans, fresh jalapeños, seven different sauces and pico de gallo, to enjoy along with your tamales. Tacos start at $2.49, tortas at $5.49, tamales at $3.49 and nachos at $6.99.
Three Carrots: This vegan eatery substitutes seitan for meat in its gyro and BLT, each costing $7.50.
King Wok Vietnamese Restaurant: With over 130 menu items, including shrimp tempura and chicken teriyaki, each for $6.99, it's good to be – and eat – like the king.