Researchers and historians wanting to know more about civic service and volunteerism in America will soon be able to turn to new archives at IUPUI.
The National Service Archives, a collection within the Ruth Lilly Special Collections and Archives at University Library, will be filled with documents not available elsewhere that tell the stories of civic service and volunteerism in America.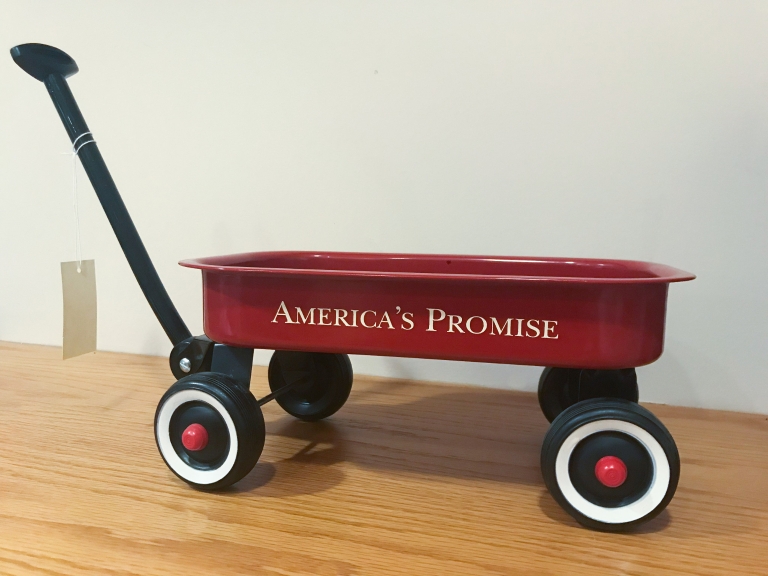 Items include documents from the Corporation for National and Community Service; papers from leaders like Sen. Harris Wofford, who helped create the Peace Corps and AmeriCorps; and stories and documents from volunteers themselves.
"It will be the one and only place to find materials like these," said Leslie Lenkowsky, a former chief executive officer for the Corporation for National Community Service and an IU professor emeritus. His papers will also be part of the collection.
To mark the creation of the collection, a panel discussion about Indiana University's history of community service will take place at 1:30 p.m. Sept. 27 at University Library. The event – which is part of the ongoing 200 Festival, the official kick-off to IU's year-long Bicentennial celebration – is open to the public, but an RSVP is required.
The panel will include Lenkowsky, IU President Emeritus Thomas Ehrlich, former CEO and co-founder of Service Year Alliance Shirley Sagawa, and IU and AmeriCorps alumna Kathy Souchet-Downey, who is the immigration and grants liaison for Rep. Andre Carson.
Former Indianapolis mayor Stephen Goldsmith, also a former board chair of the Corporation for National and Community Service, will moderate, and IU President Michael A. McRobbie and IUPUI Chancellor Nasser H. Paydar will make remarks.
Following the panel, 20 new members of AmeriCorps will take the oath of service and start their work with Public Allies – another famous service organization that counts Michelle Obama as one of its former directors in Chicago – in Indianapolis.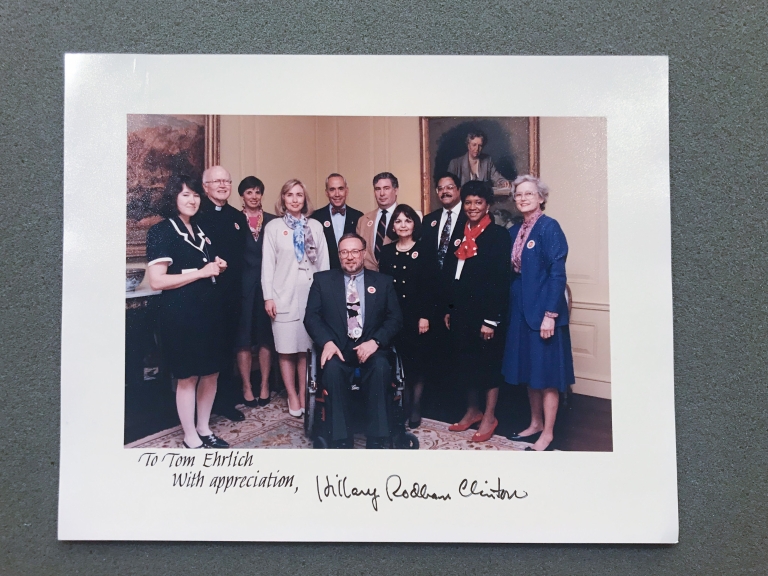 The archives' creation and the panel discussion also tie into the university's Bicentennial celebrations, which Lenkowsky said came together nicely because of IU's long history of community service.
While University Library has long had a philanthropic studies archive, the idea for a broader archive started with Ehrlich, who was one of the people who approached Lenkowsky with the idea.
"Nobody thought about creating an archive before this, but now that AmeriCorps is a mature program with more than a million people who've served and that has a presence in American life, there is a lot of scholarly interest," he said, noting that this year is the program's 25th anniversary.
Lenkowsky added that there is a lot of discussion about a loss of community and polarization in the country, and civic service and volunteering is one way to combat that. And the archives will be a place to learn the lessons of what worked and what didn't in the past.
In addition to the documents and items already gathered for the collection, the hope is that other organizations sponsoring national service will donate to it so it can continue to build out with documents, photographs and oral histories.
Like other service organizations, AmeriCorps has come a long way, and there are all kinds of documents to show that path, Lenkowsky said.
"The good news is that 1 million have served, 5,000 organizations have been created, and the footprint is there," he said. "The bad news is, there could always be more."