Fall officially started this week, but the picturesque tree colors are still a few weeks away.
According to the Smoky Mountains 2019 Fall Foliage Map, the peak time for fall color in Central Indiana isn't until late October, with the colors starting to turn earlier in the month.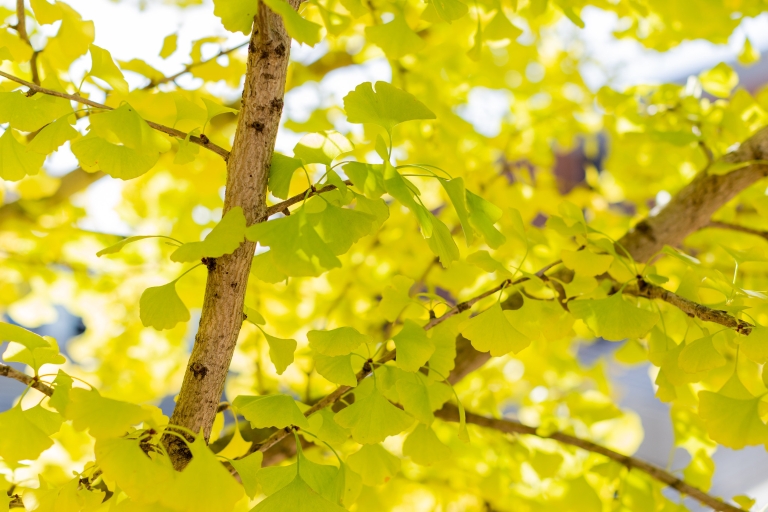 When the leaves change is largely based on the length of daylight and temperature, so color changes start in the north and move south, said Victoria Schmalhofer, assistant director for the Center for Earth and Environmental Science. She added that prediction maps tend to be fairly accurate, and mid-to-late October seems about average for peak fall color in Central Indiana.
While IUPUI has an urban campus, it has roughly 3,100 trees that provide shade over outdoor tables and chairs, help keep buildings cool, and mitigate stormwater as well as add to the beauty of campus.
And that means when the leaves do change color, you won't have far to go to find autumnal shades to enjoy.
"We're starting to realize more and more that being outside is good for our health and helps us to de-stress," Schmalhofer added.
Inside IUPUI talked with Schmalhofer as well as landscape architect project manager Darci Pellom, grounds program manager Jesse Beck and sustainability director Jessica Davis about the best spots to see the brilliant autumn color at IUPUI.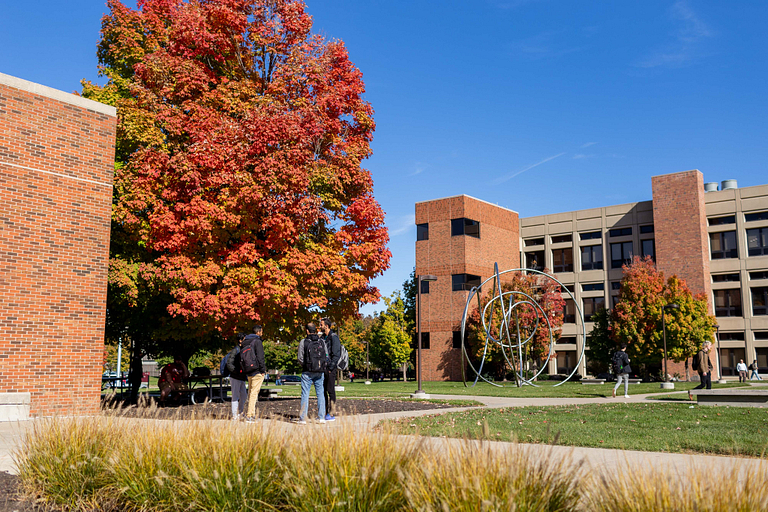 On campus
Look for the line of red maples along Barnhill Drive.
Drive along West New York Street to enjoy the color from the oak-lined street as well as the oaks in the courtyard between the street and University Library.
Even after it's turned off, the Wood Fountain is a nice spot – and it's surrounded by trees with leaves that turn a golden yellow.
Head to the Lilly ARBOR for colorful trees as well as a walking trail.
While the colors aren't as brilliant as other spots on campus, the London plane trees north of Cavanaugh Hall by the Business/SPEA Building create a fall ambiance.
Check out the sugar and red maples near the parking garage on West Michigan Street.
Walk near Medical and Riley Hospital drives for a view of the ash trees.
Lockefield Green has a mix of fall colors.
Off – but near – campus
Take a walk along White River to enjoy the color.
Military Park, which is just off campus, is full of older trees that display the more muted fall colors.