Nominate for the IUPUI Top 100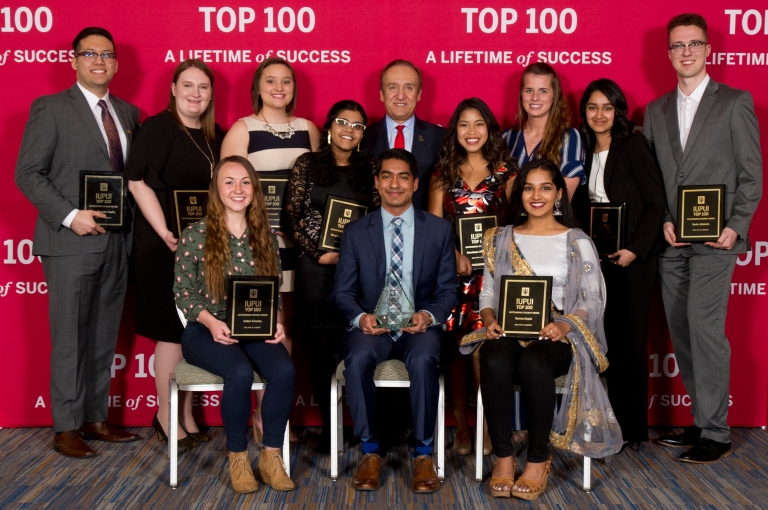 Names are now being accepted for the IUPUI Top 100. Eligible students are juniors and seniors who are seeking their first bachelor's degree, have a minimum cumulative GPA of 3.2 and have completed 56 hours applicable to their degree program. At least 25 of those hours must have been earned at the IUPUI campus as of the fall 2019 semester.
Successful nominees will have experience in three categories: scholastic achievement, collegiate and co-curricular activities, and service learning/volunteer activities.
The nomination deadline is Dec. 13. If you have any questions, contact the IUPUI Office of Alumni Relations at top100@iupui.edu or 317-278-1720.
Tickets now available for annual Harvey Milk Dinner
Tickets are now on sale for the 10th annual Harvey Milk Dinner, organized by the LGBTQ+ Student Alliance at IUPUI. The dinner will take place Saturday, Oct. 12, at the JW Marriott in downtown Indianapolis. Doors will open at 6 p.m. for entertainment and an art showcase, with the program beginning at 6:30 p.m.
Margaret Cho, Grammy- and Emmy-nominated stand-up comedian, actress and singer-songwriter, will be the featured speaker for the event.
Student tickets are $25, and all other tickets are $75. Tickets can be purchased online.
'Project EPIC at IUPUI' aims to address inequities toward women in STEM ranks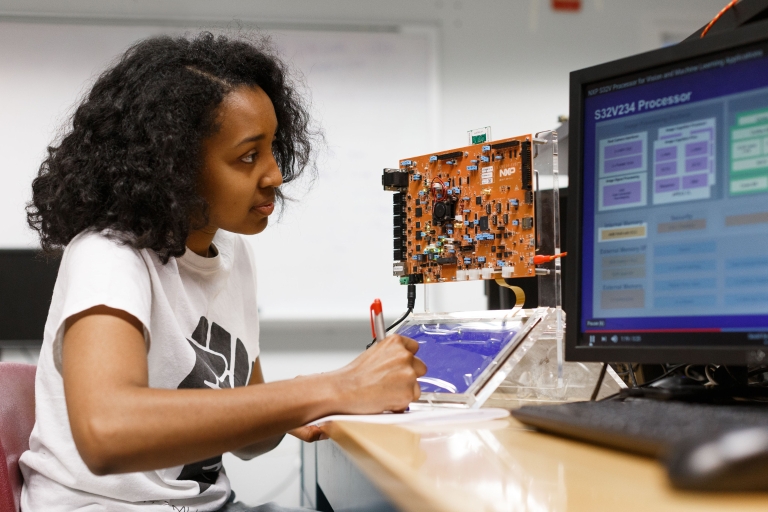 Thanks to a National Science Foundation ADVANCE grant, IUPUI will begin implementing programs to improve the institutional climate and address inequities in the representation, retention and advancement of women, particularly women of color, in the tenured ranks of science, technology, engineering and mathematical science departments.
With findings from "Project EPIC at IUPUI: Evidence-Informed Promotion of Inclusive Climate," the university will adapt practices to the unique context of IUPUI's research-intensive urban campus. IUPUI will provide training for both formal and informal school leaders at multiple levels to help them become equity-minded and committed to the goals of furthering women scientists.
In addition, this project aims to increase understanding among school leaders of the complex and cumulative way different forms of discrimination – including racism, sexism and classism – overlap and affect women scientists of color.
The first year of the project will entail quarterly half-day workshops that transition to the development of a STEM leadership learning community across the second and third years.
Learn about the history of women's studies at IUPUI
An upcoming lecture, "We Changed Minds: The History of the Women's Studies Program at IUPUI," will be at noon Oct. 3 in Room 305 of the Campus Center.
The Women's Studies program started in 1979 and became the Women's, Gender, and Sexuality Studies program in 2018. Hear about the four decades of its history filled with passionate instructors, dedicated staff and enthusiastic students despite times of administrative changes and minimal financial support. RSVP here.
Attend PopUp Business School
The PopUp Business School will take place 10 a.m. to 3 p.m. daily Oct. 21 to Nov. 1 at the John Boner Neighborhood Center, 2236 E. 10th St.
The program aims to turn the traditional model of entrepreneurship and business startup on its head by teaching participants how to start or grow a business debt-free. Sponsored by IUPUI, SOURCE River West Entrepreneurship Center and others, it is a free program.