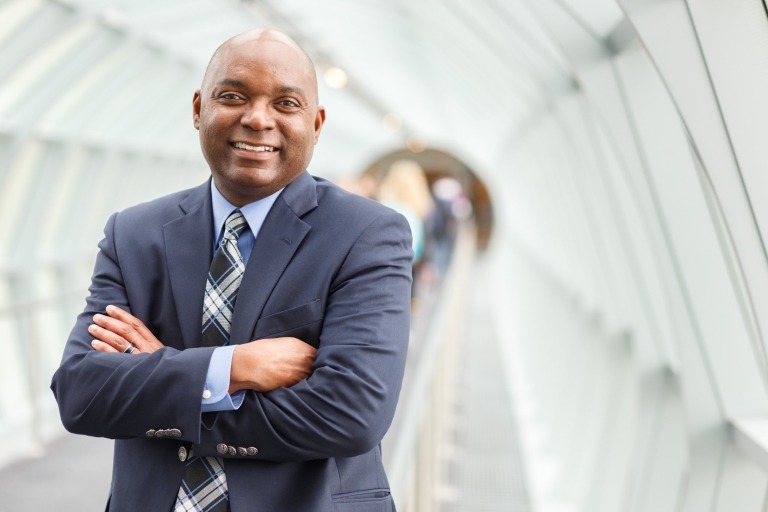 On behalf of the Division of Student Affairs, I would like to welcome you to IUPUI.
The Division of Student Affairs exists to support the academic mission of the university by supporting you in your academic endeavors and fostering unique experiences that will prepare you for life.
Our division's 120 full-time staff are committed to providing exceptional programs and services to meet your needs, and we would not be able to do what we do without the support our of hardworking, dedicated student employees. Hundreds of undergraduate and graduate students are working to bring you social events, educational programs and everything in between to make your college experience fulfilling.
One of the best ways you can help ensure your success at IUPUI is to take advantage of the programs and services we provide you through the Division of Student Affairs and find ways of becoming actively involved or engaged on campus. The division is made up of nine units that work collaboratively with each other as well as with academic departments and nonacademic units across campus to provide you with the resources you need to prosper and grow. Although you might not know all of our units by name, you have already interacted with some of them – or will do so in the coming weeks and months.
If you don't know where to start, I invite you to set up an account on The Den, our online platform for student engagement and activities. In The Den, you can find the campus groups and activities, as well as topics of discussion, that you are interested in and customize your notifications to learn about the things that are important to you. You can sign up for clubs and organizations, get reminders for meetings and events, and participate in the many programs designed for you as an IUPUI student.
I hope you will take these tools to heart and use them throughout the year. The Division of Student Affairs is here to support you, and we wish you much success.
In Jaguar pride,
Dr. Eric A. Weldy
Vice Chancellor for Student Affairs, IUPUI