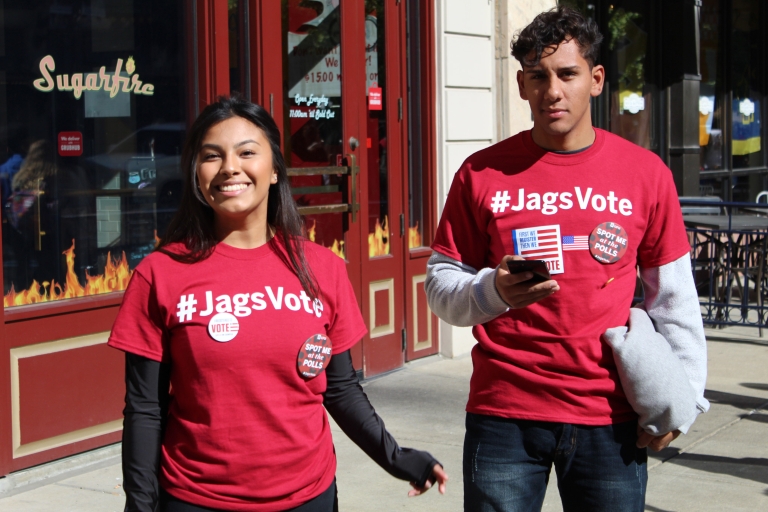 Prepare to mark your ballot at the polls this November with National Voter Registration Day, Sept. 24. A national holiday celebrating our democracy, it was first observed in 2012 and has been growing in popularity.
A group of IUPUI students works throughout the year with one goal: to increase voter education and turnout on campus and in our community.
Emily Snooks, civic engagement area manager, leads the Civic Engagement Assistants through event planning, education and providing resources. Snooks noted that she is passionate about young people voting and making sure their voice is heard, which is what drew her to be involved in this on-campus position.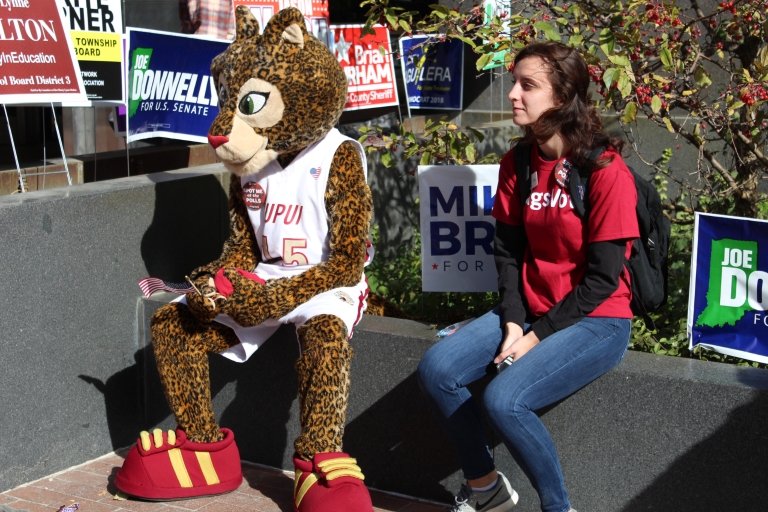 "By engaging in democracy, we are building a future that we choose and vote for," she said. "It is hands-down one of the most important responsibilities and rights we have as citizens."
The Civic Engagement Assistants are celebrating National Voter Registration Day with information tables from 11 a.m. to 1 p.m. in the Campus Center. There will be free food, giveaways and – you guessed it – the opportunity to register to vote.
If you're not registered to vote, or are apprehensive about whether your vote matters, Snooks and her team give the top three reasons why you should register:
Choice. Registering to vote gives you the choice to vote in any election. This November is the municipal election – there are no federal or state offices on the ballot. In Marion County, you will be able to vote for mayor and City-County Council representatives.
Voice. By registering to vote, you are able to be a voice in our democracy for yourself and also for those who are unable to vote. You become an advocate for yourself and for others.
Every vote matters. Although a single vote may seem trivial, numerous elections have come down to a single vote. While the Electoral College determines who is elected president every four years, the votes you cast for mayors, senators, representatives and more are what directly elect those people into office.
Nearly 60 percent of IUPUI students voted in the 2016 presidential election. That same year, IUPUI was ranked among the best colleges in the nation for student voting by Washington Monthly magazine and received a bronze rating from the ALL IN Campus Democracy Challenge.
For more information and resources about voting, visit the online voting guide or email ceamgr@iupui.edu.